When following up with visitors who came to your church for Easter, creating personal and meaningful communications is key. Here are some personal ways to reach out to families who visited your church during the Easter season and encourage them to come back for VBS.
Equip Mutual Friends and Family Members
When looking at your list of Easter visitors, identify those who came to worship through the personal invitation of a family member, friend, neighbor, or co-worker. Talk with the members of your congregation who invited these visitors and see what their feedback was from Easter worship. Focus first on listening to the visiting families' experience before offering a VBS invitation. For example, here are some questions you could encourage your congregation members to ask these visiting families:
What did the visiting family like about Easter worship?
What about the service seemed intimidating or confusing?
Is the visiting family looking for a new church family?
What programs or other support might they be looking for?
After listening, equip your congregation members to respond appropriately with a VBS invitation. If the visiting family had a great experience, give them some VBS invitations or flyers to share right away. If they are still on the fence about coming back, focus on equipping your congregation members to empathize and continue to listen before inviting the family back for VBS right away.
Use the Buddy System
Not all Easter visitors come because of a mutual friend or family member. Some may have found your church online or through a community announcement. One way to build trust and community with these visiting families would be to connect them with a mentor family at your church that shares some of the same qualities and interests. (Be sure to ask for permission from both families before matching them up).
Encourage these families to get together on a regular basis and start building relationships with one another. Host an event at your church just for these visiting families and their mentor family. Building these relationships before VBS begins helps kids and parents develop a level of trust and comfort with your church family.
Create Cards and Letters
As you develop personal relationships and listen to visiting families, it's helpful to reach out through other mediums. Consider having your Sunday School or Children's ministry group make cards for Easter visitors to thank them for visiting. Mail the cards out within the first few weeks after Easter, while the visitor experience is still fresh in their minds.
In a second mailing, send a schedule of upcoming events or VBS postcard with the dates for your summer's events. To add a personal touch from this mailing, include a card or letter from your pastor with information on how to get involved at your church.
By scheduling out multiple mailings, you will be creating multiple touch points with each visiting family while also introducing them to different people and groups at your church. Multiple mailings also allow you to clearly focus your message and purpose for each communication.
Send a Message on Social
Another way to supplement your personal communications is through social media. Personal messaging tools such as Facebook Messenger are now being used more widely to help organizations connect with people in an approachable manner. If you have a Facebook page for your church, make sure messaging is enabled and set up an instant reply. Monitor your page's inbox regularly, as Facebook tracks your pages for responsiveness.
Create an event for VBS and share to your page. Send invitations for the event directly to those people who are already connected with you or your church. If your church has the budget, also consider boosting the event through the ads tool.
Once people have engaged with your page or event, consider sending them a sponsored message in Facebook Messenger to keep the conversation going and answer any specific questions about VBS that they might have.
We hope you enjoyed these suggestions on ways to build relationship and invite Easter visitors back for VBS.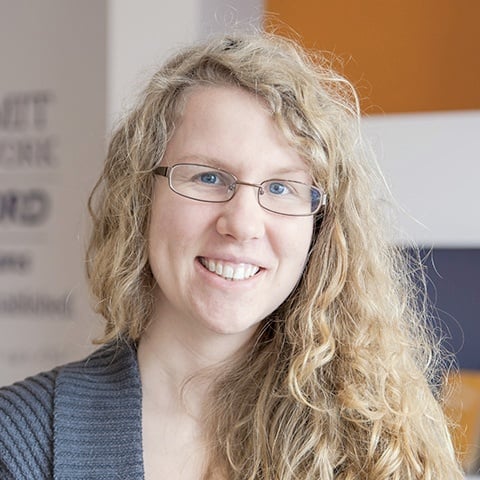 Deaconess Anna Johnson is a marketing manager at Concordia Publishing House. After graduating from the deaconess program at Concordia University Chicago, she continued her studies at the University of Colorado—Denver in education and human development. She has worked as a church youth director and served a variety of other nonprofit organizations, such as the Lutheran Mission Society of Maryland. Anna loves playing video games and drinking a hot cup of tea almost as much as she loves her cat and her husband.