Near my house, there is a hiking trail that is relatively flat and very easy to hike with my two young children. It is less than one mile in length and makes a nice circle that is simple to follow. Hiking is probably a generous term for this area, but we rarely complete this loop. There are large rocks to climb at the entrance to the trail and the path itself is comprised of very tiny rocks that my children love to constantly stop and touch.
Anytime we spend time on this path, my favorite part is when we stop for listening breaks. As we walk along different parts of the trail, there are benches, and we will stop and sit and listen. It often takes a few moments to convince everyone to stop asking questions about what they see, but once we stop and listen, we get to have a new set of conversations. "What is that sound, Mommy?" "Do you hear that, Mommy?" "I heard something!!" "I think that sounds like a bird!"
Without these listening breaks, we would miss out on so much during our hikes. As we stop and listen, we become more aware of our surroundings and are able to talk about God's creation with wonder as we process the sounds around us. For me, these hikes and breaks remind me how much practice listening takes. We have taken listening breaks outside enough times that now my toddler will initiate listening time when we are playing in our yard or at home or while we are out running errands. The more we practice listening, the more we make it part of how we experience our world.
In his Gospel, John records these words as heard by the Jewish leaders listening to Jesus that day:
"Truly, truly, I say to you, whoever hears My word and believes Him who sent Me has eternal life. He does not come into judgment, but has passed from death to life." John 5:24
What a significant instruction about the impact of listening! According to Jesus, listening to God changes your life for eternity. Just like listening on our hikes take practice, listening to God takes intentional and constant practice. The communication of our world is incredibly accelerated and noisy. Without taking time to listen to God, the temptation is to assume there is nothing to listen to. You always have access to listen to God through His Word and spending time in prayer. If you are an adult in the life of a young person, you have the additional responsibility of helping to teach him or her about listening to God.
If you are reading this and thinking that you do not even know where to start with listening to God, here are four ideas for you try:
Listen to the Bible
There are countless apps available that allow you to listen to the Bible. If sitting down to read the Bible together with your family seems like a big step, start by using your drive to the grocery store or school to listen to a chapter of the Bible together. Pick a book of the Bible and commit to listening to one chapter each time you get in the car.
Explore a Sermon
Each week, your pastor faithfully teaches God's Word in his sermon. Find out if his sermons are available as a podcast or video that you can spend time listening to during the week. Encourage your children to draw what they hear as he talks. Challenge yourself to write down one thing you learned and one question you have as you listen and process the message together.
Go Outside
Consider praying or reading the Bible outside. Be surrounded by the sounds of your community as you listen to God in these moments. A change of scenery from wherever you normally pray or read the Bible can give all of your five senses a reminder to pay attention to God's Word in a new way.
Learn a Song
As a family, pick a song about God to learn together. Music is an amazing way to listen and learn about God. Each week, take turns having someone in your family pick the song you are going to sing and learn. This idea does not rest on your personal ability to sing but on your ability to listen and learn from the words in the song.
For the month of November, you can download thirty days of Bible verses and activities all focused on listening to God. Just as Jesus said, listening has an eternal benefit. Paul reminds us of this in Romans 10:17, "So faith comes from hearing, and hearing through the word of Christ."
---
Take time this month to practice listening to your Savior, for He has a lot to say to you.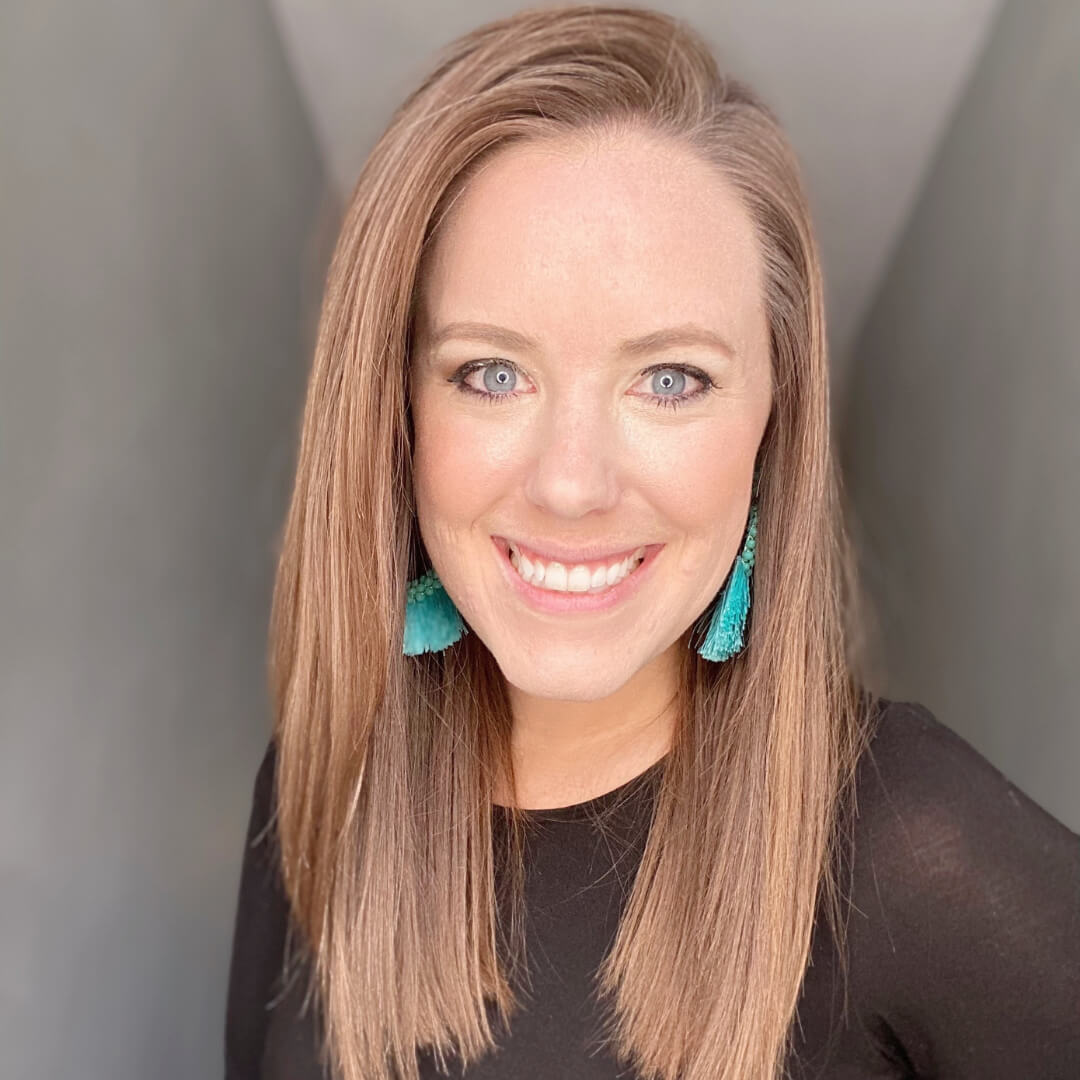 Kyla is a wife, mama, writer, and runner. She loves Jesus deeply and serves in ministry as a director of Christian education. Becoming a mama added a whole new dimension to her ministry, and few things bring her greater joy than watching her children learn to love Jesus too. You can follow along with her adventures in ministry and motherhood on Instagram: @rodriguezkyla