Growing up (and even in adulthood), I often just heard "Jesus fulfilled all the Old Testament prophecies," but I never knew exactly what those prophecies were. I knew that the Israelites were waiting around for a Savior/Prophet/King to appear and that Jesus was the fulfillment of that, but I never knew the specifics.
So the first time I heard and really understood the significance of specific prophecies in Scripture, I was blown away. Jesus clearly fulfilled all of the predictions about the Messiah that the people of God had been hearing for generations. And that's another thing—the prophets told of the coming Savior for thousands of years. How could these prophets have simply guessed that a virgin would give birth to a baby boy in a small, little-known town?
The Gospel of Matthew especially highlights how Jesus fulfilled the prophecies the Jewish people had heard for centuries. In Matthew, you'll often read introductory phrases that point back to specific prophecies, especially regarding the birth of Jesus:
"All this took place to fulfill what the Lord had spoken by the prophet" (1:22)
"For so it is written by the prophet" (2:5)
"This was to fulfill what the Lord had spoken by the prophet" (2:15)
"Then was fulfilled what was spoken by the prophet Jeremiah" (2:17)
"For this is he who was spoken of by the prophet Isaiah" (3:3)
"So that what was spoken by the prophet Isaiah might be fulfilled" (4:14)
That's one of the main purposes of the Book of Matthew: to proclaim to the Jewish people that Jesus completely fulfilled the prophecies that had been passed down to them from generation to generation. Everything this group of people had been promised and hoped for was here. Finally.
And we, today, have the benefit of seeing the whole salvation story—from the fall to the resurrection—as a cohesive narrative that all points to Christ. Because we are blessed to have Scripture in its entirety, and because Advent is almost here, let's take a look at some of the specific prophecies of Jesus! I encourage you to look up the verses on your own, read the footnotes in your study Bible, cross-reference other verses, and meditate on them.
(But we still can't listen to Christmas music because it's before Thanksgiving. Sorry, that's my rule.)
Scripture told where Jesus would be born and live.
Jesus was born in a specific place. Bethlehem was a real city—it had a ruler, a population, businesses, homes, inns, and animals. Mary and Joseph weren't even from Bethlehem; they had to travel from Nazareth to Bethlehem for a census. God used a government population recording to bring about the fulfillment of His promise.
But the prophet Hosea also predicted that the Son of God would come from Egypt, and once again the government (in a horrific and heartbreaking way) helped to complete this prophecy.
Scripture proclaimed Jesus would be a new and better prophet.
All of the prophets in the Old Testament pointed to Christ. Moses and Elijah are commonly compared to Christ (see Matthew 17:1–13), especially Moses as he led God's people out of Egypt toward the Promised Land, as Christ would lead His people from life to death.
Malachi 4:5–6
Deuteronomy 18:15–19
Scripture detailed Jesus' family.
Jesus wasn't just randomly born into a random family at a random time in a random place. Every event in Scripture ensured that the genealogy of Jesus would align so that every prophecy about His lineage would be fulfilled (see Matthew 1:1–17).
Whether you look at the story of Abram and Sarai (an old, barren couple with no hope for continuing their family), Rahab (a prostitute living in a city about to be destroyed by God), or David (a king who committed adultery), you see the intricate weaving of the family of God in unexpected people.
Scripture foretold of Jesus' death.
Before the angel told Mary that she, a virgin, would conceive, before Mary and Joseph made the trek to Bethlehem, before Jesus was swaddled and placed in a manger. . . the prophets predicted that this baby, our Savior, would die. But he wouldn't die at a ripe old age in a retirement home—no, this baby, who had only been prophesied about, would die a gruesome, painful, and drawn-out death. More than that, these prophecies spell out specifics of Jesus' death.
Numbers 21:6–9
Psalm 69:21
Psalm 22:1, 14–18
Zechariah 12:10
Psalm 34:20
Scripture spoke of a new covenant to be fulfilled when the time had come.
Sin has a cost. And before there was a Savior who took the punishment for the sins of humanity, retribution still had to be made. Before Jesus' death and resurrection, the people of God had to abide by certain laws and make sacrifices in order to attempt to cover their sin. But all of that was part of a covenant God had made with them—covenants that expired with the death of Jesus.
Ezekiel 37:26–27
Jeremiah 31:31–34
Genesis 3:15
During the month of December, you can walk through specific prophecies of the Old Testament that point to Jesus with your family! Download the December 2018 Everyday Faith Calendar below. (Feel free to tell your kids that you're reading prophecies about Jesus. Or you can keep it a secret and see if they figure out the connection between all the Bible verses!)
---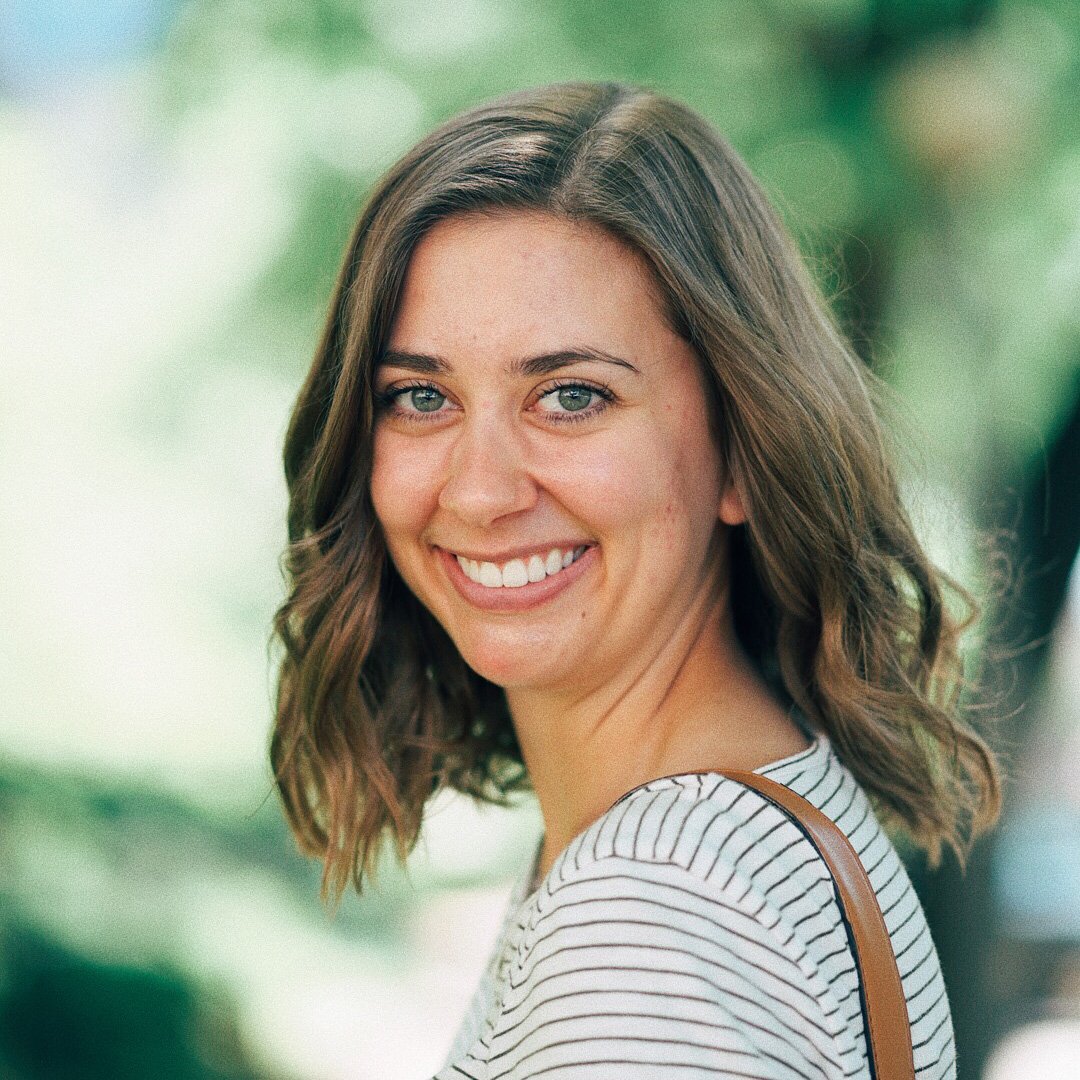 Hannah is a digital marketing specialist at Equip Ministry Resources. She currently lives in the Mitten State, but previously called St. Louis home when she was a copywriter at Concordia Publishing House. On most days, you'll find Hannah cooking new vegan recipes, running really slowly, and laughing far too loudly.