Today is the Feast of St. Titus, and we read a devotion on Titus 1:4 from Reformation Heritage Bible Commentary: 1 & 2 Timothy, Titus, Philemon.
Scripture Readings

Acts 20:28–35
Psalm 71:1–14
Titus 1:1–9
Luke 10:1–9
Read the propers for today in Lutheran Service Builder.
Devotional Reading
Titus. Unlike Timothy, Titus was a Gentile. He was converted through Paul's proclamation of the Gospel and was further instructed by Paul. Though he is not mentioned by name in Acts, Titus was one of Paul's companions and collaborators in the ministry. Paul left Titus to serve in the Church at Corinth for a time. Later, Paul took Titus with him to Crete, where they began the mission and ministry of the Gospel. As Paul moved on, he left Titus to oversee the continued organization of the Church and her work over the whole island. Later, Titus served in Dalmatia (2Tm 4:10), which is present-day Croatia and Montenegro.
my true child. The same designation as Paul used in referring to Timothy (1Tm 1:2), by which Paul expresses the dearness of his relationship to Titus. Unlike Timothy, Titus was brought by the Lord to faith in Christ through Paul's preaching and teaching. As such, Paul acknowledges Titus as his spiritual child in Christ.
common faith. Referencing the faith, Paul is referring to both the substance of the biblical doctrine of salvation in Jesus Christ, and the gift of saving faith they both had been given in Christ through it. In using the adjective "common" to describe the faith they both shared, Paul is emphasizing that their differing ethnicities had no bearing on the fullest unity and communion they shared in Christ. It is in the context of this common faith that the instructions that follow are to be taught and applied, as an instruction and aid to this unity and communion in the mission and ministry of the Church.
Christ Jesus our Savior. Paul referred to Christ Jesus as "our Lord" in 1Tm 1:2 to emphasize Christ as the Head of the Church (Col 1:18; Eph 4:15). Here, Paul refers to Christ as "our Savior" to emphasize the basis by which both Jew and Gentile are bound forever in unity through the saving work of Christ, whom God the Father sent to save the world.
From the opening verse to the end of his greeting, Paul asserts that what is written and set down in this letter is from an apostle of Christ. It is for the sake of the faith and the living of their faith by those who would first read it and those who would yet be brought to faith. In this greeting, Paul totally removes the issue of ethnicity when it comes to all matters of salvation and the response or consequence of our salvation. Everything follows from God's Word and is to be done in service of sharing that Word. Sin is the result of following anything and everything other than God's Word. Christ comes as God's incarnate Word to meet us in all the places of sin we have been led to by the words of others. He comes not to condemn us but to be and give us a new word—forgiveness—and from this, a host of new words by which we are made one with Christ and with all other believers.
Prayer
Thanks and praise to You, O Christ our Lord, for You look upon us in all that we are, in all the times of our lives, and in looking, embrace us as Yourself and make us children of God for all eternity. Amen.
Devotional reading and prayer are adapted from Reformation Heritage Bible Commentary: 1 & 2 Timothy, Titus, Philemon, pages 163–64 © 2015 Concordia Publishing House. All rights reserved.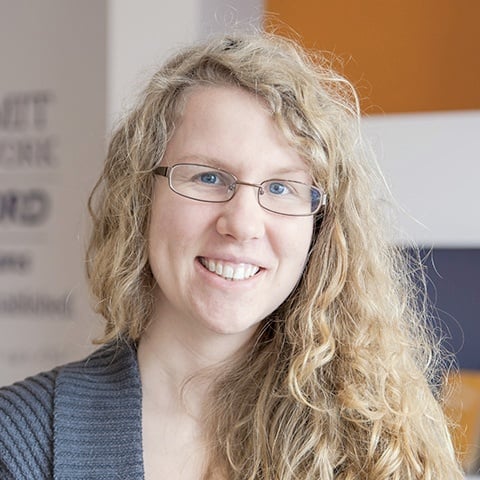 Deaconess Anna Johnson is a marketing manager at Concordia Publishing House. After graduating from the deaconess program at Concordia University Chicago, she continued her studies at the University of Colorado—Denver in education and human development. She has worked as a church youth director and served a variety of other nonprofit organizations, such as the Lutheran Mission Society of Maryland. Anna loves playing video games and drinking a hot cup of tea almost as much as she loves her cat and her husband.