March is a month filled with blooming flowers and sunshine. It's a time for reflection during the season of Lent that gives way to the beginnings of Easter. New life is on the horizon. With all the floral blooms and warmer air on the way, why not take a minute to color some flowers and Scripture? This month's download is a collection of beautiful designs that includes a bookmark, coloring page, encouragement cards, and postcards for you to color. You could encourage others in your life to color the designs too, and spend a few minutes focusing on Christ. Read below to find some ways to use these downloads this March.
Bible Bookmark
I've been a reader and a writer for as long as I can remember. Growing up, the Bible wasn't a book I was heavily encouraged to read. Although the Bible is extremely important, I didn't do much personal study on my own. It can sometimes feel overwhelming, especially if you're looking for a place to start. March is National Reading Month, so why not begin a new Bible-reading journey? Start with a one-year or three-year reading program and dive deep into God's Word for you. There are many wonderful Bibles to get you started on your journey, and this month's download includes a bookmark! Print and color the bookmark and use it to save your place in Scripture along the way.
Coloring Page
With spring around the corner, children can get antsy to go outside and splash around in all the puddles. Or, they might be starting a hectic schedule of after-school activities. Kids need time to relax, kick off their rain boots, and reflect on what Christ is doing in their lives. Print off coloring images featuring Philippians 4:4 and let your kids exercise their creativity with a reminder of Jesus' love for them. Hang the pictures on your fridge or wall as a reminder of His love and faithfulness to everyone that comes into your home.
Encouragement and Postcards
Spring can be a wonderful time for many people, but we could all use encouragement during this season. College kids are one group of people that could especially use positive encouragement during this time of the year. Midterms are just around the corner, which means that many students are likely drowning in homework, study, and exam prep. Additionally, some of them may have been away from their families for months, making them homesick.
Color the encouragement cards or postcards and mail them to students at your local university. Send a few uncolored cards as well and encourage the students in your life to de-stress for a minute by coloring them and sharing them with friends. With several different designs to choose from, it'll be a fun study break that they may appreciate. Remind students that you're always thinking about them and praying for them, even from far away.
Spring can become chaotic between children's activities picking up, spring cleaning, and the like. Remind everyone in your life (even yourself) to take a moment to relax and refresh around God's Word. Download the bookmark, coloring page, and cards below to start reflecting more on Christ and His love for you during March.
---
Spend some time focusing on God's Word with this month's downloads.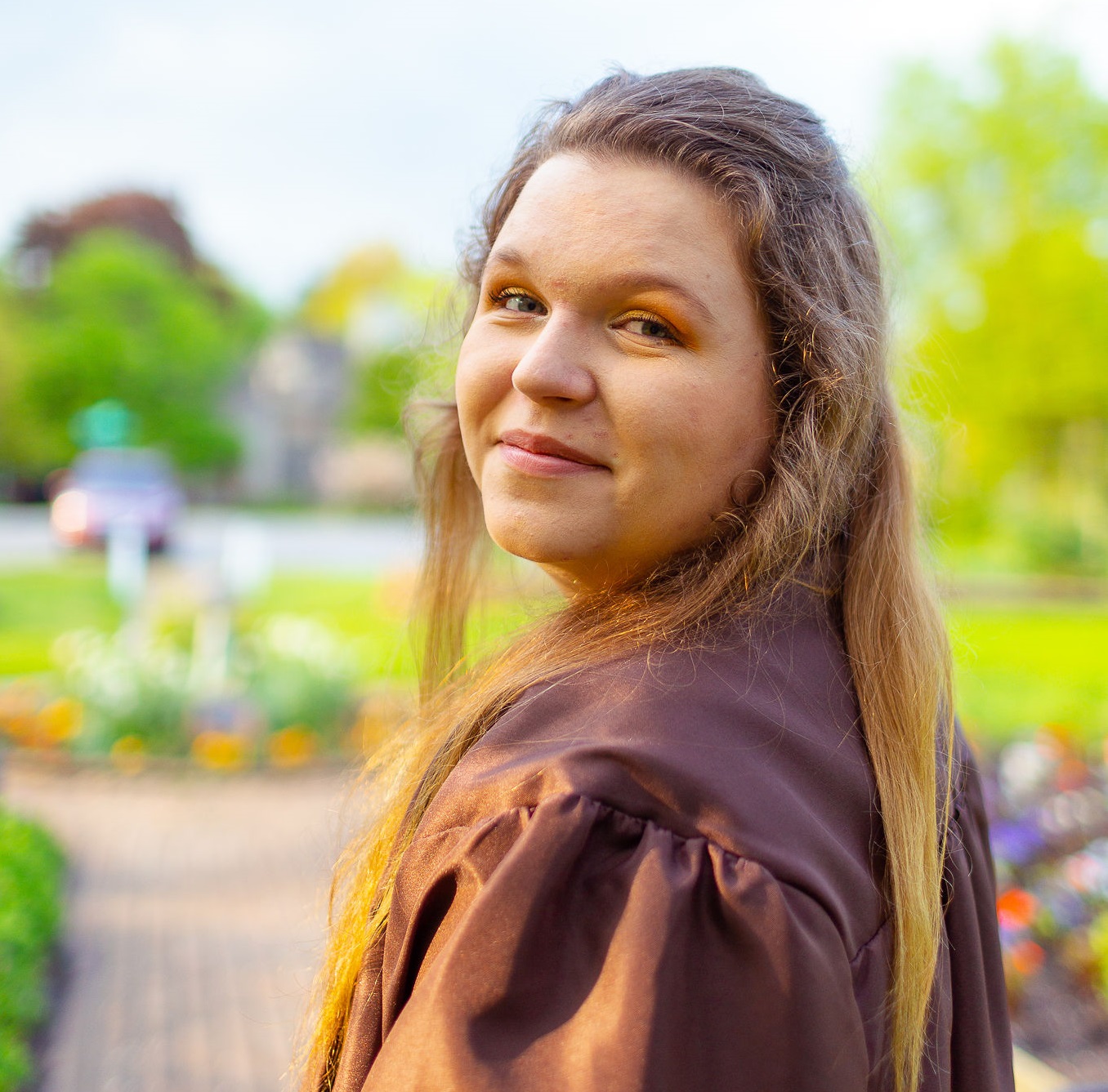 Delania is a copywriter with Concordia Publishing House. She recently graduated from Valparaiso University with her BA in creative writing. On a normal day, you can find her perched under a tree reading a book, writing poetry, listening to music, or exploring St. Louis, the city she calls her new home.