One year from now, protestant Christians around the world will celebrate a once-in-a-lifetime event: the 500th anniversary of the Reformation. It will be a time of looking back, moving forward, and giving thanks for how God is working in His Church right now. Periodically, we will interview the organizers of upcoming Reformation 500 events to learn about the unique experiences these events will provide for participants around the country.
For our first post, I interviewed Kim Cornett, secretary at St. Paul Lutheran Church in Wisner, Nebraska. As one of the leaders on the West Point Circuit Bible Institute, Kim has spent a lot of time planning for their upcoming Reformation 500 event.
---
Event Details
Please describe your Reformation event, including the title, date, time, and location.
The title is West Point Circuit Reformation 2017—It's Still All About Jesus. The main event is on October 29th, 2017, starting at 9:00 a.m. with coffee and donuts. That kickoff will be followed by a circuit-wide Reformation Service. This event will take place at the Wisner Auditorium in Wisner Nebraska.
What are some unique aspects of your event, such as special guests or presentations?
The day of the event revolves around several unique things: Circuit-Wide Reformation Service, having Martin Luther himself present and talk, and a Circuit-Wide Choir performing for the day of the Reformation. We'll also have things for the children to do to learn about Martin Luther and how he changed the way we worship, and most importantly, learning about Jesus' saving grace for us.
Planning Your Event
How are you planning the event, and who is involved on the leadership team?
We have been in a two-year process of planning and hosting events throughout the year, such as Reformation Circuit Riders and Faster than the Pastor, which happen almost quarterly. The main leadership is the West Point Circuit Bible Institute, which includes two pastors and three laypeople.
How are you utilizing volunteers?
We are utilizing all the churches in the West Point Circuit because our target audience is everyone in our area churches and their community. The year-long activities we are planning should also appeal to the church members and the communities.
What resources are you using to plan your event?
The resources that we are using are those found on the CPH website. The CPH software support team has been a HUGE help in setting up our website (we're using Church360° Unite) and helping me learn how to do new things within the site.
Publicizing Your Event
How are you publicizing your event, and do you have a timeline of communication?
The timeline for publicizing is year long, using our line-up of quarterly events happening to point to the main event.To get the word out, we are using Facebook. One post will be a different Bible verse, and the next post will be a link to the website and something about the event (if there is an update). We're also utilizing newspapers (e.g. letters to the editor). During the daily devotions that pastors share with their community, they will also promote the event.
Do you have a website for your event, and if so, what is included on it?
There is a page for the Reformation event on the St. Paul, Wisner, website. From the home page, you can get to everything: Year of the Reformation (the events for the year), Schedule for the Day, Faster than the Pastor Walk/Run, daycare/donation information, and more.
How are people signing up for your event, and are they required to register?
We will be having people sign in on the day of the event after the circuit-wide Reformation Service. For the Faster than the Pastor Walk/Run and the Reformation Circuit Riders, there will be a pre-registration. For the Circuit Riders, we will hold a separate event which is open to everyone, even if they are not in West Point Circuit.
Day of the Event
What is your event schedule on the day of the event, and how many attendees do you expect?
The schedule for the day, which is also listed on our website, is as follows:
9:30am Coffee and Refreshments
10:00am Reformation Hymn Sing
10:30am Circuit Divine Service
12:00pm German Brat Fry
1:30pm Pastoral Entertainment
2:30pm Cantata/Music
3:30pm Martin Luther Tells Us About His Quest For The Truth
We are planning for 500 and praying for that and more.
Follow-Up
What do you hope attendees learn or experience at the event?
We hope and pray that the attendees receive a greater understanding of the Reformation and the central teaching of justification by faith.
Are you providing giveaways?
We will be giving our gift bags to the first 500 at registration, and we also received some door prize items to give out that day.
How do you plan to reach out to attendees after the event?
We plan on reaching out to the people who attend a few ways: Facebook, email, mailings, and personal visits by either a pastor or congregational member (elder).
Other Information
Is there anything else that would be helpful to know about your event?
We have a t-shirt sale. There are different colors for every congregation or dual-parish congregation, and then a separate color for people who live outside of the West Point Circuit or don't belong to a LCMS congregation.
We are also holding events throughout the coming year, such as Reformation Chats and two outdoor events called Faster than the Pastor Walk/Run and the Reformation Circuit Riders. Our Reformation Chats will start with Martin Luther's birth, followed by the nailing of the 95 Theses, the death of Martin Luther, and finally the Augsburg Confession. For more information about these and a number of other events, check out Year of the Reformation on our website.
---
It's been a pleasure working with Kim on the event website, and I'm so excited to see the event take shape.
If you would like to share information about your Reformation 500 event, I would love to talk with you! Simply complete our form with your event information, and I'll be in touch via email.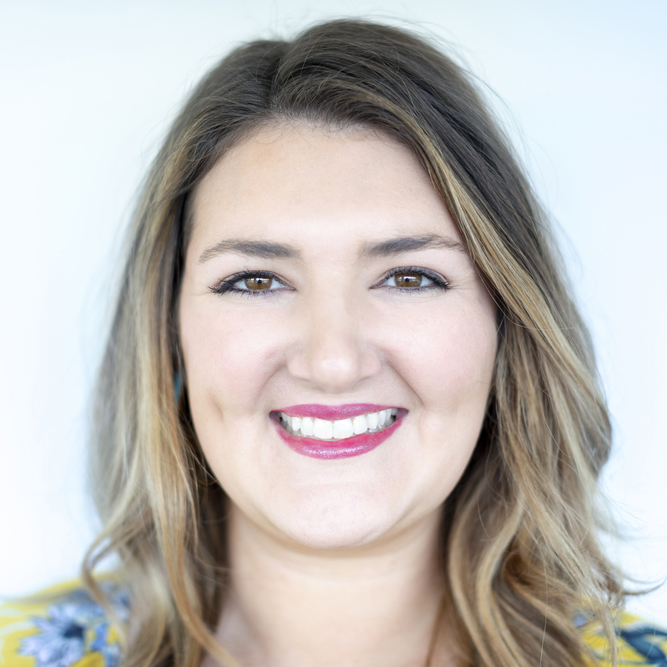 Lindsey Martie joined the Public Relations team at Concordia Publishing House in 2014 after graduating from Mississippi State University (Go Dawgs!). A southern transplant, she values all things southern – except for sweet tea. In her free time, Lindsey likes to travel, cook, and spend time with her two dogs and family.