Here's your fun fact of the day: Divine Service, Setting Five was actually prepared by Martin Luther! So in honor of the Reformation anniversary, CPH Music published two new festival settings of Setting Five.
We sat down with the composers of the new festival settings—Jonathan Kohrs and Jacob Weber—to learn how they composed the settings and what musical influences you can listen for in them. At the end of the interview, you can check out the festival settings on the CPH website.
A lot of your energy for the festival settings was focused on composing new settings for the hymns. How did you go about writing those?
Jonathan: Well, I start with the text, whether it's setting a choral anthem or a liturgical text, or in this case these hymns for the ordinary service. Obviously the tune was given. Then especially for the hymns with more than one stanza, I just tried to get a general feel for the nature of the hymn. Of course, where it is in the liturgy informed that. I started with the harmonization for organ after.
Jacob: Oh yeah, absolutely. Looking at the text first, that is the first thing that really feeds the mind for what am I going to do with stanza four of a five-stanza hymn or something like that. That's where all those creative juices really get going. But once I start viewing something, I'll take it to the piano, let it mature a little while, get through the week, see how it expands itself in my mind, and that all happens before I write anything down. But yeah, like Jonathan said, I completely agree. I go through the same process.
Jacob, who is your favorite composer? And you may not answer J.S. Bach!
Jacob: I really love the works of Buxtehude, who obviously J.S. Bach admired, but I love the intricacy of his ornamented chorale preludes for organ, and I think lately those have really given me some inspiration for things. I also love one work that has kind of stuck with me throughout the years: "Lord, Keep Us Steadfast in Thy Word." Just the dialogue between the violins and the continuo and the voices. I think if anybody knows my setting of "Create in Me a Clean Heart, O God," the dialogue between the violins and then the unison or two-part voices, and then the organ, that's really what I was trying to pick up on, that Baroque idea that Buxtehude uses in "Lord, Keep Us Steadfast."
Are there any traces of Buxtehude's influence in this new setting?
Jacob: I don't know if there's specifically any Buxtehude traces, but maybe in stanza two of "All Glory Be to God Alone." It's kind of got that Baroque pulse going that doesn't seem to stop. There are some breathing moments for the choir.
And Jonathan, other than Bach, who is your favorite composer?
Jonathan: Tough choice, it's like who's your favorite child, so many. But I'm into contemporary music, especially contemporary American composers, so whoever is the hottest living composer these days. But I've always been influenced by minimalism, Philip Glass, Steve Reich, nowadays it's Michael Gordon and Julia Wolfe, if you've heard of any of those. I also like old music too, Renaissance style.
Has any of that minimalism worked its way into your new festival setting?
Jonathan: When I was beginning this project, I was hoping to kind of combine the contemporary and the old. It ended up being a little more old than contemporary, but I still think you can see some influences of minimalism in the brass part. The good thing is that a lot of the things that were happening in the Renaissance, stylistically, those actually influenced those first minimalist composers, so there's a lot of crossover between those two styles, and I tried to incorporate some of those into my setting.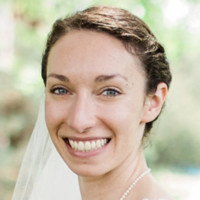 Erica is a writer and editor in St. Louis with grand plans to write award-winning literary novels and to visit all seven continents. She was previously a copywriter at CPH and now works in the advancement office at Concordia Seminary. She is also currently pursuing an MFA in creative writing at Lindenwood University.