The Loved+Sent Servant Event happens annually at Christ Memorial Lutheran Church in St. Louis. But this year, the event is being made more special because of the five-hundredth anniversary of the Reformation.
I'm a member at Christ Memorial and I'm on the planning team for the Loved+Sent Servant Event. A few days ago, I interviewed our senior pastor, Jeff Cloeter, to learn more about the significance of the event. After you read our conversation, we hope you're inspired to start a similar event at your church or to join this one if you're in the area!
What exactly is the Loved+Sent Servant Event?
The Loved+Sent Servant Event is a one-day mini mission trip that engages our congregation in active service and witness in our community and region. This year, it's being held on October 7.
Loved+Sent is a big theme at Christ Memorial. How did you come up with that theme, and how is it influencing everything we do here?
Loved+Sent kind of came about in a coffee-shop conversation with someone. We said, "That is it. That is the clear, concise, consistent, and compelling way to speak what we're about." And our church has been using those words since then to summarize our beliefs, to keep us focused on being rooted in the Gospel, and to stay very serious about the mission of the church.
Certainly the themes of Loved and Sent are all over the place in the Bible. For instance, in John 17, Jesus is using those same words "As the Father has loved Me"—He's praying to the Father—"You've loved Me and sent Me, so I am sending now." But I think those themes represent all kinds of different implications about Scripture. They represent that Loved is purely passive righteousness, it's the Gospel, and that Sent is the active side of vocation and mission.
At church, you've emphasized getting 500 people involved to remember the five-hundredth anniversary of the Reformation. How else is our church working the anniversary into the Loved+Sent Servant Event?
We believe that a big part of the Reformation was Luther reemphasizing the dignity of vocation and the incredible importance of every Christian and their God-given purpose. In his time, there were holy vocations and common vocations; he flipped that upside down and said that every vocation is holy because it's from God. The Loved+Sent Servant Event can capture that because it can empower God's people. It can get them to take steps in terms of service and mission that properly place them in their vocation as citizen, as neighbor, as community member.
Last year, our church served at thirty sites around the St. Louis area. How are the servant sites usually chosen?
We're looking for partnerships or ways to connect with other ministries or nonprofits that are personal, relational, and long-term. We want to see them more than just one day a year, or we want to see them more than just one year. A lot of the initial ones we partnered with for the first year were existing mission partnerships that we wanted to further develop.
The Sunday after the Loved+Sent Servant Event, Christ Memorial has a unified service and a barbecue at the main campus. Can you talk about these and how they bring the whole church body together?
We're a church of five worship services that meet over two days in two different locations. Since we started doing this event, we have capped off the weekend with unified worship the next day. It's become an important staple of our church to come together as one people for worship. That's become a great joy for our church and a visible, tangible experience of our church's reach and diversity and yet our unity.
What do you hope people will take away from the event?
Number one, a sense of unity with their church. Number two, new relationships with people, within their church or within their community. Three, maybe a new experience or seeing someone else's life that they didn't know or understand before. And four, that this one experience changes them, that this one day affects the other 364 days of the year, so it helps them see their own life differently or their own neighborhood differently. Just as when you go on a mission trip, you understand your own culture better if you're in someone else's.
How is the Loved+Sent Servant Event being publicized?
We do it primarily through our congregation. We try to do a blitz, putting it in front of our people in all the avenues we have at our church. And then what happens is that our own people who know about it become the billboards, they become the communication avenue. So we're not advertising it to the community but we're trying to empower our people and get our people in, and if they're in, invariably, a chunk of them are going to bring other people with them.
You talked about how the event is a mini mission trip for current members, but is it also to help new people come into the church?
We have had people that have come with a friend and through that have become members of our church. So if we had 400 people in one particular year, it could very well be that twenty percent of them are not members of our church. They are friends or family or neighbors to whom our members say, "Hey, come with me." So it's a really non-threatening environment. It's not "Come to church with me," it's "Come and serve with me." And that's attractive to a lot of people, even non-Christians. It's become a bridge in that respect—that we're not just serving any particular organization, but we're also serving the people we're serving with. Sometimes we don't know where that leads, sometimes people are interested in our church and sometimes we just trust that it impacted them and we'll never know how.
This is the fourth year we've done this event. How has it changed over the years?
The first year, we were just trying to get people to understand it. Since then, it's become part of the rhythm and culture of our church. We do this every year, and if we didn't do it, people would say, "Why aren't we doing this?"
It has also become more and more driven by our people and not our pastors. I was more hands-on the first year, guiding and directing, but now I am sort of unnecessary. There have been new leaders raised up on the planning team as well as site leaders. While it may have pastoral influence and vision, it is entirely lay led. And that, to me, is right at the heart of what we're trying to do: empower God's people.
Going into the future, what would you like to see the event be?
In the future, we would like to see how we can scale this to an even greater degree in our region. Can other churches join in? Can we see the church as bigger than just our congregation? Or not even just our region, but nationally. We're inquiring about some sister churches around the country, where we would do something on the same day to help us give each other a sense of the larger church and her unity and mission.
Is there anything else you'd like people to know about the Loved+Sent Servant Event?
We want our celebration of the 500th anniversary of the Reformation to be more than a museum, more than just looking back. We want it to be inspired by the heritage we have of the Gospel, and to look forward to the next five hundred years. The Loved+Sent Servant Event is our way of doing that, to say that we're not just remembering the past, but we're inspired to live in the present and to look to the future, to try to see what God is calling us to do in our time, in our place.
Visit Christ Memorial's website to get more information about the event or to register to participate. Service sites will be finalized soon, and registration will open in early September.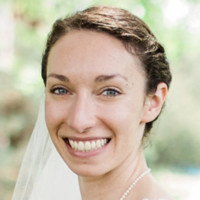 Erica is a writer and editor in St. Louis with grand plans to write award-winning literary novels and to visit all seven continents. She was previously a copywriter at CPH and now works in the advancement office at Concordia Seminary. She is also currently pursuing an MFA in creative writing at Lindenwood University.