Happy half birthday, Revealed! The final book of The Messengers Series turns six months old this week, and we're celebrating with the series author, Lisa M. Clark! We asked her a few questions about writing, ending her series, and how she connects fiction with real life.
How did it feel to start writing the final book in the Messengers Series?
My heart kept racing—with excitement, dread, fear—all of it. Trilogies so often fall apart in book three! For a while, I didn't get started. Except that I did—in prewriting. I kept thinking, rethinking, and sometimes overthinking what needed to happen. Eventually, I just had to start. I had to pray and forget myself in all of it to get going.
How did you decide which direction to take Revealed in this series?
Lots and lots of thought and prayer. There were a few elements I was sure of since before I started Discovered. There were other elements that I purposely put off in deciding until the very end. When writing this series, there were many times I would keep at least two if not three possibilities in my mind as I wrote. It was one tactic I tried to use in order to keep readers guessing—because I was too! Ultimately, I had a list of possible outcomes, and I had to cut them out one by one for a variety of reasons as I went along. Throughout the series, I kept asking myself two questions: "What do the readers want?" and "What do the readers need?" I hope I came up with a good balance.
How did you come up with the original idea for the series?
I guess the shortest way to explain my inspiration is to say that I love teenagers. As I watched the world around me, there was so much I wanted to tell the youth of today, and I had no idea how to do that. Suddenly, a world opened in my imagination, and I realized that maybe the best way to reach teens is to invite them into a world with me where we could explore meaningful truths together. The great part is that there are plenty of adults who love teenagers too, and they've joined our world and conversation too.
Were there any surprises in Revealed that you as an author weren't expecting when you began writing?
Oh, definitely. And that began even before I started. For example, when I was planning chapter one, I began spending time with the characters, trying to figure out their reactions to the events of Concealed. Spence definitely surprised me, for example. But every chapter throughout the trilogy, there are some surprises. I usually know what direction I'm heading for each chapter, but the characters tend to take detours from time to time.
Which character do you think grew the most in Revealed and throughout the series as a whole?
Oh, that's a great question. Simon grew dramatically, and that's probably no surprise. For one thing, he's getting older. Also, he's discovered (or rediscovered) something life changing. Finally, he's gone through so much—that will affect someone, of course. But I was pleased especially with how his gifts and even weaknesses transformed as Simon matured. Charity changed too. Her change was subtle but profound. I loved how the friendship between Simon and Jack evolved over time. Those two crack me up.
Simon experienced tragedy in the second novel. How does that affect Simon's actions in Revealed?
Yes, I think we were all wondering that as we watched him go through so much. How would Simon react when his world fell apart around him? In the second part of Concealed, we see his first reaction, and it isn't pretty. But Revealed challenges Simon as he tries to learn from his mistakes and heal. It turns out, he gains wisdom that helps others. It's a tough reality, but Simon's scars have made him tougher. And trust in God is both critical and daily.
Simon feels isolated from the church while he is being watched by the government. How can being accepted in a church family impact someone's life?
I've seen time and time again how we take our church family for granted until we are separated from it for a time. I've also seen people be carried along by brothers and sisters in Christ in the most trying times. A church family reminds you that you're not alone and that you are precious. Their love helps you feel Christ's love. It was painful for me to write when Simon couldn't be near those who had become so necessary in his life.
There is a part in Revealed where a certain relationship finally blossoms. How fun was that to finally write?
Super fun! And a challenge too. I have such a respect for those two, and I wanted to be real about who they were. Their care for each other shows a selflessness that often comes from the maturity they've earned. I wanted their moments together to be true to the kind of budding romance that has the other's best interest in mind—the kind of relationship that lasts. Relationships are funny, though. You're often most real with someone you care about the most, and these two are no exception. Their conflicts gave a chance for us to see them with their guards down, and their mutual support showed a balanced give-and-take that comes with any two imperfect people as a couple.
Divided families were an important theme throughout Revealed. How do you think that relates to the idea of a family in society today?
In the Bible, Jesus asks, "Who are My mother and My brothers?" One hard reality for believers is that sometimes, family members can seem more like strangers than kin. But a blessing is that we can find family in anyone who is a brother or sister in Christ. That crosses cultures, skin types, and all kinds of superficial boundaries. But we also see that in a world full of trouble, we sometimes lose those we love—either by physical separation or by death—and that happens to some of our characters too. I think readers will probably be able to relate to many of these factors. One on hand, there's a lot of hurt out there because of broken family relationships. On the other hand, many have learned to claim others as family, no matter the biological connection. Simon has a family, no matter what.
Revealed ends at a very pivotal moment, could there ever be more to the story?
Who knows? In a way, I'm glad the end leaves us with some questions. Simon's story is much like ours: full of anticipation and looking to the promises of Christ. On the other hand, maybe there's more to tell. Ultimately, that's up for the readers to decide. So keep telling the story of the Messengers, and encourage others to read it! Maybe someday, we'll all learn more together. But the Messengers now live in everyone who knows their story. So maybe the next part of the story comes from one of you. I'd love to hear it.
---
Click on the link below for a free chapter from The Messengers: Revealed.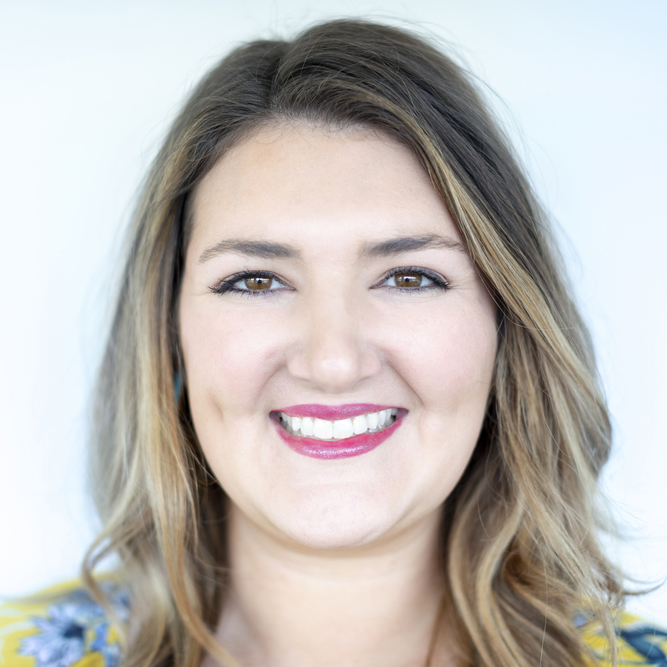 Lindsey Martie joined the Public Relations team at Concordia Publishing House in 2014 after graduating from Mississippi State University (Go Dawgs!). A southern transplant, she values all things southern – except for sweet tea. In her free time, Lindsey likes to travel, cook, and spend time with her two dogs and family.