Forgiveness is not an easy thing for most. Author Donna Pyle sat down with us to talk about her new Bible study, Forgiveness, why she wrote it, and what she learned along the way.
What inspired you to write Forgiveness?
Forgiveness is one of the last things Jesus said and did from the cross. It's important. Extending forgiveness is an issue that crosses all barriers. If we are breathing, we have struggled with it at some point. I have seen unforgiveness destroy careers, relationships, and families. We live in a rage culture where social media is often wielded as a weapon of mass condemnation.
Jesus taught that we are to forgive as He forgave. If Christians are to make an eternal difference, the world needs to actually see forgiveness in real time. This study outlines clear steps toward forgiveness straight from Scripture. It also clears up myths about what forgiveness is not: excusing a sin or crime, artificial nonchalance, avoidance, justice, or consequences. Perhaps most important, forgiveness is not about the offender. It is an obedient act of liberation—for us.
There are many people in the world who hold grudges when they have been wronged. Why do you think forgiveness is so important?
Many people believe that holding onto grudges gives them control or power, but nothing could be further from the truth. Unforgiveness costs us dearly. It drags our joy behind the shed and beats it senseless. When we wait for our offenders to beg for forgiveness or apologize enough, we give them all the power—including the power to continue hurting us. Forgiveness is important because it frees us from toxic bitterness and anger, to live free in Christ.
Who did you write this study for?
I specifically wrote this study for adult Christians. As Christ's hands and feet, we have been called to reflect His love, compassion, and forgiveness (among other attributes). When Christians hold on to grudges, it not only affects their personal relationship with Jesus, but it also affects their witness about Him to the world.
The world connects with stories of revenge because it feels good to get even. It is up to Christians, through the power of Holy Spirit, to show that forgiveness frees us from the narrative of vengeful hate. It allows us to love unconditionally, freed from the burden of unforgiveness. The more we live our forgiveness daily, the more influence Christ-followers have on the fabric of our society.
Your last book release was on surviving divorce; how does Forgiveness correlate with your previous one?
There is a definite correlation. After writing Without This Ring, the question that people most frequently asked sounded like this: "I have said that I have forgiven, but every time I think about that person it's like bile in my throat." I walked through a tough season of forgiving a deep betrayal, which generated mounds of research as I sought the Lord and His Word about forgiveness. I pray that God uses what He taught me to help others who struggle to forgive past hurts.
What message do you have for those who are reading your book—or considering reading your book?
When it comes to our struggle with forgiveness, if I had to boil it down to one thing, it would be this: when we struggle with canceling someone's sin debt against us, it's because we have lost sight of the massive, cavernous sin debt that God has forgiven in us. This study clears the clutter to illuminate a clear path toward forgiving those who hurt us—whether past, present, or future.
Not only in Forgiveness, but in all of your books and Bible studies, you share deeply personal stories from your experiences. Was it difficult to share these stories? Why was it important for you to include them?
You bet it's hard to share painful stories! But stories are a vital way to share the deep truths of Scripture. Jesus used parables. Effective parents and teachers use stories. Stories engage our heart. I cannot relate to someone who spouts facts from a podium of a seemingly perfect life. Stories reveal our extraordinary God in our not-so-perfect, ordinary life.
Stories that I share specifically point people to understand how Jesus brought me through life's messiest trenches. And how He can do the same for them. Yes, the stories are often difficult to share because they stem from broken seasons and heartache. But the beauty comes when people are able to translate the hope of Christ's rescue to their personal situations.
What advice do you have to people who are struggling to forgive someone who wronged them?
I am no expert on forgiveness, but what I've learned through Scripture and personal experience is that the road toward forgiveness travels straight through the grieving process. In grief, we cast our burdens on [God]—and keep casting without snatching them back to process alone. The forgiveness process includes grieving the loss of what that hurt cost you. Whether it was a loss of trust, friendship, relationship, physical safety, time, or even money, we turn our face toward Jesus to process our grief.
The need to both extend and receive forgiveness echoes throughout every beating heart. With the same power that God used in raising Christ from the dead, He reaches down in love to rescue us from debilitating pain. He never, ever leaves us to struggle hopelessly. He alone enables us to forgive.
The cover of the book is so beautiful. What does it reflect about the study?
Oh goodness, yes, it is beautiful! I'm so thankful to the talented CPH cover designers. Part of the study talks about eradicating roots of bitterness. In my mind's eye, I kept seeing giant live oak trees that are native to my Texas home. They have huge tree roots—some visible, some not.
The design captures this concept beautifully, because the cover's tree does not end at the surface. You can still see the roots. Such is the case with unforgiveness. When we have allowed the roots of bitterness to sink deep into the soil of our hearts, we can say that we're fine on the surface, but the ugly roots of unforgiveness are still visible through angry words and a calloused attitude. Only God's backhoe of love can permanently dig out those roots.
Did you learn anything new by writing this study?
There were so many things! I think the most powerful truth that I learned was debunking the myth of forgiving myself. We hear so often—even from well-meaning Christians: "God has forgiven you, now you just need to forgive yourself." That myth is a dangerous lie because it looks for healing in the last place we should look for it: ourselves. It assumes that God extends eighty percent of forgiveness and it's up to us to muster the final twenty percent. "Forgive yourself" is equivalent to telling a dying person, "Heal yourself." Sinful can't cleanse sinful.
The truth is that we haven't believed and received God's complete forgiveness. We may not feel worthy of God's forgiveness, especially if our actions actively contributed to the pain inflicted. But that's what God's amazing forgiveness is all about. Like medicine, forgiveness comes one hundred percent from outside of us—from God, our healer.
Was there a particular Bible verse that inspired this study or you kept coming back to?
Interestingly, God used Psalm 18:16–19 to help me understand forgiveness. He directed my attention to those verses countless times. As I struggled to forgive a particular life-altering betrayal, I prayed through them relentlessly, almost as if I needed to convince myself that God is faithful—that I was worth mending.
There are so many action verbs in those passages. When we're drowning in anger, bitterness, and hurt, God reaches down from on high and rescues us. Relentless rescue is God's strong suit. Our worth is not stained by those who hurt us. Our lovability factor is not decreased by their actions. We are completely and wholly loved by God regardless of external circumstances. And through the faith He gives us, we are to extend that same love and forgiveness to all. Just like Jesus did from the cross.
---
Learn more about forgiveness in Donna's new study
Forgiveness: Received from God, Extended to Others.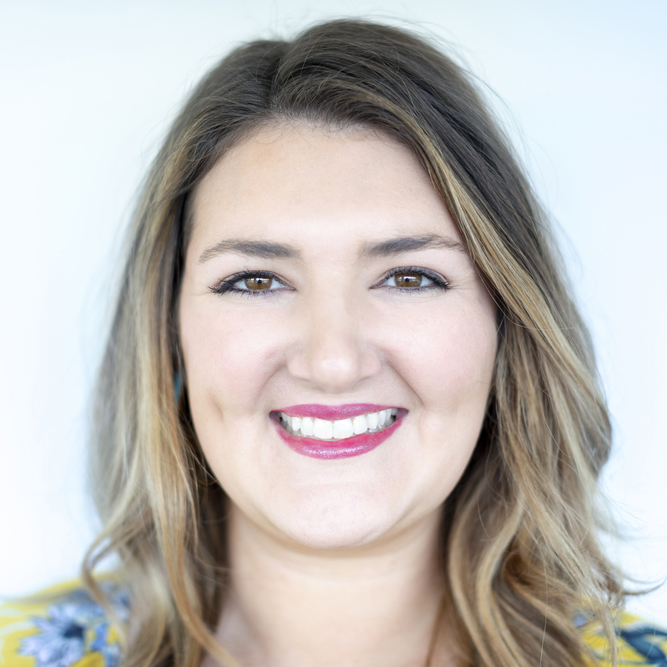 Lindsey Martie joined the Public Relations team at Concordia Publishing House in 2014 after graduating from Mississippi State University (Go Dawgs!). A southern transplant, she values all things southern – except for sweet tea. In her free time, Lindsey likes to travel, cook, and spend time with her two dogs and family.