You're at the point where the heavy pre-Lenten planning is done, but Holy Week is still a few weeks out. Now is the time to look ahead to your Holy Week plans to see what you can or need to get done in advance. Here are questions your church office should ask itself this week to make sure your Easter planning is on track.
Accommodation of Visitors
To predict how many visitors your church will have, it may be helpful to look at your church's attendance during Easter weekend last year. You'll also want to take into account any special community outreach events hosted by your church that may draw visitors. Also, consider your congregation's attendance patterns, whether most members travel for Easter or whether they are likely to bring visitors to your church.
Questions to ask:
How many visitors are we expecting to have during Easter weekend?
What are our plans for extra seating and parking to accommodate visitors?
Worship Supplies
When ordering supplies, not only do you need to account for Lent and Holy Week, but you may also need to consider the weeks immediately following Easter. Make sure you will have enough supplies for one or two Sundays after Easter in case you need to wait for replacement supplies to be shipped.
Questions to ask:
Linens
Paraments, vestments, and Communion linens may need special attention because dry cleaning, repairs, and replacements for these linens require more time than for other supplies. Take into account all the different colored paraments you will need during Holy Week.
Questions to ask:
Do paraments, vestments, and other linens need to be laundered or ironed?
Do any linens need to be replaced before Holy Week? If so, have those been ordered?
Do we have a schedule in place for the parament changes required during Holy Week? Do we know who will change the paraments?

Palm Sunday: scarlet or violet
Holy Thursday: white, scarlet, or violet; strip altar at end of service
Good Friday: black (paraments are hung only if the altar is not stripped on Holy Thursday)
Easter Day: white or gold
After Easter: white
Advertising
Consider all the avenues your church uses to communicate with members and the surrounding community, including ones that are unique to your area. These could include your church's road sign, website, social media channels, newsletter, worship folder, post-worship-service announcements, and mailings or flyers to the community.
Questions to ask:
Have we gotten the word out to the community about our special Easter events?
Have we gotten the word out about special service times?
Special Easter Event(s)
Even if your church's special Easter events are completely run by volunteers, it would behoove the church office to check in with volunteer leaders to make sure everything is coming together as it should.
Questions to ask:
Has planning for the event(s) begun?
Do we have enough volunteers signed up?
Have we ordered or purchased supplies?
Have we placed orders for perishable items such as food and flowers?
Who is going to clean the church before and after Easter?
Have we started rehearsals for special Easter music?
Whether your church has planned well ahead for Holy Week or things are just now coming together, regularly checking in along the way is essential to keeping everything on track.
What else does your church office check on mid-Lent? Leave a comment to share your ideas!
Need to Stock Up on Easter Supplies?
Browse our Easter section to find bulletins, Communion supplies, Baptism supplies, linens, and more.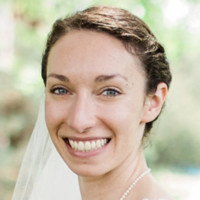 Erica is a writer and editor in St. Louis with grand plans to write award-winning literary novels and to visit all seven continents. She was previously a copywriter at CPH and now works in the advancement office at Concordia Seminary. She is also currently pursuing an MFA in creative writing at Lindenwood University.