Ahhh . . . summer. For ministry staff and volunteers, it can be a much-needed time for rest and rejuvenation after a busy program year.
So, apply some sunscreen and insect repellent, fill your water bottle, grab a good book, and get ready to relax. Dip your toes in the pool, hike your favorite trail, or head to the beach for some sun and surf. And then, get ready to start all over again—after all, September is just 80 or so days away!

How can you use these lazy days of summer (well, maybe you can be lazy after VBS is done) to get a jump on next school year's Christian Education programs? What can you do today, to help prepare for the busy months ahead? Here are a few ideas to get you started.
1. Get Out the Map
There's a part of me that misses paper maps. On long car trips with family, when I was growing up, I loved to follow our progress on the folded road maps, picking out rest stops and ghost towns and roadside attractions as we flew by at highway speeds. GPS is fantastic, don't get me wrong, and I love having turn-by-turn directions spoken aloud to assure I'm never completely lost. But, there's just something about having the paper map in my hands—the ability to see the Big Picture of where we are, and where we're going.
The same may be true for you, as you plan a year's worth of Christian Education programs, special events, leader meetings, and the like. High-tech online calendars and apps are great, but sometimes you need to be able to hold a low-tech map in your hands and spread things out to see the Big Picture.
My high-tech/low-tech solution, when it comes to program planning, is a combination of Google Calendar and a whiteboard. I use Google Calendar to keep track of church holy days (did you know CPH has a free online Lutheran calendar?), secular holidays, and local school district schedules (first and last days of school, half-days and full days off, vacation weeks, and teacher in-service dates).
On the whiteboard, I keep a running list of programs and events: first and last days of Sunday school, youth group and confirmation events, Trunk-or-Treat, Christmas programs, Easter Egg Hunt, Vacation Bible School, annual fundraisers, plus any special additions, such as the upcoming 2019 National LCMS Youth Gathering that will require a lot of fundraising and prep time.
Then, I merge it all into one master calendar. Sunday school, confirmation, youth group—it's all there. I make that calendar available in digital and hard-copy formats to all the families in the church, so they too can plan ahead.
Throughout the year, make sure that you never let an event go by without telling participants what's up next. Hosting a Trunk-or-Treat? Invite the families to your congregation's Thanksgiving service or Advent Midweek services. Easter Egg Hunt? Have a VBS "Save the Date" postcard ready to go home with the kids. Make it as easy as possible for them to keep track of when Christian Education programs and special church events are happening, so they can include them on their family calendars. Yes, some families will still miss the many. many announcements, but this way it won't be for lack of available information.
2. All the News That's Fit to Plan
Does your congregation have a monthly newsletter or a weekly email? Create an editorial calendar that maps out what you'll include in those publications throughout the school year. Whether it's a seasonal topic, a focus on a particular ministry, a monthly "meet-a-member" sidebar, or a weekly guest author or blogger, plan today for what you want to see in those publications all year long. It'll make it easier to deal with that monthly or weekly newsletter deadline. You'll have your list of topics and content ideas ready to go, with no added stress over what to write each time.
In addition to making your editorial plan, explore free online tools like Canva that can help you create professional quality images for use on your congregation's social media channels. Spend a little extra time over the summer learning a new tool like Canva, so you can be more effective in sharing the themes and events you're highlighting each month.
3. Christmas in July
Do you ever find yourself, in September or October, already stressed out about the Christmas program? About how you're going to pull off this annual, untouchable, capital-T-Tradition with just a few volunteers—or just a few kids? Try getting most of the program done before summer is even over, and include more of your congregation in the planning and doing, during a time of year when they might be more available and open to the idea!
Bring out the boxes of costumes and invite kids, youth, and adults of all ages to join you for Christmas in July (or August). You can create a tableau of the Annunciation; of Mary and Joseph traveling, of the baby Jesus in the manger; of angels announcing the birth of our Savior to shepherds watching over their sheep; of wise men following the star.
If you're in a rural area, or you know someone who knows someone with a whole farm or just a few sheep, you can even stage a Christmas program with a "live nativity" feel to it.
Take photos or record short videos, and piece them together in a simple slideshow. When Sunday school and confirmation begin in the Fall, assign students pieces of the Luke 2 narrative to memorize. When it's time for the Christmas program, they can recite the Scripture as corresponding images are shared on screen. Intersperse your congregation's favorite Advent and Christmas hymns and songs— and voilà!—the Christmas program, (mostly) done in July.
3½. Christmas Programs That Happen During Christmas, Not Advent
Radical idea, I know. But, seriously: scheduling the children's Christmas Program for the first Sunday after Christmas—in 2018 it will be Sunday, December 30—changed my life for the better, as a busy DCE.
Scheduling the Christmas program after Christmas, during the twelve days of the Christmas season, relieved some of the stress of the getting-earlier-every-year "holiday season" for busy families, who are pulled in all directions by school productions and choir concerts, in addition to special midweek worship services and seasonal church events. It meant my small band of merry volunteers actually could celebrate Advent and get their own home Christmas preparations done. It meant we could all breathe just a little easier in an already busy month. Plan now for a less stressful December!
What Do You Think?
Sound like any of these ideas could help get you ready for the coming school year's Christian Education programs? If you try one or all of them, let me know! I'd love to hear how they work in your context.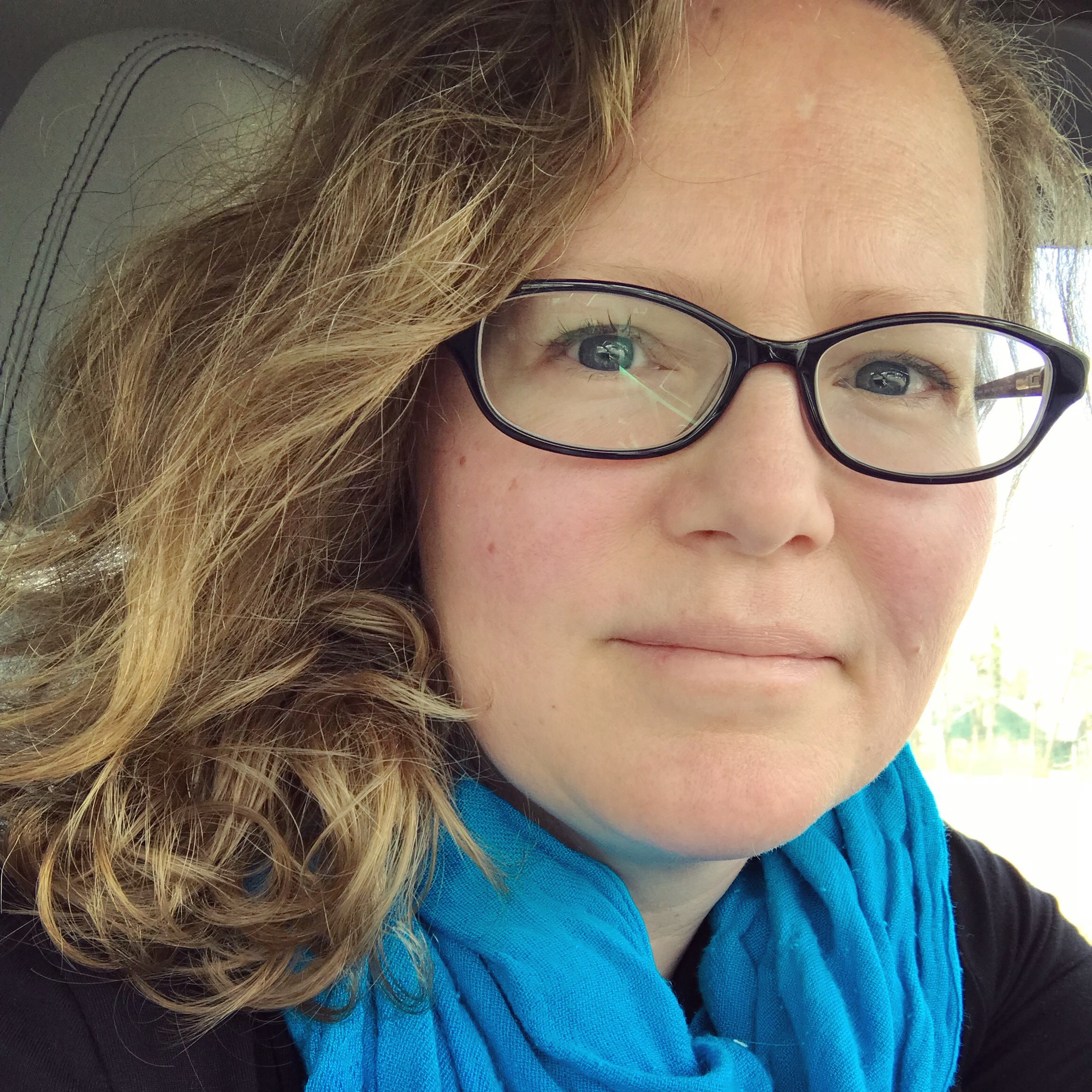 Caitlin is a director of Christian education with twenty years of experience in congregational and outdoor ministries. She is wife to a pastor and mom to three little boys. Caitlin enjoys gardening, home preserving, Jane Austen, and photography. Her life is powered by a lot of forgiveness and a lot of coffee.