Years ago, I frequently used a pressure cooker to prepare dinner for my family. It allowed me to wait until the last minute to put the meal together and still serve dinner on time. Now my go-to appliance is the crockpot. The ingredients simmer for hours, and the meal is ready whenever hunger sets in.
Lesson preparation is best described as "crockpot cooking." Allowing God's truths to slowly sink in our hearts and minds during the week is more life-changing than last minute preparations during the pressure cooker time of the night before. Shortly after completing a lesson, I like to look ahead at the next week's Bible readings and lesson theme so God's truths can start to simmer and continue bubbling any time day or night.
The 4 Ps of lesson preparation are tangible steps that God can work through to prepare our hearts as well as the hearts of our students.
Pray
Pray that the truths you teach the children will first take root in your own heart. I have taught lessons from my head, from my heart, and from obligation. I can tell the difference, and I'm sure the students can as well. When I teach a biblical truth to others that personally impacts my own life, my teaching is more authentic and compelling.
Pray that the Holy Spirit will give you one clear message for your lesson. Everything you do and teach should support this one main lesson theme. Resist the temptation to play a game or do a craft simply because it's fun—it needs to reinforce the truth that will be taught that day.

Pray that the children are open to receive the message you plan to share. Only the Holy Spirit opens hearts, and we can claim the scriptural promise that God's Word will not return void.
2. Prepare
Crockpot cooking allows time to meditate on the Scripture itself rather than merely reading the lesson from the curriculum. One of my morning devotional practices is meditating on this Scripture and asking God to open my eyes to how He first wants to apply it in my own life.
You will also need time to think through how you will use both Law and Gospel in your lesson. It's so easy to become moralistic: be brave like David when he fought Goliath. But God is the hero to whom we must always point. The source of power for life change is Christ in me. "He who began a good work in you will bring it to completion at the day of Jesus Christ" (Philippians 1:6).

Spreading out lesson planning throughout the week also allows time to see if all the suggested activities in the curriculum are practical for your class. You may want to adapt an idea or swap it all together for another one.

Plan how you will use the Bible in your lesson. Whether you simply show the Bible and ask young kids to repeat the ditty, "The Bible is true, true, true" or whether you have older students read verses to find answers to your questions, make God's Word a tangible part of each lesson.

As you think through your schedule, mentally picture the layout of your room. Imagine how you will greet the children and what they will do when they first arrive. How will you handle transitions? How can you guide your helpers? How will you safely dismiss the children to their parents? Do you have all the needed materials? What time do you need to arrive to set up your room? Consider these details during the week to pave the way for a smoother class.
3. Practice
Don't take anything for granted, so be sure to practice each portion of the lesson. Make the craft, lead the game, teach the songs, and rehearse the Bible story.

Teach your lesson to an imaginary class or to the mirror or to a friend, spouse, or child. The more comfortable you feel, the more you will be able to focus on the children rather than your notes. Make easy-to-read notes so you don't have to read verbatim from the curriculum. Practice eye contact. Listeners are more connected when you look at them.

Practicing helps work out the kinks that you didn't know were there until you actually tried implementing the lesson. And when class time arrives, you'll walk into the room feeling more confident and prepared.
4. Present
The day has arrived, and it's finally time to present the lesson from a heart that has been prepared by God. We all know that at times the best we can give is what we put together at the last minute. God understands time crunches. But don't allow this to become a habit; you and your children will be short-changed of all He has in store for your hearts and lives.
Whether you are preparing a Sunday School lesson, a children's message for the worship service, music for children's church, or a talk to parents, the process is the same. The 4 Ps of lesson preparation will help prepare your heart in order to touch the hearts of your students. The crockpot serves up tasty meals in all these settings.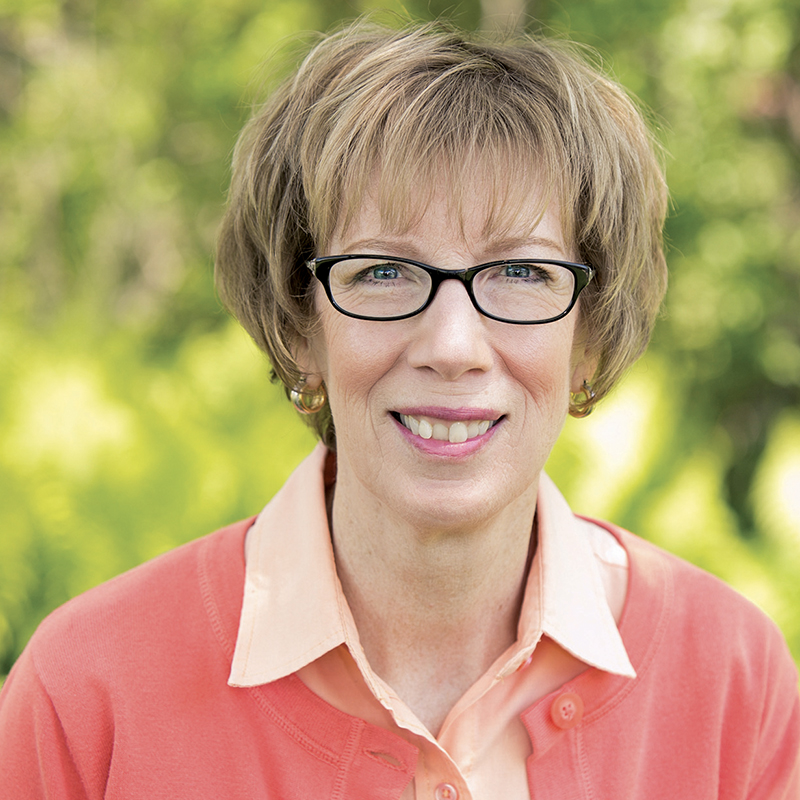 Cynthia Brown is the Director of Christian Education at St. Augustine Lutheran Church in Troy, Michigan. She also serves as an adjunct professor of family life at Concordia University Ann Arbor.