We live in a culture of on-demand television. Twenty-four-hour news cycles. 140 character posts on Twitter. Snapchat and Instagram messages that are here for ten seconds, then (seemingly) gone forever. Six-second videos on Vine (which is now defunct anyway). The list could go on and on and on. There is more information available to us at a moment's notice than at any time in history. And while there are many effects of this cultural shift, one of the most noticeable and impactful changes it has brought about is that people have shorter attention spans than ever before.
Yes, attention spans are shrinking. According to the website Statistic Brain, the average adult attention span was twelve seconds in 2000. Let's be honest: that's not very long. However, by the year 2015, that span shrank by four seconds.
Yes, the average adult has an attention span of eight seconds.
To put this in perspective: the average attention span of a goldfish, according to the same study, is nine seconds.
While there are many potential causes of this phenomenon, one of them is certainly the advance of technology in the last decade. Valuable, consequential messages now flow side-by-side with the latest celebrity gossip and sports scores. The activity and conversation (perhaps "noise" is a better term) in our lives is continual—and it leads us to keep our heads on a proverbial swivel as we engage in our day-to-day existence. Smartphone notifications are becoming more frequent as device ownership increases. (According to a study from Pew Research, smartphone ownership increased by about 10 percent between 2015 and 2017, with 77 percent of US adults now owning a smartphone.) We are continually inundated with information at a pace that makes it difficult to keep up.
As Herbert Simon, who was awarded the Nobel Prize in Economic Sciences in 1978, reminded us, "Information . . . consumes the attention of its recipients. Hence a wealth of information creates a poverty of attention." This poverty of attention is an issue from which the church is not immune. Preaching, teaching, and many other areas have been and will continue to be affected by the shorter attention spans our members possess. But what is the answer? How do we shrink the impact of shrinking attention spans, particularly in areas of education? Consider the following ideas.
First, embrace the idea of segmentation. Sometimes referred to as "chunking," this involves breaking your content into smaller, bite-size blocks that help your learners move effectively from point A to point B. Ideally, these segments will emphasize ideas in support of your main objective and will deliver content in ways that connect with participants of different learning styles. These smaller pieces are reflective of the way people consume information today—just be sure your segments are short enough to keep things engaging, but long enough to dig deeper as necessary.
Next, move beyond words. Amid the continual barrage of images and videos that we encounter on a daily basis, our words are sometimes lost on those we are attempting to reach. Rather than telling your students about the latest Gatorade commercial as a confirmation illustration, show them. Don't simply describe the geography of the Holy Land; pull out a map. Why quote the lyrics of a hymn when you can play the song while your group listens and reads along—or better yet, sings along? Help your content come alive by sharing it in a new way.
It is also vital to help bridge the gaps with your members. What does this mean? Too often we convey information to members without clearly articulating why it is being conveyed. Help make content relevant for your learners. When you are effectively bridging the gap between information and practice with your learners, they should be able to answer these key questions: What did I learn? What does it mean for my life today? The first question helps participants reflect on what they have absorbed; the second provides a catalyst for connecting it to their daily lives.
Additionally, be interactive. According to the Columbia University Graduate School of Arts and Sciences Teaching Center, "Students learn best when learning is active: When they are mentally involved, when they engage in hands-on activities, when they are involved in a process of inquiry, discovery, investigation, and interpretation." Active learning holds the attention of participants longer because the brain is more fully engaged. It also helps to provide context for the information being presented, as previously discussed, by combining information and theory with practice. Remember the Chinese proverb: "I see and I forget. I hear and I remember. I do and I understand."
Finally, simplicity is key. Don't try to overcomplicate things. Make sure your content is easily understood and retained. This will look different for those in your class than it will for you. Drive home a consistent, key idea or theme, and do it in a way that will connect with your learners while challenging them toward growth.
It can be easy to look at a cultural shift, like shrinking attention spans, with a measure of uncertainty and fear. But these changes provide a great opportunity to evaluate our teaching, preaching, and ministry. This evaluation will enable us to better share the unchanging message of Christ in a changing world.
Put it into practice: Honestly evaluate your ministry. How effectively are you practicing the principles outlined in this article? What additional tips do you have for reaching a culture with shortened attention spans? Leave a comment and tell us what you think!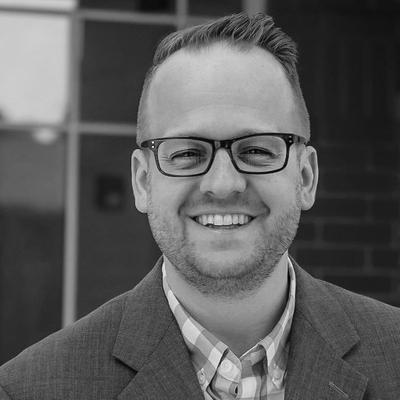 Heath Lewis as an Instructor of Christian Education and Program Coordinator for the Director of Christian Education program at Concordia University St. Paul. Prior to his time at CSP, Heath spent nearly 10 years as the Director of Christian Education at Holy Trinity Lutheran Church in Edmond, OK, where he led the congregation's education, outreach, communication, and youth ministries. Heath holds a Bachelor of Arts in Behavioral Sciences and a Certification as a Director of Christian Education from Concordia University (Seward, NE), along with a Master of Arts in Organizational Leadership from Gonzaga University (Spokane, WA). His passion is the development of Christ-centered leaders and organizations. Heath and his wife, Jessica, were married in January 2009. You can connect with Heath by visiting heathlewis.net.