Envision a group of students you recently observed interacting. Typically, there would be some students interacting in small groups and others standing or sitting alone off to the side. The students in the groups would be looking through social media accounts, sharing videos, capturing their time together, and generally integrating their phones into their physical interactions in that moment. The students on their own are also on their phones and are, in part, using them to communicate that they too have something to do amongst the group.
Anyone, yourself included, who greets these students generally interrupts their screen-filled bubbles and brings them back to the realization that there are others in the area around them, even if this realization lasts for only a moment. The Barna Research Institute has a great term for this new rhythm of functioning: "screenagers" (or they could also be called members of Generation Z).
"One of the defining influences of this new generation is that they have come of age in a world saturated by digital technology and mediated by mobile devices."[1] If you work with students, then you are familiar with their use of screens, and your awareness of the impact of screens on their lives is probably higher than most.
Just when you were starting to feel like Millenials were not such a foreign group, Generation Z (Gen Z) came of age. Thanks to research presented earlier this year from Barna, we now have the opportunity to learn more about Generation Z and, even more important, how best to minister to them. I had the opportunity to watch the webcast Barna presented to release their research findings and also to study their report.
In broad strokes, here are ten things you definitely need to know about Gen Z:
Born: 1999–2015
Their world: They are growing up in a post-Christian culture.
Their nation: They are growing up in a country that has been at war since the events of 9/11, and they came of age during the financial crisis of 2008.
Sense of self: Gen Z generally finds their sense of self in their academics and hobbies—and likely will also do so in their careers. This is the first time in Barna's research that a generation has not ranked family or religious beliefs as the top category that defines their sense of self.
Pragmatic and career minded: Unlike Millennials, who tend to be more idealistic and want to make the world a better place, Gen Z focuses on facts, practicality, and achievements.
Culturally diverse: 50% of Generation Z have an ethnicity other than caucasian. They are also diverse in their attitudes and sexuality (most believe that gender is how a person feels).
Spiritual blank slates: "They are drawn to things spiritual but their starting point is vastly different from previous generations, many of whom received a basic education on the Bible and Christianity … they were not born into a Christian culture."[2]
Screenagers: Gen Z is known for always being on their phones—most of them are on screens for more than four hours out of each day, and they have been raised by parents who use screens too.
Empathetic: They are deeply reluctant to make declarative statements about anything that could cause offense.
Physically safer but psychologically more vulnerable: "Teens are less likely to leave their homes, drink alcohol, get their driver's license and go out on dates than generations before them at the same age. But while teen pregnancies, for example, are rarer than ever, rates of teen suicide and depression have skyrocketed."[3]
What does all of this mean for those of us who are working with these youth in our churches? What can we do to partner with this generation to help them understand God's purpose for their lives? As I reflect on Barna's research, I see at least three things Generation Z needs from your ministry:
PRESENCE
This generation, more than any other, is relationally ill-equipped. One of the best things you can do in your ministries is to help your youth have physically present relationships with their families, their peers, you, and other Christian adult mentors. They want to know that they are known and valued. Instead of turning to social media for this validation, give them a safe place to be known and valued through your ministry. Generation Z wants "a community not a cool environment. Build a community of people who are committed to Christ and get serious about studying the Scriptures together—and invite the kids you're going out of your way to know and love into that community."[4] Your ministry has the opportunity to be a "home base" to give students a safe place to find identity and belonging in the midst of their perpetually unstable culture and world. Additionally, consider how you are encouraging the presence of families in your ministry, keeping in mind that Gen Z does not naturally see family as a core part of their identity.
CHALLENGE
David Kinnaman, the president of Barna group, said this during his opening statements for the webcast release of the new Gen Z research: "Young people are willing to be challenged more than the church is willing to challenge them." Other presenters went on to remind us that Gen Z places a high value on academics, and are more likely to take full AP course loads in high school. Typically though, while their academic world continually becomes more rigorous as they age, their education through the church stays at a "coloring-book Jesus" level (a term used by Jonathan Morrow, the Director of Cultural Engagement at Impact 360 Institute, who partnered with Barna on this study). Your students need to know that faith worth living is more than a nice story. They want to understand how a biblical worldview can hold up to tough scrutiny. The key to challenging Gen Z in your ministry is to shift teaching in your ministry to experiential dialogue that pushes them to grow as disciples.
TRUTH
Barna's research on Gen Z shows that a majority of this generation feels like they have to choose between the Bible and science. Overall, they believe that right and wrong can change over time, and only one third of Gen Z believe that lying is wrong. Their ultimate goal is to be happy, yet they spend their time consuming social media that dictates what "happiness" looks like while reminding them that they are falling short. More than ever, your ministry has an opportunity to help define truth to a generation that so desperately needs to know it is capable of existing outside of their screens.
As you consider whether your ministry is aligned to meet the needs of Gen Z, consider the words of the psalmist:
We will not hide them from their children,
but tell to the coming generation
the glorious deeds of the Lord, and His might,
and the wonders that He has done.
He established a testimony in Jacob
and appointed a law in Israel,
which He commanded our fathers
to teach to their children,
that the next generation might know them,
the children yet unborn,
and arise and tell them to their children,
so that they should set their hope in God
and not forget the works of God,
but keep his commandments
Psalm 78:4–7
We have an amazing opportunity to intentionally disciple a new generation of students. My prayer for you is that, in light of this new research released on Gen Z, God would open your eyes to see the needs of your students clearly and then give you the courage needed to make any necessary changes in your ministry to better share the life-changing hope the Gospel so freely gives.
[1] Barna Group and Impact 360 Institute, Gen Z: The Culture, Beliefs, and Motivations Shaping the Next Generation (Ventura, CA: Barna Group, 2018), 15.
[2] Barna, Gen Z, 26
[3] Barna, Gen Z, 16
[4] Barna, Gen Z, 93
Scripture: ESV®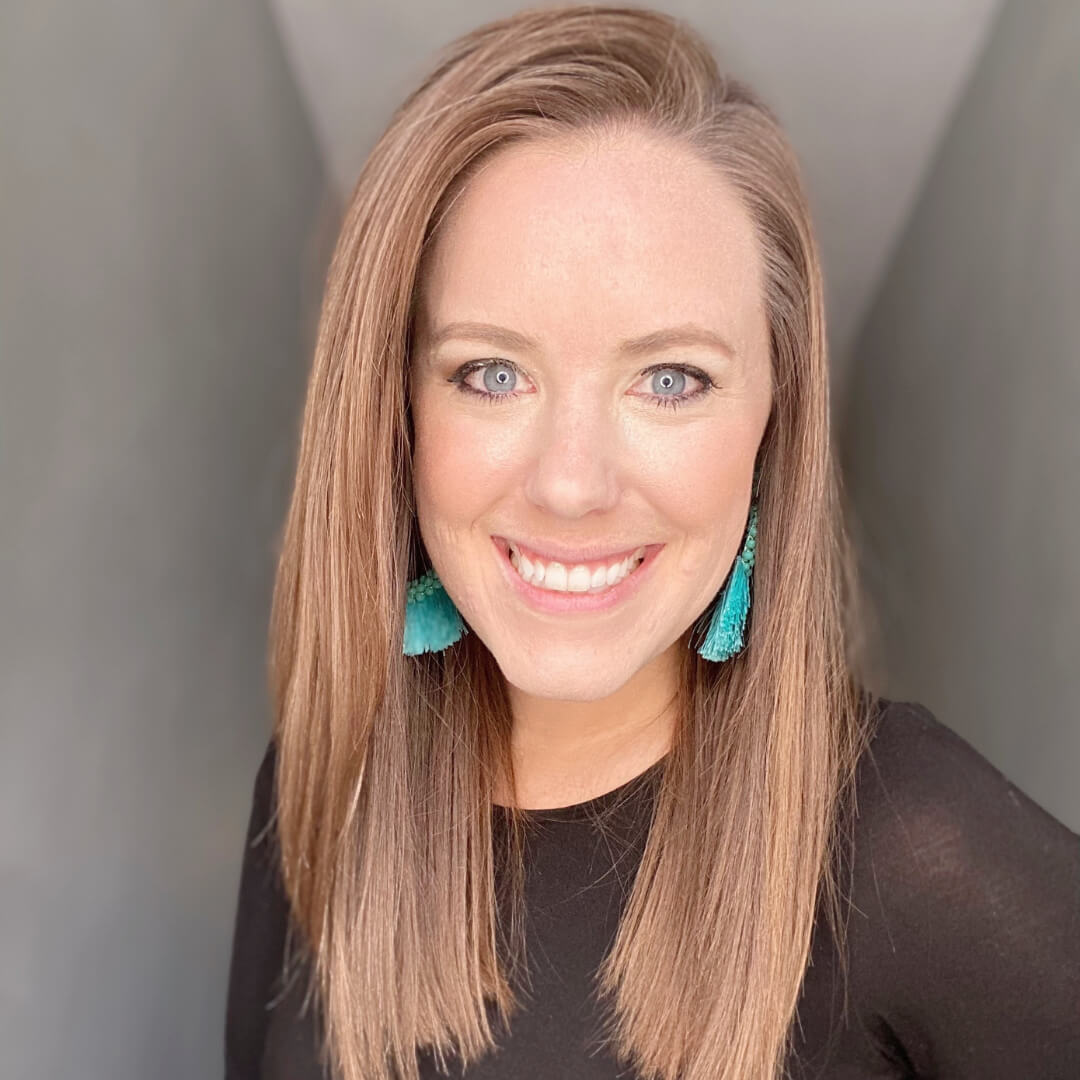 Kyla is a wife, mama, writer, and runner. She loves Jesus deeply and serves in ministry as a director of Christian education. Becoming a mama added a whole new dimension to her ministry, and few things bring her greater joy than watching her children learn to love Jesus too. You can follow along with her adventures in ministry and motherhood on Instagram: @rodriguezkyla