I am interested in how change happens in the life of a congregation. In one of my first years as a pastor, I attended a conference titled, "How to Change Your Church without Killing It." To be honest, I don't remember the answers the conference offered, but I do recall becoming aware of the incredible potential for damage to be done in a congregation.
As I have considered change in a congregation, I have learned some ways to not go about it. I have learned that wishing people will change does not work. Wishing only puts money in the fountain. Laying my head down on my pillow with my head spinning with all the ways I wish people would act has left me sleepless at night. Change is difficult in other people and in myself.
I have also learned that trying to bring about change by command will only work for so long. I am not a successful servant to people when I insist on change. For a little while, people will follow me if I command. Unfortunately, over time I find out the distance between me and the people I serve becomes vast. I know as a pastor in a congregation that respects the shirt I wear that I could develop hearers and repeaters of words. But the change I desire in people is not a counterfeit faith. I want authentic change that is rooted in the deepest parts of body and soul. I remember a woman telling me, "Pastor, I will be a part of this congregation long after you have moved on." Her words stung because they painfully revealed my error.
Trying to figure out change in a congregation is not a new dilemma. In 1521, Martin Luther was in hiding at Wartburg castle. The Holy Roman Emperor declared Luther an outlaw at the Diet of Worms. Luther was being protected at the castle. Meanwhile back in Wittenberg, Andreas Karlstadt, a colleague of Luther at the university, was instituting changes. Karlstadt distributed both the bread and the cup at Communion on Christmas; previously, the cup was reserved for only the clergy. He declared confession before Communion unnecessary. He also declared images to no longer be permitted in the church. Karlstadt's changes created disturbance in the city. The possibly good changes caused so much disturbance that the city schools were closed and the university was in danger of collapsing.
Over at the Wartburg, Luther heard about the violence and conflict. He realized it was time to return to Wittenberg no matter the threat to his personal safety. He arrived on Thursday, March 6, 1522. He began on the following Sunday to preach in the City Church. He preached eight sermons on change. How did Martin Luther desire for change to happen in Wittenberg during the Reformation? Looking at these eight sermons gives us some direction in how to bring about change in the life of a congregation. Luther preached in his second sermon, "We must first win the hearts of the people. But that is done when I teach only the Word of God, preach the gospel. . . . Faith must not be chained and imprisoned, nor bound by an ordinance to any work" (AE 51:76).
Change happens in the life of a congregation when I love the people more than I love the change. This kind of change requires patience and compassion. The Word will capture the hearts of people and the Spirit of God will bring about the fruit of faith. Luther said, "We must rather promote and practice and preach the Word, and then afterwards leave the result and execution of it entirely to the Word, giving everyone his freedom in this matter" (AE 51:90). When I look at Luther's sermons from his return to Wittenberg, I am reminded how necessary it is to place my trust in the Word of God.
I hope you seek out these sermons because they are a great window into Luther's pastoral heart for the people. Read the sermons in their entirety in Luther's Works, Volume 51 Sermons I.
The quotations from Luther's Works in this publication are from the American Edition: vol. 51 © 1959 by Augsburg Fortress, used by permission of the publisher.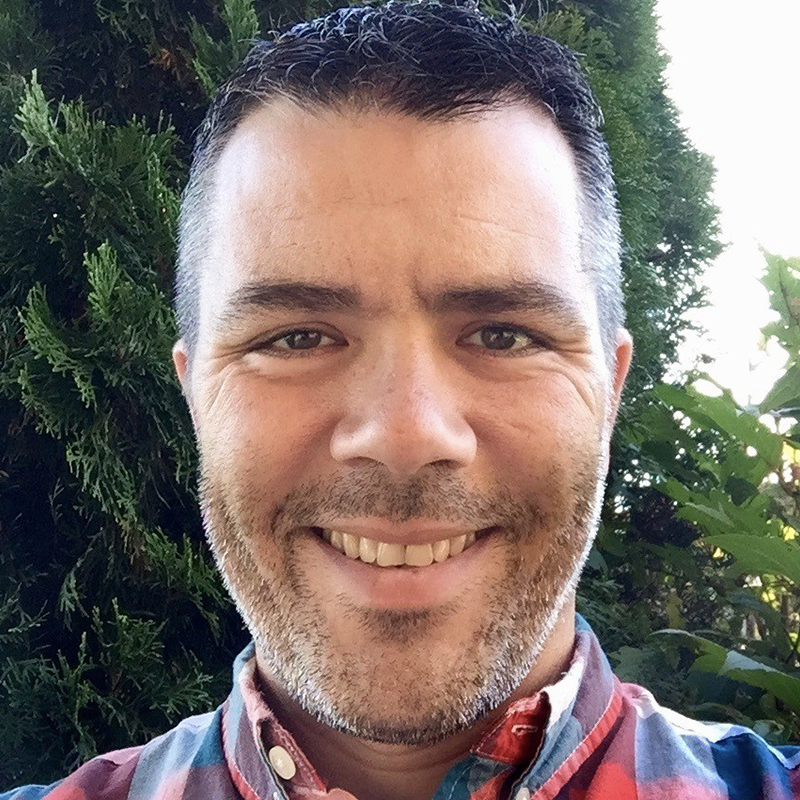 Evan Gaertner is the pastor of St. Paul Lutheran Church in Hamburg, Michigan. He has been a pastor for 15 years. He is a fourth generation pastor, but knows sharing the faith to the next generation will not happen by accident. Evan and his wife Christi have two middle school boys. Evan tries to carve out time each week to play soccer and train for triathlons.