The tree is decorated, the garland is hung, the lights are twinkling . . . and you haven't even begun to think about Christmas shopping (don't worry—I'm in the same boat).
There's Uncle Tim, your family's resident theology nerd; and your niece Katie, who is eleven (or twelve?) and dislikes more stuff than she actually likes; and then there's your kids' youth leader, who tirelessly works to teach the Gospel to them each week. It's a little overwhelming to find thoughtful gifts for everyone on your list.
But fret not! We've created a holiday gift guide to help you find the perfect gift for the special people in your life—co-workers, spouses, nieces and nephews, youth leaders, pastors, and more!
For the Creative Individual
---
The Lutheran Study Bible: Journal Edition With large margins and a lay-flat design, this Bible is perfect for the doodler or notetaker.
The Garden of Eden coloring book Color and be reminded of the beauty of God's creation all the way through.
Large Print Bible Word Search (no longer for sale)
This book is jam-packed with word searches guaranteed to entertain puzzle lovers of all ages.
For the Ultimate Lutheran
---
Reformation 500 Ornaments Pick up this set of four ornaments for the Reformation lover.
Little Luther Take Little Luther with you on your holiday travels, and then give him to a far-away family member!
For the Fiction Lover
---
The Story People Kaufman's debut novel is sure to please anyone who loves romance, stories, or just a good book.
The Choir Immortal The second book in the Anthems of Zion series—a story about love, salvation, and small-town life. (Order the first book, House of Living Stones, and make it a collection!)
For the Theologically Inclined
---
The Unholy Trinity: Martin Luther against the Idol of Me, Myself, and I For those who want to dig a little deeper into Luther's theology—and aren't afraid to unmask their own personal idols.
Day by Day: 365 Devotional Readings with Martin Luther A lighter version of Luther that gives readers a snippet of Luther's best writings each day.
For Grade School Bookworms
---
The Messengers: Discovered Christian dystopian fiction . . . Win-win-win! Adventurous readers won't be able to stop reading this book!
Not-So-Nice Bible Stories: Gory Deaths Finally, a book that will catch and keep the attention of twelve-year-old boys (and they'll discover God's grace in the midst of the muck!).
For the Younger Kiddos
---
The Story Bible Get young children in the Word of God early with this beautifully illustrated book that will be a lasting family treasure.
My Gifts from God An alternative gift for toddlers besides diapers or clothes: parents will love reading these four books with their children.
For Youth Leaders and DCEs
---
Energizing Your Children's Ministry Revitalize youth leaders who often put in more than a week's work with this inspiring and Jesus-focused book on kid's ministry.
Authentic Youth Ministry: Straight Talk about Working with Kids, Teens, and In-Betweens New and seasoned youth leaders alike will benefit from this book that gives real-world advice on how to reach today's generation of youngsters.
Looking for more gifts? Check out cph.org. And mark your calendar for CPH's free shipping day! You'll get free shipping on your order of $49 or more on December 16.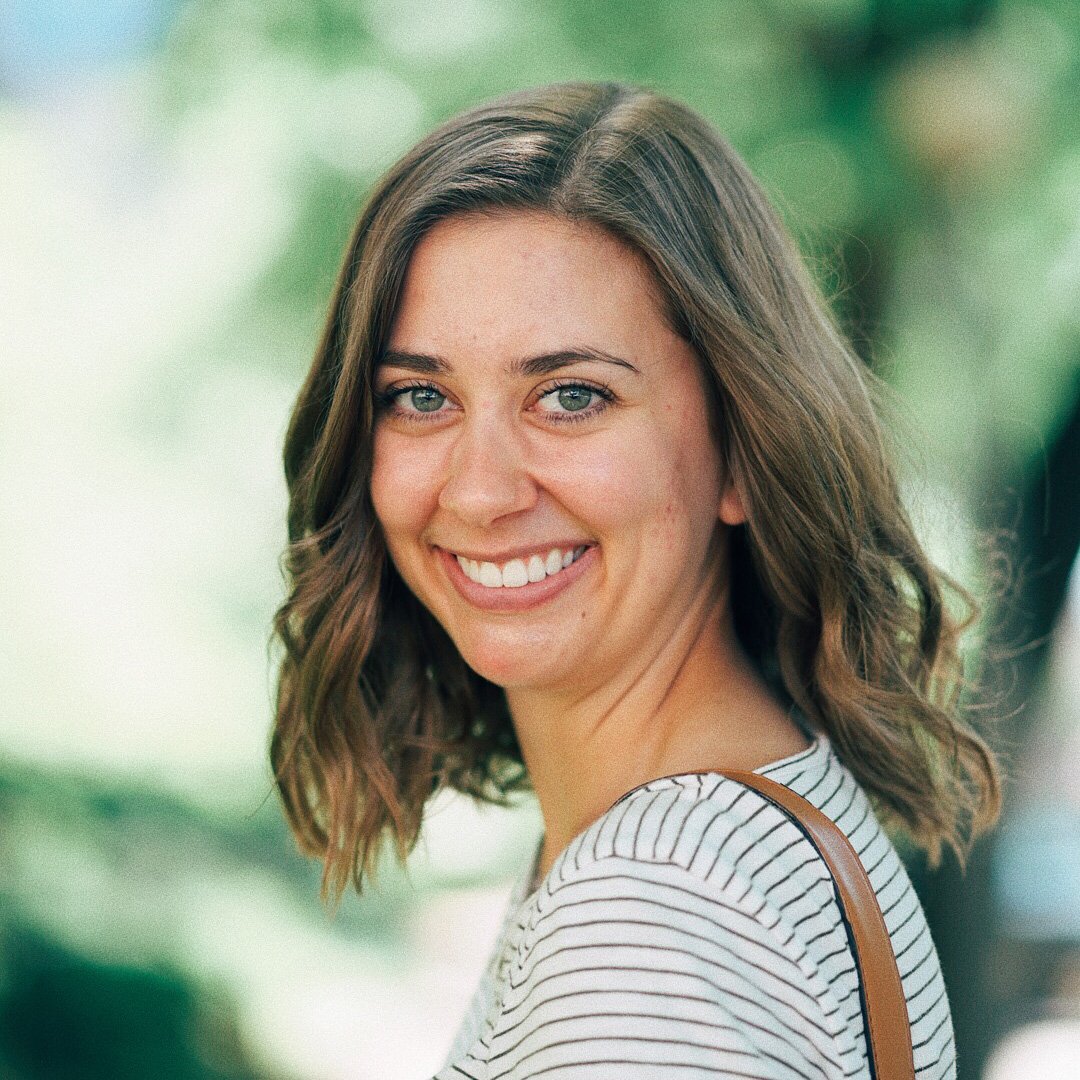 Hannah is a digital marketing specialist at Equip Ministry Resources. She currently lives in the Mitten State, but previously called St. Louis home when she was a copywriter at Concordia Publishing House. On most days, you'll find Hannah cooking new vegan recipes, running really slowly, and laughing far too loudly.