Proverbs 31:10–31 touches on many themes as it describes the faithful woman and her ways. One of these themes is female mentorship in the faith. The woman of Proverbs 31 "opens her mouth with wisdom" and teaches the gracious ways of Yahweh to her household (Proverbs 31:26).
Well, my mom did that for me! She is a wonderful example of Christ in action through His baptized children. She's also a retired teacher, and an avid Bible study lover. After years of raising me in the faith (and a few of having to force me to go to church), in a strange twist of life, she's using my Bible studies with a group of her friends. She has lead my Ruth: More Than a Love Story study, and now she and her friends are going through my newest Bible study, Demystifying the Proverbs 31 Woman. So here are a few tips for leading my study as gleaned from . . . my mom!
Know What You're Getting Into
The ladies in my mom's Bible study group like to dig deeply, but they also like to know where they're going. In this Bible study, you'll dig deeply and build to an understanding of the three ways of viewing the Proverbs 31 Woman: as a portrait of Wisdom, which is Christ; as a portrait of the Church; and as a portrait of who all believers are in Christ. First, you'll dig into considerations like the history, type of literature, and structure of the book of Proverbs. Then, you'll take a very close look at each verse, as well as the structure of the poem itself. After that, the book takes you through several chapters where you compare the hymn to the Proverbs 31 woman to other key Scriptural texts, such as Ruth, Song of Songs, and Psalms 111 and 112. All of these chapters work to show you not only how Proverbs 31:10–31 points us to Christ, but also how to study the Bible, so that you can apply the skills you learn through the study to other texts. Help your group prepare for this in-depth study by giving them a brief overview of where they're going and how they'll get there.
Consider a Quick Introduction to Proverbs First
Since my mom was heading out on a cruise to Australia shortly after her group finished their previous study (how adventurous is my mom?), there were going to be about three weeks before they could begin on the book itself. So, they used those three weeks to cover Proverbs 1–9. They did chapters 1–3, then 3–6, and finally 7–9. The ladies took turns doing a little extra research, and they spent the time to look closely at those chapters and some key elements: the call of wisdom, wisdom's description of herself, the contrast between Lady Wisdom and Dame Folly, and the instruction aspect of father to son. If you are in an interim period between studies where you need just a little something to tide you over, or if you have the time to tack it on to the beginning, consider taking 1-3 weeks to look closely at Proverbs 1–9.
Resources:
Use the Key Terms and Concepts as Extra Study Fodder
Each chapter of the book begins with a list of Key Terms and concepts that coincide with the content of that chapter. They range from definitions of Hebrew words to explanations of literary devices in Scripture. One thing that my mom's group has done is assign a few people one or two of the terms before the first meeting (or the second). They go through the key terms and concepts more in depth before diving into the book. Each person who is willing researches a term or two more in depth, finds other examples in Scripture, and then "presents" what they learned to their groupmates. You could do this right at the beginning, perhaps after reading the introductory chapter. Alternatively, you could look at the terms for the following week's chapter at the end of each meeting.
Use the Sidebars and Excurses to Launch Discussions
In each chapter, you will find sidebars with little tidbits of extra information in them, and in some chapters you will find longer sections called excurses that go a bit more in depth into a concept or idea that arises from the main discussion. My mom's group is finding that some of these really spark the interest of the participants and make them want to learn more. For example, they really found the excursus on household economy, along with the discussion of the ability to buy and sell land in chapter 2 interesting. This sparked further investigation into their own assumptions as brought about by modern ways of thinking, as well as other scriptural texts that describe women with means supporting Jesus' ministry or using their skills to support their fellow believers. Identify ideas or information that you think might be of further interest to your group and explore that a bit more together. Another example of a topic that coincides heavily with themes that arise in Proverbs 31 is that of vocation. Looking more closely at vocation could also extend some of your discussion.
Resources:
See if your church library has a book about ancient near Eastern cultures and people groups and their history.
Luther's Small Catechism, especially the Table of Duties
Eat While You Meet
Because what's better than an excuse for a fun tea-time get-together or an appetizer spread? Go for the tea, scones, mixed berries, and mini-quiches, or cheese and crackers with wine—or whatever your group wants to do! It makes things even more fun! And if you're ever in Pittsburgh, you might want to drop in on my mom's group for the fun! I promise you'll learn a lot from her; I sure did!

Happy reading!
---
Read a free preview of Elizabeth's study by filling out the form below!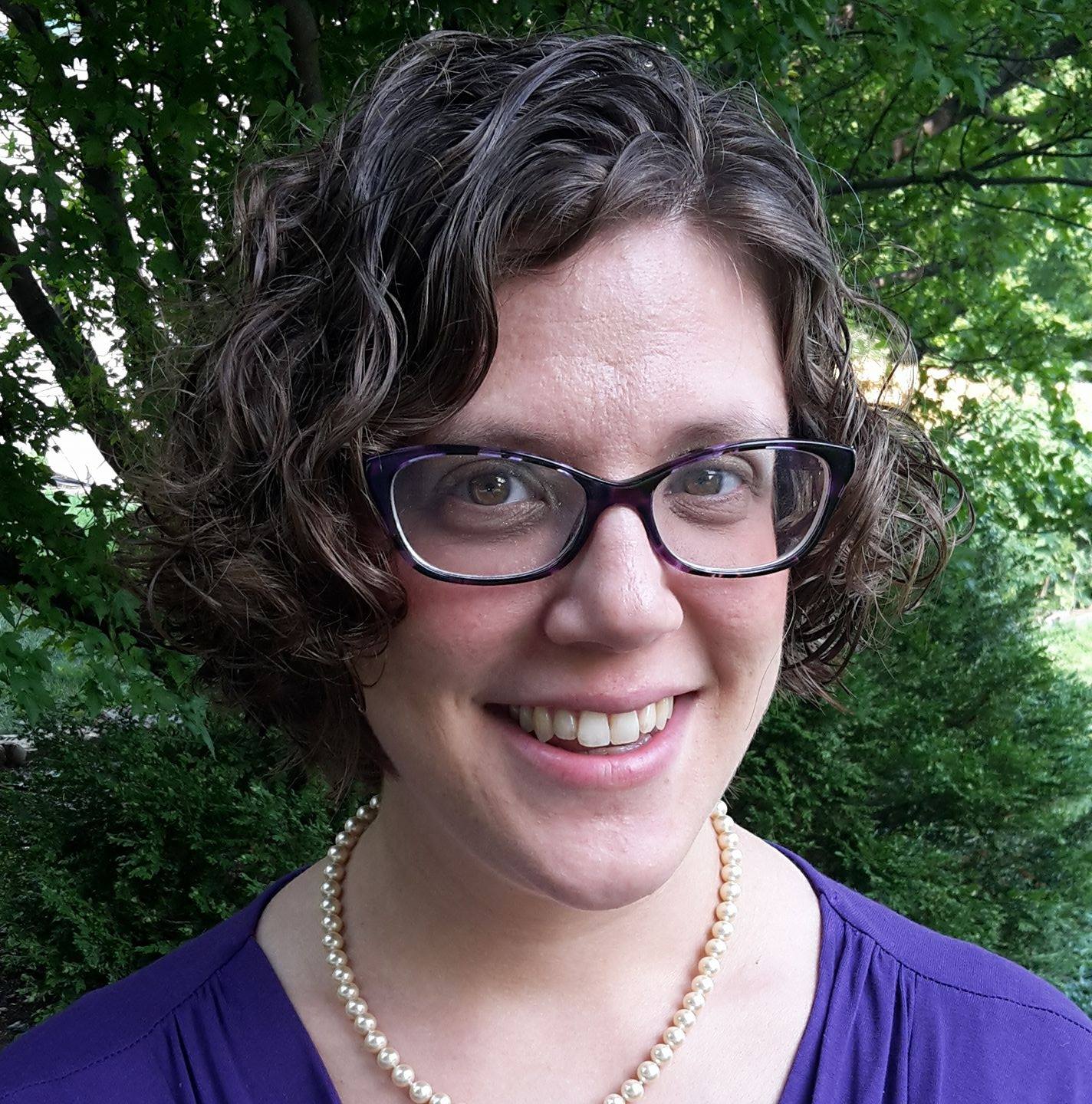 Wife, mother, deaconess, and missionary are just a few of Elizabeth's vocations. Her present call has brought these vocations together allowing Elizabeth to use her gifts as a writer and communicator for the church, while keeping her faith and family as the top priority. A graduate of the University of Iowa and Concordia Seminary, St. Louis, Elizabeth, her husband, and four children live in Houston, TX where her husband serves as a pastor.