A Styrofoam wig head. . . . a wastebasket. . . . a sound machine turned to the thunder setting. . . . Chicken Little. . . . what do these have in common?
They're all props used in recent weeks to help little ones focus during the children's message in the worship service. But never fear—the point is not the props, it's the message they convey.
One thing I loved on my first visit to our church was the fact that kids were part of the service and the pastor prepared a message just for them. Those moments devoted to the kids told me that children were valued and that the congregation was serious about investing in the spiritual lives of even the youngest members. When I eventually was asked to present messages myself, I was delighted!
A former pastor once told me that he spent more time preparing a message for kids than for adults. I'm not surprised. It can take a long time to prayerfully distill the given sermon topic or Scripture down to a clear teaching that can be understood by children. That's why the "4 Ps of Lesson Preparation" also apply to planning children's messages.
Pray—Early in the week, prayerfully read the Biblical text in its context. Ask God what He first wants to root more deeply into your own heart. Patiently listen. Then ask what He wants you to share with the children. Pray for clarity as you narrow down one truth the children need to grasp. Pray throughout the remaining "3 Ps" as well—believe me, the evil one will look for ways to deter you.
Plan—Everything needs to support one Biblical truth. This is easier said than done! It's tough to eliminate a great idea that doesn't quite hit the target. Make sure your message is age appropriate, concrete and brief. Picture the children to whom you'll speak. Brainstorm how you can use an object, the children themselves, their senses, or group interaction to help them focus and to illustrate your point. Include the following elements: one Biblical truth, the message itself with visuals, a Gospel statement, a personal challenge, and prayer. Some messages may lend themselves to giving something tangible to the children as a follow-up.
Practice—Don't "wing it"! The hearts of children are worth every moment you spend on your knees practicing. Run through your notes until you at least have the main points memorized. Use notes during the message itself if you wish, but don't read a script. Keep your focus on the children.
Present—Pray that God keeps your motives pure as you speak. Sharing God's Word is an extraordinary opportunity as your words flow out of God's fixing the message to your own life and then as you offer life-giving words to the children (and adults in the pews!).
If your church doesn't offer children's messages, this may be the time to introduce the idea to your pastor. Talk with him about where a message could best fit in the worship service (ours comes after the creed or the Gospel reading). Discuss how he would invite the children to come forward and where they could sit. Determine whether parents would be asked to accompany young children (please, yes!). Suggest that background music be played as children come forward.
Have fun! Work hard! What a blessing to dig into the Word, to find truths needed in one's own life, and to be pressed into expressing faith concepts in words clear enough for a child to understand.
Yesterday, on our way to school, I knew my grandsons had taken Sunday's message on Philippians 4:8 to heart. I heard them talking in the back seat, quizzing each other whether certain phrases reflected Jesus and should enter our minds or whether they were "garbage words" and needed to go into the trash. Thank you, God, for the impact of children's messages!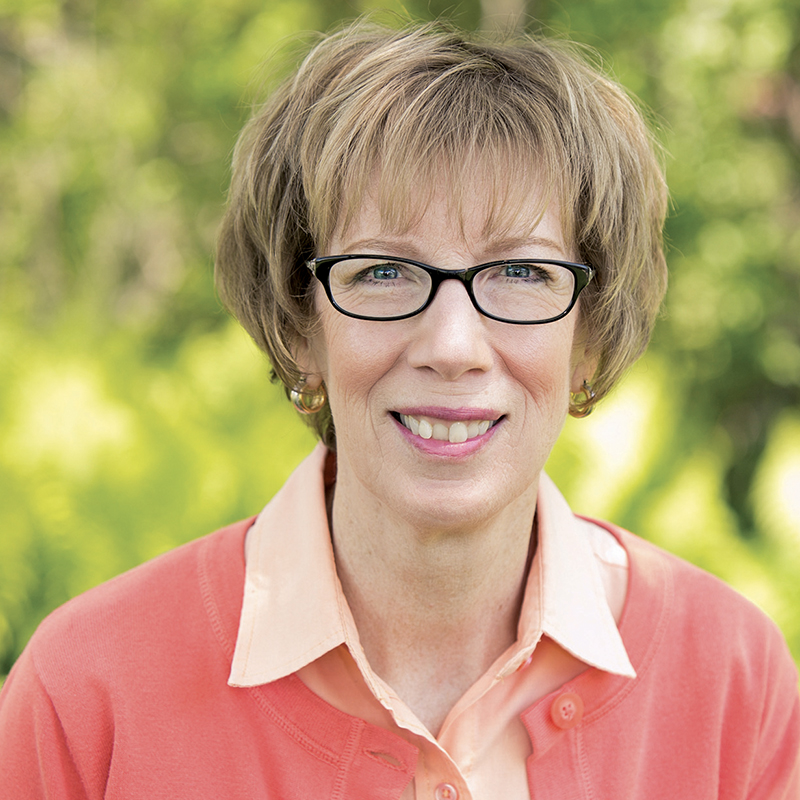 Cynthia Brown is the Director of Christian Education at St. Augustine Lutheran Church in Troy, Michigan. She also serves as an adjunct professor of family life at Concordia University Ann Arbor.