Happy 501st anniversary of the Reformation! I know, I know, it's not quite as exciting as 500 years. . . but you can still celebrate nonetheless! We've been recognizing Martin Luther's nailing of the Ninety-five Theses for half a millennium, so let's keep up the tradition.
Maybe your Reformation celebration is a little more subdued this year, but if you're still looking for fast, creative ways to celebrate at home, church, and school, look no further!
Bonus: most of these can be done today AKA at the last minute for the family or church worker who suddenly realized they need to do a Reformation activity in less than an hour. . . J
Get Festive
If you have children, they're probably working through a very large bag of Halloween candy . . . and maybe you're helping a child or sibling! While you're eating your malted milk balls, take a few minutes to reflect on the importance of Reformation Day.
The Ninety-five Theses were the impetus of the Reformation, but 95 is a big number and theses is a big word! Kids might not understand what exactly that means. Create a paper chain with 95 links, and talk simply about the general concepts of what Martin Luther brought up in his theses (calling them statements instead can be helpful too).
Listen to the CPH Reformation Day playlist as a family. Even if you don't like singing, you can pick your favorite songs, look up the lyrics, and talk about what the words mean.
If you're looking for more creative ways to talk with your kids about the Reformation, we have free printable activities for you!
Get Creative
If your family is looking to brighten up your indoors as winter slowly arrives, consider creating a small Luther's Rose Garden! You can use fake or real plants, depending on what's available at your local greenhouses. You can find some flower and plant ideas to use here, where you'll also find an idea for a Lego® project that is perfect for those chilly nights you have to stay inside!
And, if you're looking for more easy activities that you can do in a jiff—in case you forgot it was also Reformation Day in the midst of trying to find a Halloween costume—here are a few printable and downloadable activities.
Use the coloring pages of Luther's morning and evening prayers to talk about prayer, and then hang them up in your child's room or the family bathroom to see and pray over every morning and evening! This is a great way to start a routine of praying together as a family every day.
Get Theological
More people took part in the Reformation than just Martin Luther. Head to the "Faces of the Reformation" website to learn more about other people who helped change the world and share the Gospel. Pick your favorite character—or who has the best facial hair!
And then, if you're interested in learning more about a few of the major players, download the eBook biographies of these Reformation leaders to get an in-depth history of their lives.
Frederick the Wise
Learn about the brave elector of Saxony who risked his realm to protect Martin Luther and the developing reforms of the Church.
John Frederick the Magnanimous
In addition to covering this elector of Saxony's life and the political issues he faced, this biography also provides useful background for the study of Luther's later years.
Philipp of Hesse (preorder today and get it in November!)
During Philipp's forty-nine-year reign, he proved a divisive leader—but he played a key role in uniting the Reformation movement and allowing it to grow.
Get Lost in a Good Book
Use today as a starting point to reform your daily routine! Instead of binging another three episodes of your favorite TV show, get into the habit of reading a book that will deepen your faith every day! These Reformation-themed books are a great way to start—and you can download A Flame in the Dark and Defending Luther's Reformation immediately on your Kindle or iBooks!
A novel set against the backdrop of the Reformation, showing how the reverberations of this religious reform echoed throughout the world and in the lives of ordinary people.
The adventurous story of the two fiery individuals who were at the heart of the Reformation—told for the first time in graphic novel style.
A richly illustrated and engagingly written overview of this change and renewal in the Christian Church. Helps the reader sort through the complex chain of events that shook both church and state to their very foundations.
Addresses the controversial views of Luther, and equips readers to defend the existence of Lutheranism as a confession, dealing with both the successes and failures of the Lutheran Reformation.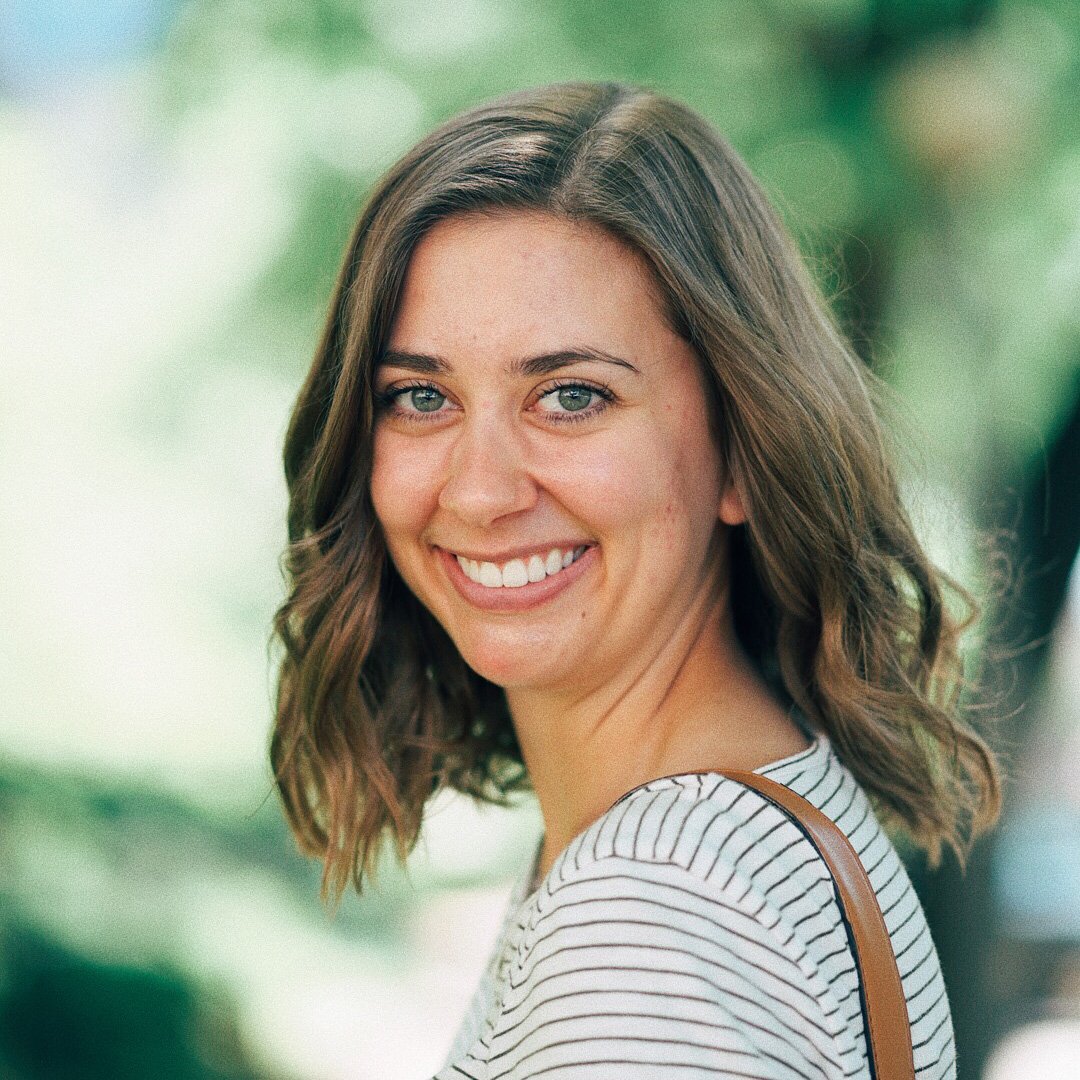 Hannah is a digital marketing specialist at Equip Ministry Resources. She currently lives in the Mitten State, but previously called St. Louis home when she was a copywriter at Concordia Publishing House. On most days, you'll find Hannah cooking new vegan recipes, running really slowly, and laughing far too loudly.