Your growing children are moldable—in the process of being gently shaped into the people the Lord created them to be—and you are blessed with a primary role in that molding process, with God's guidance and strength to back you. According to a recent article on WebMD, mothers are the earliest and often most influential role models for growing children. (Yes, your influence can be even greater than that of social media, peers, or teachers.) When you tell your kids in meaningful and specific ways how valuable and special they are, you'll see them walk with a spring in their step. When you treat them like the treasured sons and daughters of the heavenly Father that they are, you'll see them glow from the inside out!
Your influence upon your impressionable sons and daughters touches every aspect of their lives, and at the heart of every part is their identity and purpose in Christ. Keep this truth always before you as you train up your children (Proverbs 22:6) to be reverent, respectful, and obedient.
You have the privilege of modeling good choices as they see who and what influences you.
You have unique opportunities to teach character traits and strengths as you educate your children in so many ways and as you equip and prepare them for the future known only by God.
You get to share the same grace with your children that you receive freely from the One who forgives you when you've failed to be the role model you aspire to be.
As they grow physically, you can influence them toward good food choices and healthy lifestyles as you teach them to honor their Creator by caring for the bodies He designed for each of them. "In Him we live and move and have our being" (Acts 17:28). My daughter recently told me that I probably contributed to her "major sweet tooth," as she calls it, since I crave chocolate constantly. But she also gratefully acknowledged that her father and I tried to be health-conscious for our benefit and for hers, teaching her what constitutes good nutrition, the short- and long-term benefits of eating well, and how poor food choices have a negative impact physically and beyond. While our example has been far from perfect, we've sought to model active lifestyles and encouraged her to participate in healthy activities, regular exercise, and fun events that we have taken part in together.
As they grow socially, you can encourage healthy friendships by modeling your own and by guiding them toward the same, beginning with the positive, Christian influence of your chosen family friends. A mother of three small children shared with me, "We encourage play dates with families who have the same values and morals that we do." One family's genuine and passionate faith in God is quite contagious and can be easily caught by another. The impact of other families upon ours was enormous during our children's formative years. Those families' choices and actions spoke volumes to my family, greatly influencing my children's conduct, their choice of friends, and their actions to this day. "Even a child makes himself known by his acts, by whether his conduct is pure and upright" (Proverbs 20:11).
As they grow intellectually, you can teach and model a good work ethic, establishing priority and balance for homework, rest, reading, and other opportunities that will best stimulate their minds for growth. You can be an advocate in their education, partnering with teachers, who may also have a huge hand in building strong, honest ethics. Teach your little ones to respect earthly authority, beginning at home under the authority of you and your husband. "Children, obey your parents in the Lord, for this is right" (Ephesians 6:1). This will serve them well for the rest of their lives where all authority is concerned, throughout the seasons of their education, well into their years in the working world, and ultimately as they recognize God to be the final and highest authority in all seasons and aspects of life.
Above all, as they grow spiritually, you can raise them to revere the Lord and worship Him. Christ is the cornerstone (Ephesians 2:20), the foundation, the very author and founder of your children's faith (Hebrews 12:2). Building upon the rock of Christ (1 Corinthians 10:4) as a family, you give your precious children the grounding beneath their feet so that they may stand strong, by the power of the Holy Spirit, as you walk in faith together and impart your influence upon them. Through you, Mom, the heavenly Father imparts His wisdom as He guides you continually to His Word of truth and as you pass it on to your growing children. When you are passionate about your relationship with Christ, there's a good chance they will be too, by the grace of God!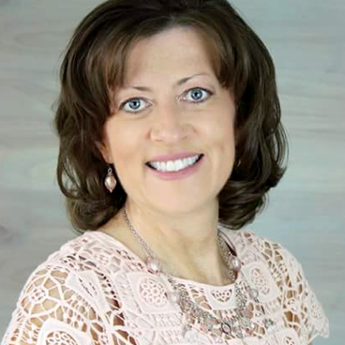 Deb is an author, speaker, and youth ministry volunteer at Peace Lutheran Church in Columbus, Nebraska, where her husband, Cory, serves as pastor.