"Will this parenting thing ever get easier? It just has to get easier!" I cried to a dear mentor and friend when my children were very small. The words came tumbling from my mouth following several sleepless nights, when I wondered if I would ever accomplish more than cleaning up messes, folding laundry, and feeding little mouths. My friend's tender response was, "Oh, Deb, parenting doesn't get easier; the difficulty is just different." She had loved every minute of her children's youth, but she also recognized the realities and the difficulties that were a part of each age and stage.
Don't be tempted to wish away the days, even the difficult ones. It's in the difficult days that we often learn the most. And what about the current schedule, activities, and commitments with your children that you may take for granted? Stop to notice and cherish the little things.
Today will never come again.
She will never be this age again.
He will continue to change, maturing physically, emotionally, and spiritually, sometimes seemingly in the blink of an eye.
Consider how a young child lives in the moment, enjoying it for what it is, and emulate that attitude. Resist the urge to say, "Mommyhood will be so much easier when [fill in the blank] is over!" (You might fill it in with anything from potty training to driver's education, from packing the diaper bag for them to packing boxes with them as they leave for college or a career.)
Delight in each day with your children! Enjoy the present, and savor every season of parenting!
Don't wait for the weekend or holiday to spend a little one-on-one time with each of your children. Even a brief while in the evenings is significant. Here are some suggestions to help you do that:
Create fun moments together by doing something you both enjoy, like baking or yard work.
Spread out a blanket for a picnic in the middle of the living room or the backyard.
Trade back scratches while telling stories.
Go on a simple outing (even running errands) but treat it as an adventure.
Read a mom-and-daughter or mom-and-son devotion, and receive the blessing and guidance provided through that nugget of God's truth for both of you.
Pray for and with your child as you tuck him or her into bed. What better way to drift off to sleep than in the arms of Jesus?
Live each day as though it is the last opportunity you have to impact your growing child's world for Christ, by His grace: "This is the day that the LORD has made; let us rejoice and be glad in it" (Psalm 118:24).
Adapted from Raising Godly Girls (CPH, 2015).
Download a free excerpt: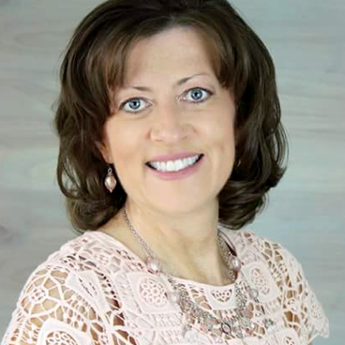 Deb is an author, speaker, and youth ministry volunteer at Peace Lutheran Church in Columbus, Nebraska, where her husband, Cory, serves as pastor.