As a student, I hated writing in pencil. I know, that sounds bizarre, but for some reason I just hated the way it felt. So I always jumped at the opportunity to write in pen or marker any chance that I had. As a teacher, I'm still exactly the same. Pen is my go-to choice, and the lead in my pencils on my desk could last an entire year because of how little I choose to use pencils.
Last week, our class schedule was crazy. Standardized tests, half-days, and other special events destroyed any semblance of a routine that we could have had. Classes were shifted, cancelled, and shortened, meaning that I, as the teacher, had to be flexible.
And I found myself wishing I had written those lesson plans in pencil.
The lessons that I had written in pen were scratched out, messily rewritten in a tiny space, or cancelled altogether. My lesson planner that I had been meticulously keeping was a hot mess, and I was freaking out inside, wishing I had just used the pencil instead.
The more I thought about it, the more I realized my planner was just like my life: messy.
When I take a step back and look at my life, I see the mess, the sin, the hurt, and all the ugly stuff. I see the flaws and imperfections that are so deeply a part of my humanity. I see the scratched-out and messily rewritten plans. I see the plans that I've made that have so miserably failed.
And then I start to wonder if God can even use me, a sinner. I begin to doubt the power of my big God to use someone as small and sinful and messy as me. I start to think that there's no way I could bring glory to His name. When people see me, they will see only my mistakes and failed plans.
During these times, I forget that our God is bigger than our mess. I forget that He is greater than the sum of our screwed-up, messy plan book. His plans far surpass any of my measly plans that I could make for myself.
Following is not always an easy task. Recently, my prayer has been one very similar to David's. In Psalm 25, David writes:
"Make me to know Your ways, O LORD; teach me Your paths. Lead me in Your truth and teach me, for You are the God of my salvation; for You I wait all the day long."

Psalm 25:4–5 (ESV)
You see, the Lord promises to walk with us and lead us.
Is it easy to just put the pen down, stop making our own plans, and start following our Lord's plans? Definitely not. But is it worth it? Absolutely.
One lesson I've been learning the past several months is that when I write in pen, whether it's in my lesson planner or in my life, it never turns out well. Rather, when I choose the pencil and let God have control over writing my story, it seems to turn out much better.
I want to share one of my favorite quotes from Jill Briscoe, an author, editor, and speaker. She so beautifully sums up what it looks like to live a life of listening to our sweet Jesus and His plans for our life.
"Go where you're sent. Stay where you're put. Give what you've got until you're done."
Following my sweet Jesus,
Hannah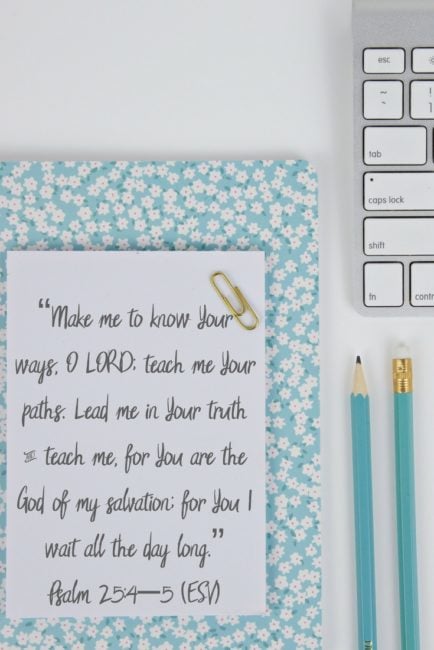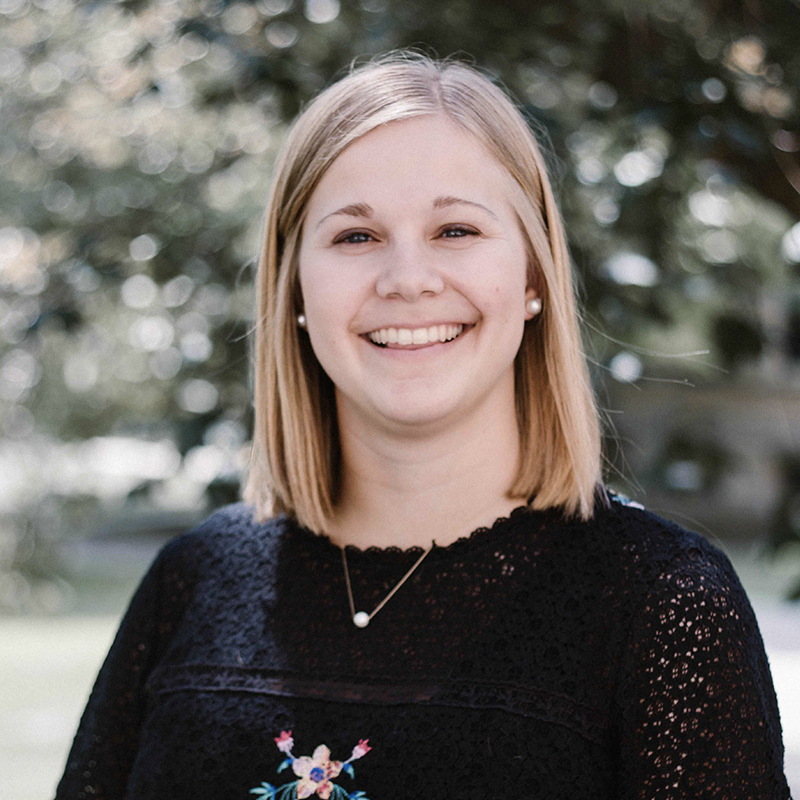 Hannah is currently a teacher at Zion Lutheran in Illinois. She is a recent graduate of Concordia University Chicago. When she's not in the classroom or writing, you can find her in her hammock, playing guitar, or reading a good book.