What I saw brought a smile to my face and joy to my heart.
Months ago, I put my childhood tin dollhouse next to our bed as a reminder to find someone to repair those broken little tabs that were supposed to hold it together. Did I mention that was months ago?
Back to the present. My grandsons and I had been horsing around in the bedroom, and that night I saw it. Written in the dust on the dollhouse roof were the words "I love God." I stopped in my tracks.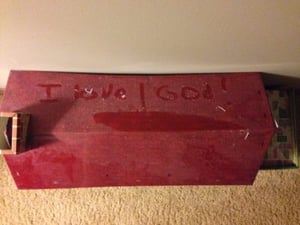 It had been a hard summer. Long hours babysitting the boys. Helping them deal with more ups and downs of life with divorced parents. Working with our sons to open up a bookstore in a neighboring town. Trying to get some new initiatives off the ground at church. There was little time—or energy—left for household chores like dusting.
But those three little words "I love God" put everything in perspective.
I love a neat house. But some things are more important.
I love spending hours thinking and planning how our church can more effectively reach out with the Gospel. But right now, I must prioritize living the Gospel with my family.
I love making sure the card rack at the bookstore is stocked with cards people want to buy. But not at the expense of time talking, listening, and playing with our grandsons.
Thank you, boys, for once again teaching me to put first things first. Thank you for teaching me that time spent loving you is time spent loving God.
"And calling to Him a child, He put him in the midst of them and said, 'Truly, I say to you, unless you turn and become like children, you will never enter the kingdom of heaven. Whoever humbles himself like this child is the greatest in the kingdom of heaven. Whoever receives one such child in My name receives Me' " (Matthew 18:2–5).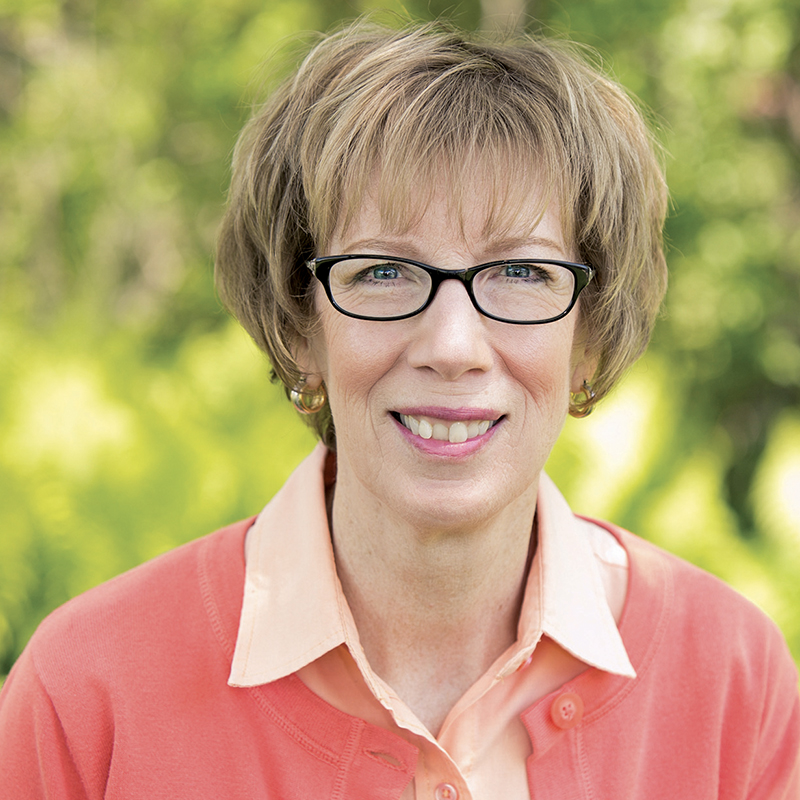 Cynthia Brown is the Director of Christian Education at St. Augustine Lutheran Church in Troy, Michigan. She also serves as an adjunct professor of family life at Concordia University Ann Arbor.