Sometimes in life, you'll happen upon a thought---either your own or someone else's---and that thought changes everything. This happened to me recently, and in the most unlikely of places. I was reading my very first graphic novel, titled The Invention of Hugo Cabret by Brian Selznick. The story follows a boy who has been orphaned and left alone to care for the clocks in a Paris train station. This story may sound familiar to you as a movie based on this book came out in 2011. The boy eventually makes a friend, and he takes her to look out on the city from the highest clock. While up there, Hugo says, "Sometimes I come up here at night, even when I'm not fixing the clocks, just to look at the city. I like to imagine that the world is one big machine. You know, machines never have any extra parts. They have the exact number and type of parts they need. So I figure if the entire world is a big machine, I have to be here for some reason. And that means you have to be here for some reason, too."
I read this book as summer came to a close, and the school year was quickly approaching. During this time, I found myself fighting a familiar battle with insecurity. In my life, insecurity likes to sneak up on me in moments of transition or major changes: getting married, buying a house, having a baby, moving from Michigan to St. Louis. All of these moments brought me head-to-head with insecurity. But this time, the cause was much simpler. It was simply the start of the new school year. Now, I am not a student. We moved from Michigan to St. Louis so my husband could attend Concordia Seminary, and that move happened over a year ago now. With this in mind, my battle with insecurity seemed juvenile and silly at best. I even found myself saying, "Get over this! You are not in middle school anymore." But insecurity knows no age or station. Insecurity finds us all.
The reality is that I didn't know what this year would look like or where exactly I would fit on this campus in the 2016 school year. The thing about insecurity, as it says right in the word itself, is that it draws us inward, causing us to look at ourselves, our lives, our problems. That was where I was living until Hugo's words reminded me of the truths I already knew.
In moments of insecurity, I have found solace in the Word of God, that "the peace of God, which surpasses all understanding," is found in Christ (Philippians 4:7). I have rested in the words of the psalmist: "For You formed my inward parts; You knitted me together in my mother's womb" (Psalm 139:13). Even after we packed up the moving truck and headed to St. Louis, leaving everything we knew behind, I felt peace. I felt secure. I knew we were headed to the place God wanted all of us to be, not just Sam. Yet here I was at the start of our second year at the seminary, and I let insecurity shake me up again.
As my gaze shifted from my own insecurity to Scripture and then to the last sentence of Hugo's statement, I began to look around the seminary, and I started to see what Hugo was talking about. I saw our community as having "the exact number and type of parts" the seminary needs right now. God knew what He was doing. He is not in the business of making mistakes. He placed you and me exactly where He wants us for the benefit of His kingdom. I pray insecurity hasn't bested you as the school year begins, but if it has, take heart because you are here for a reason and so are the people around you. So as you gaze at your classroom, sanctuary, or office, or as you watch your children walk off to school in the morning, may you hear a slight "ticktock," reminding you of the many machines and communities God has called you to be a part of this year. And may you rest assured knowing He has placed you in your vocation and church and neighborhood for a reason. And in the same breath, may you also remember that He has placed every student, every teacher, every neighbor, and every co-worker where He wanted them to be as well. That truth is something we can find peace in.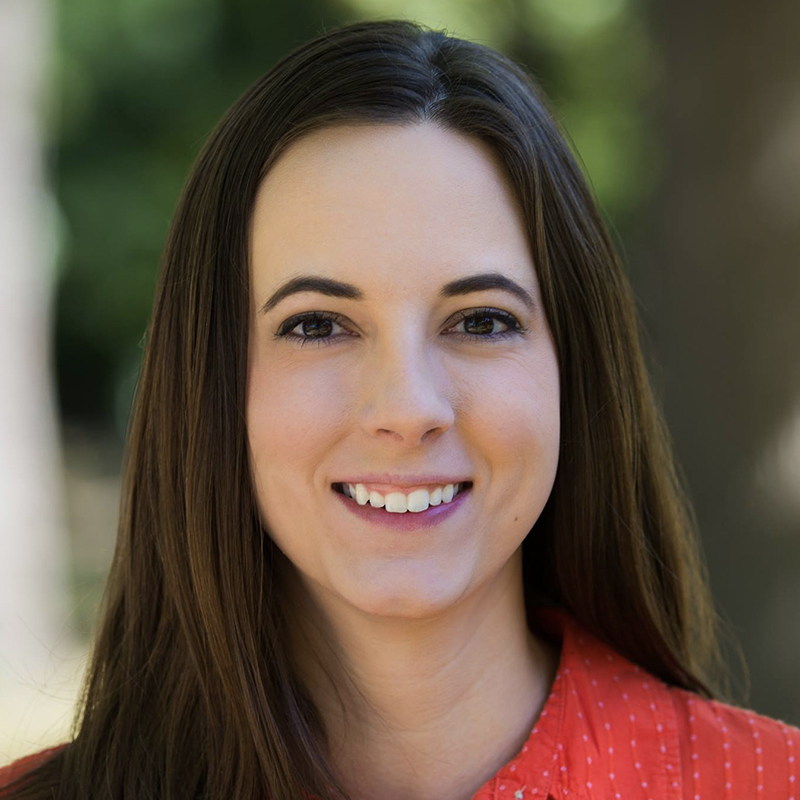 Kelsey Fink is wife to Sam Fink and mom to Emmylou, age 3, and Eli, age 1. She and her family currently reside in St. Louis, MO, where Sam is attending Concordia Seminary. When she is not chasing one child or the other, Kelsey reads, writes, and sews. You can find more of her musings at thesemfinks.blogspot.com.