It's nine months to go before a National Youth Gathering—do you know what youth leaders throughout the LCMS are up to right now?
Before the first participants arrive in Minneapolis for Real. Present. God., (July 11-15, 2019) there is a whirlwind of parent meetings and youth meetings, getting commitment forms signed and registration forms filled out, entering that registration information into the Gathering website, securing financial deposits, lining up fundraisers, keeping an eye on cheap airline fares, writing up behavior covenants, and a thousand other details that make this once-every-three-years event happen for the youth in their congregations.
If your congregation is like the majority in my area of the country, you're relying on volunteer leaders to coordinate all of these details. In fact, according to the Gathering Office, more than 80 percent of adult leaders at the Gathering are volunteers.
Many of those volunteers—maybe you're one of them!—are leading a group to the NYG for their very first time. If you're feeling overwhelmed, or just don't know where to begin, here are a few ideas to help get you started!
Get to know the NYG website.
In addition to registration and program information, the Gathering website (www.lcmsgathering.com) has a wealth of resources for the intrepid youth leader wondering where to begin. You can find sample planning timelines, fundraising ideas, ways to connect with parents, pre-Gathering Bible studies, and more!
Get to know your District Coordinator.
The Gathering website has contact information for a local coordinator in your district (http://lcmsgathering.com/district-coordinators/). These liaisons between the Gathering Office and the Districts can be an invaluable resource when it comes to questions about registration, travel, recruiting additional adult leaders, and other key questions.
Reach out to other congregations in your area.
Maybe your congregation only has one or two eligible youth. Maybe your own kid is the only one interested in attending the NYG. Whatever the case, small congregations still can help their youth experience the Gathering!
If you don't know the other local youth leaders already, ask your pastor to help connect you with them. Host a meet-up at a central location to gauge interest, then start making plans for joint housing, travel, and maybe even shared adult leaders. Working together with another congregation will ease the burden for all the leaders involved, and it will help get kids connected to other Gathering participants before they even arrive in Minneapolis. District coordinators can be a great help in this area, too! They know the congregations that have sent groups in the past, and can connect you with their adult leaders.
Maybe your congregation is blessed with a called DCE or other full-time youth worker. Be sure to reach out to circuit congregations and offer your help—not with the goal of increasing the size and status of your own youth group, rather that more kids might simply experience the Gathering and then return home to their own congregations, encouraged to keep growing in faith and remain connected to Christ through their local church.
Don't stress about the timeline.
The days of needing to overnight your congregation's registration packet and still not being guaranteed a chance to attend the Gathering are gone. While you still want to get your registration in as early as possible, to allow plenty of time for fundraising and other planning, you don't have to stress about having everything in on October 17 (the first day registrations can be postmarked).
Do you have some parents or youth still on the fence about attending? Keep talking and encouraging them to explore the possibility. Set a deadline that works for you and your planning needs, but don't increase the pressure unnecessarily.
Get the whole congregation involved.
The 2019 Gathering theme is Real. Present. God. The theme is grounded in Psalm 46, "God is our refuge and strength, a very present help in trouble . . . Be still, and know that I am God" (Psalm 46:1, 10)
A fun challenge for the youth participants and the congregation as a whole might be to read a psalm a day during the 150 days leading up to the Gathering. Beginning on Sunday, February 10, the Psalm-A-Day Challenge would conclude on Wednesday, July 10. Make up a simple checklist and have folks check off each psalm as it's read. Keep a running tally in the weekly bulletin or monthly newsletter to track how many people are reading the psalms each week. You could even have a small prize or gift for everyone who completes the challenge—perhaps a devotional book based on the Psalms.
You might even ask your pastor if a Sunday morning adult Bible study could be dedicated to the Psalms, in the months leading up to the Gathering. If you have a men's or women's ministry, they could do the same. Encourage the youth participants as they prepare for the Gathering, and model ongoing discipleship and the study of God's Word.
Finally, ask members of your congregation to pray for the youth and adults who will be attending the Gathering. Make up prayer cards with their names and encourage people to pray for the Holy Spirit to bless their participation. Include the Gathering and your congregation's participants in the weekly prayers during the months leading up to the event. Have your men's and women's groups write notes of encouragement to be given to the youth while they're at the Gathering. Help the youth experience the love of God who is real and really present in your congregation. Bring the Gathering theme to life—before, during, and after the Gathering itself.
I hope these ideas help you or a youth leader you know, as next summer's National Youth Gathering draws closer. God bless your preparations, and your participation!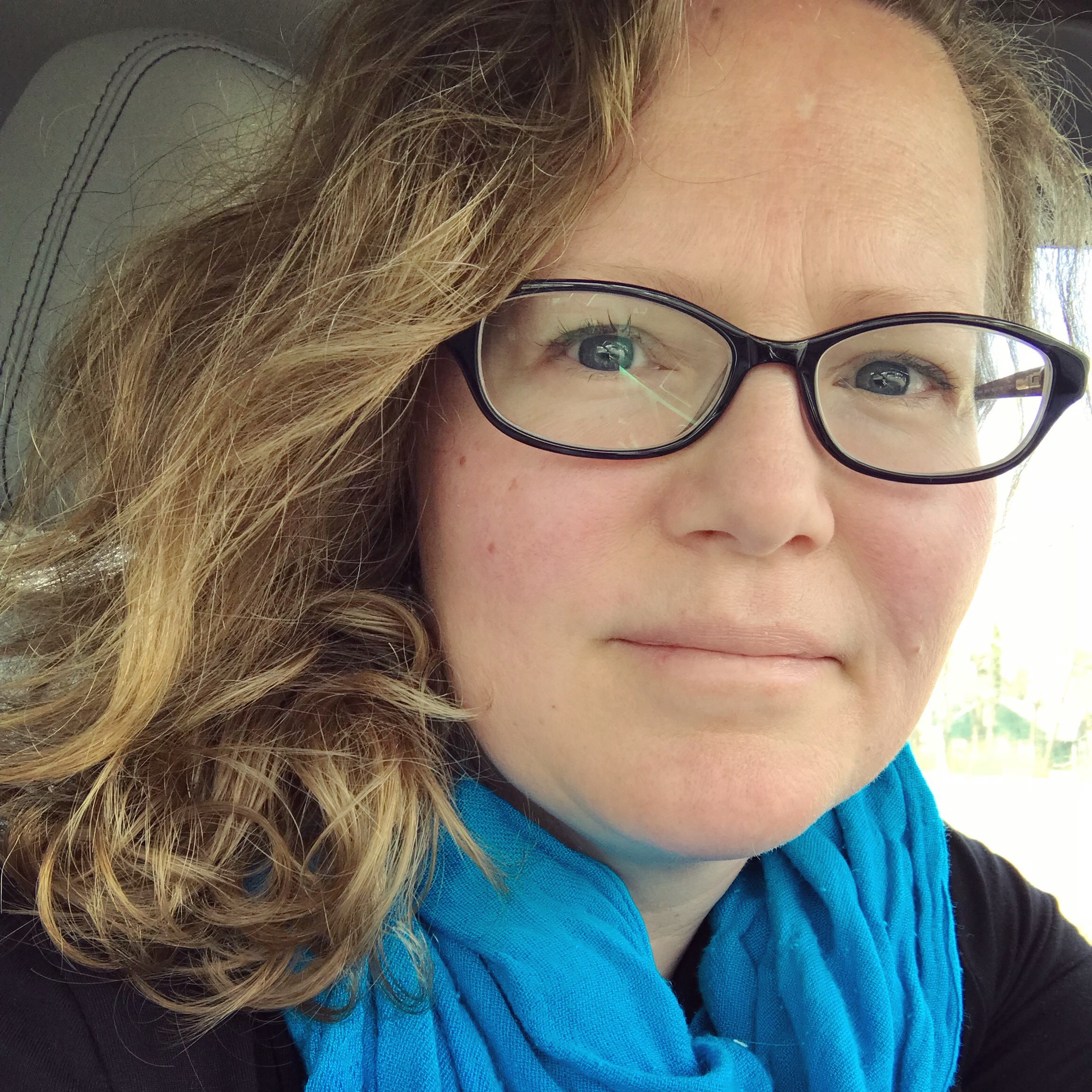 Caitlin is a director of Christian education with twenty years of experience in congregational and outdoor ministries. She is wife to a pastor and mom to three little boys. Caitlin enjoys gardening, home preserving, Jane Austen, and photography. Her life is powered by a lot of forgiveness and a lot of coffee.