When the second trimester of my pregnancy had just begun, I was home alone for the weekend as my husband was out of town for a work conference. As I worked around the house throughout the day, I was watching the Olympics. Because I was streaming the events from an app, I saw and heard the same three commercials all day. One of those commercials was for the Big Mac. The more I saw this commercial for the Big Mac, the more my craving for it grew. At lunchtime, I resisted and opted for a healthier meal option that I knew was more beneficial for my growing baby. By the time supper came around though, I didn't feel like cooking for just myself, so I resolved to get the Big Mac.
Since it was winter in North Dakota, I had to go start my car and wait for it to warm up. When it no longer protested the cold, I was on my way. When I reached those golden arches, I went to roll down my window to order. It was stuck. My car is very used to this kind of winter weather as it was born and raised North Dakotan. But at this particular moment, it refused to roll down. So I opened my door to the bitter cold and waited for the voice to ask for my order. When the gentleman's voice came through the speaker I first asked if he could hear me. Then I had to go into an explanation of how my window wouldn't roll down. After making it through that embarrassment, we got to the point in the conversation where he was asking for my drink order. I inquired about whether or not they had Caffeine Free Diet Coke. See, I knew my food choice wasn't a good one, but I could make up for it with my drink choice. The conversation continued something like this:
Man behind the speaker: Decaf?
Me: Yeah, decaf Diet Coke.
Man: So the Big Mac with decaf coffee.
Me: No, I'm wondering if you have Caffeine Free Diet Coke.
Man: Oh, yeah, we have Diet Coke.
Me: But do you have Caffeine Free Diet Coke?
Man: No, just regular.
Me: Okay, I'll just have water.
He clearly couldn't hear me very well, and I don't need to tell you that my window's incompetencies were making this convenient supper not so convenient to order. When I pulled ahead to pay and again to get the Big Mac, each time I had to embarrassingly explain how my window wouldn't roll down and the tenants and I had to awkwardly reach around the door to exchange payment and food.
As I pulled away from that awkward experience to head home to eat my Big Mac while watching gorgeous people figure skate, the analogy of this experience to sin was too obvious not to notice. Now, before you stop reading at the mention of that comment, just bear with me. I am in no way saying that eating fast food is a sin. That is not the point. Here's the analogy:
Many followers of Christ struggle with some kind of "pet sin." That sin that Satan uses to tempt us, we resist, and when weak, give in to. This happens in the same way that I thought about and resisted the Big Mac for the majority of the day, but then gave in to as the day was coming to a close.
Then, just like the way my window wouldn't work, the Lord gives us opportunities to bail out of that sinful behavior. When I couldn't get my window to roll down, I could have taken a moment to think about it, realize there were healthier options, and left the drive-through line. In the same way, the Lord gives us ways to walk away from the sin we're being tempted to commit. He gives these to us in the forms of Scriptures we've memorized, better options, and people who interfere.
We find reassurance of this promise in 1 Corinthians 10:13: "No temptation has overtaken you that is not common to man. God is faithful, and he will not let you be tempted beyond your ability, but with the temptation he will also provide the way of escape, that you may be able to endure it."
The sinful behaviors Satan tempts us to indulge in may not be as trivial as eating a Big Mac while pregnant. What is my Big Mac experience analogical of for you? What can you put in place of pulling up to the Golden Arches? What do you resist that Satan works so hard to lead you to? Do you reason your way into thinking that falling into the temptation isn't so bad the way I thought that not drinking caffeine would make my meal choice not so bad? And do you recognize the opportunities the Lord gives you to escape the temptation and find an alternative?
When humankind fell into sin, God knew we would need a way out. God knew that we wouldn't be able to do it on our own. It's the very reason He sent His son Jesus Christ as our Savior. So when we don't take God's provided way of escape from temptation, He's already got that covered for us as well.
1 John 2:1-2 is one of the many places we can go in Scripture to read this Gospel truth: "My little children, I am writing these things to you so that you may not sin. But if anyone does sin, we have an advocate with the Father, Jesus Christ the righteous. He is the propitiation for our sins, and not for ours only but also for the sins of the whole world."
The very Son of God advocates for us! The very Son of God stands in our place and vouches for us. Because we are sinful in nature, Christ was sent to take our place by dying on the cross and rising from the dead. When we fall into temptation, we repent and accept the free and full forgiveness offered to us. Then we take God up on that offer to "provide a way of escape" from our "pet sin." We can do this by searching the Scriptures for strength, by asking a brother or sister in Christ to hold us accountable, or by going to the communion rail to be fed Christ's body and blood to strengthen our faith.
Just an afterthought: the morning after I enjoyed my Big Mac meal, while I was driving to church, my curiosity got the best of me. When I pushed the button to roll down my car window, you'll never guess what happened . . .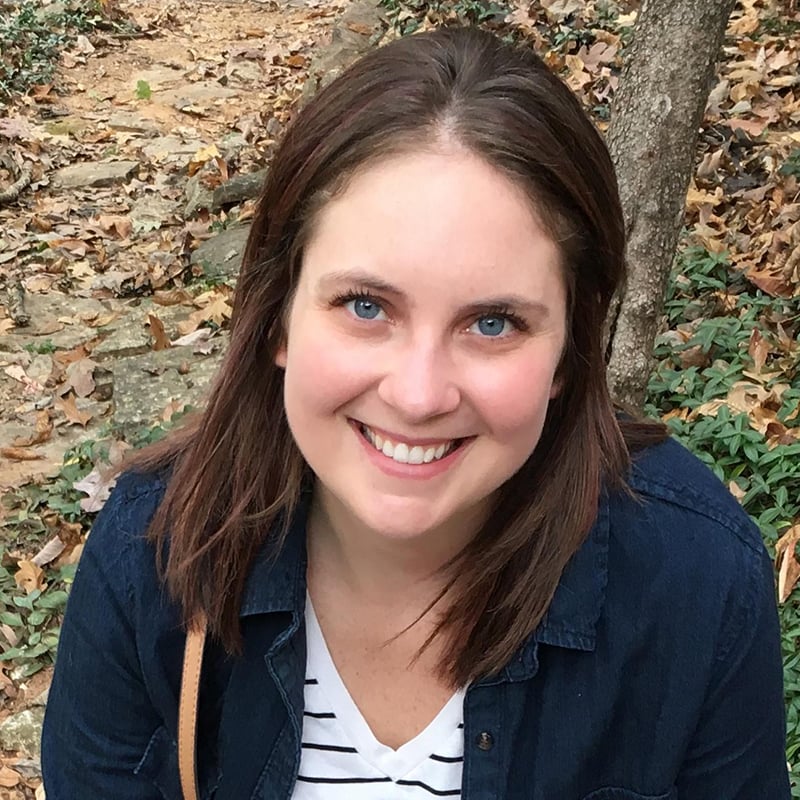 Rebekah lives with her husband, Tim in Dickinson, ND. She spends her time teaching 6th graders. When she's not in the classroom, she enjoys spending time with her family and dogs, playing violin, and reading.