For my entire life, as long as I can remember, I have wanted to be a teacher. I was the child who asked (maybe more like forced) my younger siblings to play school all summer with old textbooks we had lying around the house. I, of course, was the teacher and my siblings were the students. I would give them homework assignments, grade those assignments, discipline them for talking in class, and all the other types of things that teachers do.
Teaching was pretty much the only thing I wanted to do.
As I began my senior year of college, which was really only a semester due to graduating early, I was student teaching. I was so excited to finally be in the classroom after twenty-one years of waiting to do so. But as the beginning of the semester drew near, I began to see friends and older classmates who, rather than starting student teaching, were beginning their first semester of teaching in their own classrooms. To say I was jealous would be an understatement.
I remember saying to my mom, "It just isn't fair. I've waited my whole life to be teaching, and they get to do it before me." My mom, in her wisdom, gently reminded me not to wish away my year, that my time would come.
And she was right. It did come. In fact, it came a lot sooner than I thought it would. Having a December graduation date, the odds were not in my favor to get a job in January. However, the good Lord provided, and within a month I had been contacted, interviewed, extended a call, and moved into a new apartment so I could start teaching. What a whirlwind of a month it's been!
And after two weeks of teaching, I can say that I still like it as much as I did when I was a child "teaching" my siblings.
But you see, the one hiccup that I've faced is that this teaching thing isn't as easy as it appears to be. So far, it's meant extra hours at school spent grading and planning. It's meant before- and after-school supervision duty. It's meant staff meetings and emails to parents when students aren't behaving. It's meant decorating a classroom, reorganizing desks, learning student names, and quickly establishing routines. It's been a lot of hard work.
And besides all the "extras" outside of teaching, the teaching part isn't as easy as it seems either. Adjusting from student teaching with fifth graders and thirty-minute lessons to sixth, seventh, and eighth graders with forty-five minute lessons has meant lots of awkward ten-minute gaps in lessons. It's meant teaching a lesson once and then quickly adjusting it for the next class. It's meant constant erasing and adjusting in my lesson plan book.
It's been a lot of feeling a bit like an amateur trying to make it in the big leagues.
You see, sometimes because I've wanted to teach for my entire life, I feel like I'm a professional. I feel like I have it all under control. I feel like I'm invincible and nothing can touch me.
That is, until a curveball comes from left field, jolting me to realize I don't.
In Paul's First Letter to the Corinthians, he writes a significant amount about his weakness. He almost seems to prefer his weakness and messiness to strength and having it together. In 1 Corinthians 2:1–5, he writes,
And I, when I came to you, brothers, did not come proclaiming to you the testimony of God with lofty speech or wisdom. For I decided to know nothing among you except Jesus Christ and Him crucified. And I was with you in weakness and in fear and much trembling, and my speech and my message were not in plausible words of wisdom, but in demonstration of the Spirit and of power, so that your faith might not rest in the wisdom of men but in the power of God.
Paul did not preach the Gospel using fancy words or complicated messages. He did not come boasting of his wisdom or power, and he especially did not come to show the Corinthians that he had it all together. Rather, he came to the Corinthians in weakness, fear, and trembling. He came to them to demonstrate that despite his own weakness, the Holy Spirit could work to proclaim the Gospel.
As I read this passage, I find much comfort in the fact that even in my amateur teaching moments and mistakes, even when I feel discouraged and empty, it is especially in those moments that the Spirit is strengthening me and using even my amateur words and actions for His kingdom's work.
And He uses your weakness and uncertainty and mistakes too. He works in you to point others to His Son. Whether you are working in an office, a church, a school, a grocery store, a law firm, or a doctor's office, the Lord sees your struggle and has chosen to use it to bring others to know Himself.
No matter how weak or fumbling or amateur we might be, the Lord will use us for His eternal purpose. And in that, we can rejoice greatly!
Rejoicing in His promise to use our flaws,
Hannah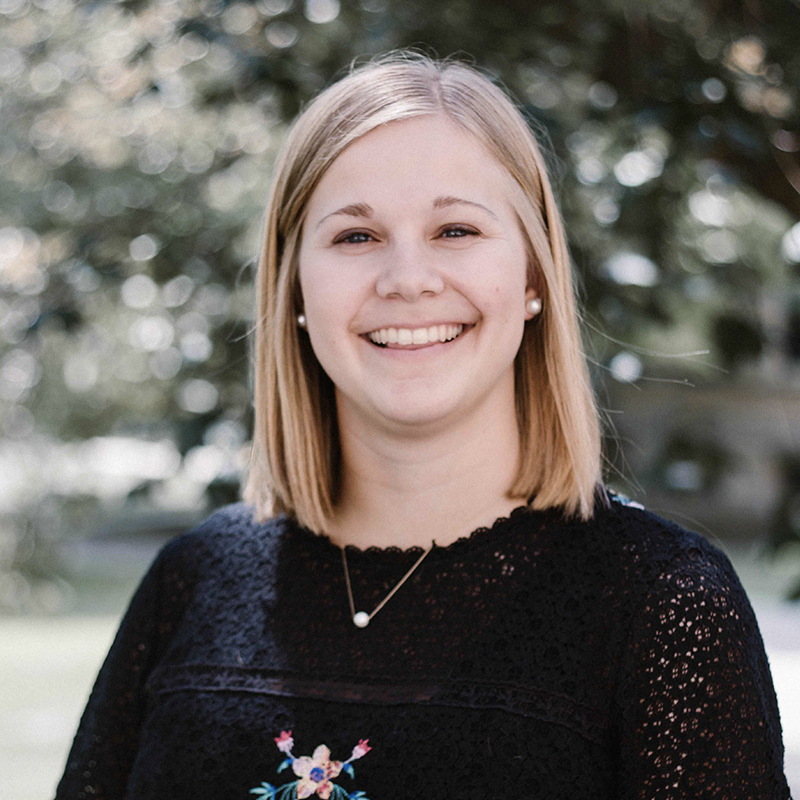 Hannah is currently a teacher at Zion Lutheran in Illinois. She is a recent graduate of Concordia University Chicago. When she's not in the classroom or writing, you can find her in her hammock, playing guitar, or reading a good book.