March is a dreary month—at least in parts of the United States. It can be rainy, cloudy, and gray. As the last vestiges of winter literally melt away, we anticipate the arrival of spring.
This year, the entire month of March is in Lent, and we'll celebrate Easter on the first day of April. As you reflect and repent during this season, use the March 2018 Everyday Faith Calendar to guide your family's devotion time.
As you go through this month, look forward to the sunshine and, more important, the resurrection we'll celebrate soon!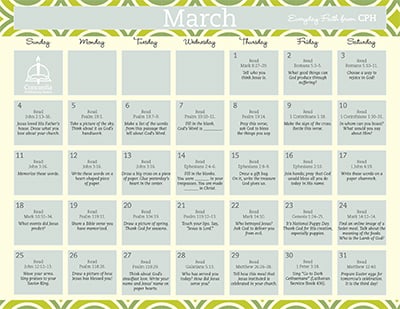 Download a high-res jpg of the calendar.
Download a print-friendly pdf.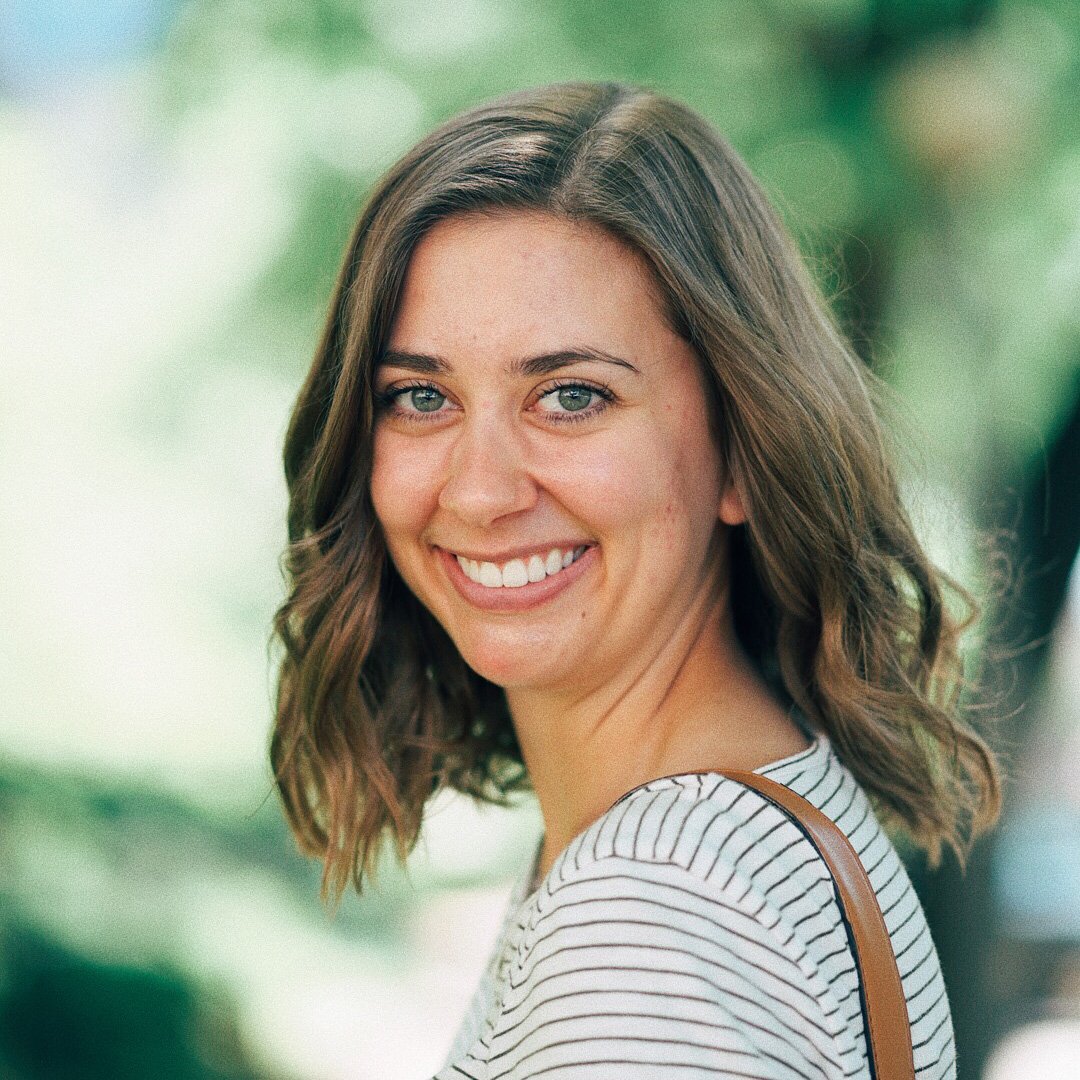 Hannah has been writing, editing, and whistling while she works at CPH since 2016. Growing up in the self-proclaimed bagel capital of the world gave her a deep appreciation of carbs, although nowadays you'll find her experimenting with vegan recipes in the kitchen, running really slowly, or laughing too loudly.