Christmas presents, wrapping paper, cries of "where's the tape," and "we need just one more gift for _______." Baking cookies, making chocolate fudge, planning dinner. Christmas program rehearsals, juggling parties and events. It's no secret that December can overwhelm us with everything there is to do.
The Everyday Faith Calendar for December helps us keep our families focused on Jesus during this busy month. Use the readings with your family at the dinner table, in the car, or before bedtime as a way to spark a meaningful faith conversation.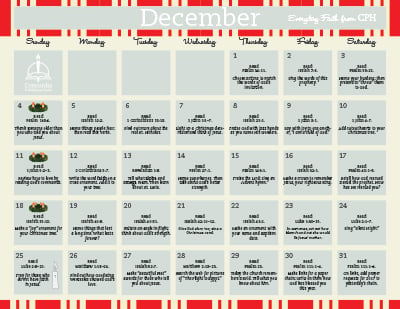 Download a high-res jpg of the calendar.
Download a print-friendly pdf.