Summertime always sounds great in theory.
We'll spend hours outside. We'll go to summer camps. We'll get eight hours of sleep. We'll do some house projects.
And then one day you wake up and it's been 100 degrees for a week straight and you haven't left the comfort of your air conditioning in three days and everyone has cabin fever so they're moping around the house with loud sighs of "I'm soooo bored!"
We've all been there.
When those dog days of summer hit—whether that's three days after school gets out or mid-July—you'll be frantically looking for something, anything, to keep the kiddos entertained.
It would preferably include something faith-based. Definitely something to read and think about. And it'd be great if it also helped them exercise some creative muscles too.
We have the perfect solution for your summertime boredom.
Part One: Reading
Kids are picky about the books they read. Any book they pick up has to be interesting, relatable, and maybe a little funny. And as a parent, you're picky about the books they read too—you want the books to reflect godly values, teach your kids new words and concepts, and be interesting!
The Messengers series by Lisa M. Clark meets all parent and kid requirements. This dystopian trilogy is Gospel-focused, teaches new vocabulary, and is just good fiction writing.
And, best of all, all three books in the series are out now, so your kids can binge-read the whole series this summer!
Part Two: Creating
After your kids have read one (or all) of the books, have them pick out their favorite Bible verses or quotes from the series. Here are a few we love:
John 16:33
Psalm 98:1
Psalm 23:4
Psalm 118:6
2 Corinthians 4:3–6
Philippians 2:10–11
(Of course, you can choose any Bible verse you want—not just from The Messengers! Or you can pick from your favorite Christian fiction book.)
Once you've chosen a Bible verse or two, Eden Keefe, a creative Bible journaler, suggests cutting out some paper into bookmark-sized strips. Write out your verse on the bookmark—be creative! Try out bubble letters, cursive, writing some words bigger, and using different types of writing utensils.
After you've finished writing out the verse, experiment with color, put on some stickers, or use patterned scissors to cut the edges of your bookmark. If you have access to a laminator, you can laminate your bookmarks to keep them from getting bent or damaged. Alternatively, you can use clear contact paper to preserve them—or even packing tape!
Part Three: Sharing
Your kids can certainly keep the bookmarks for themselves as a reminder of God's love for them—but why not take advantage of the extra time you have in the summer to make a bunch and share them with others!
Eden offers some great ideas for sharing your beautiful bookmarks! Take them to a nursing home, shut-ins, Sunday School class, youth group, summer camp, or a mission trip to give away and share the Gospel. She suggests rolling them up and tying them with a nice ribbon to easily distribute!
What fun faith-based activities do you do with your kids in the summertime?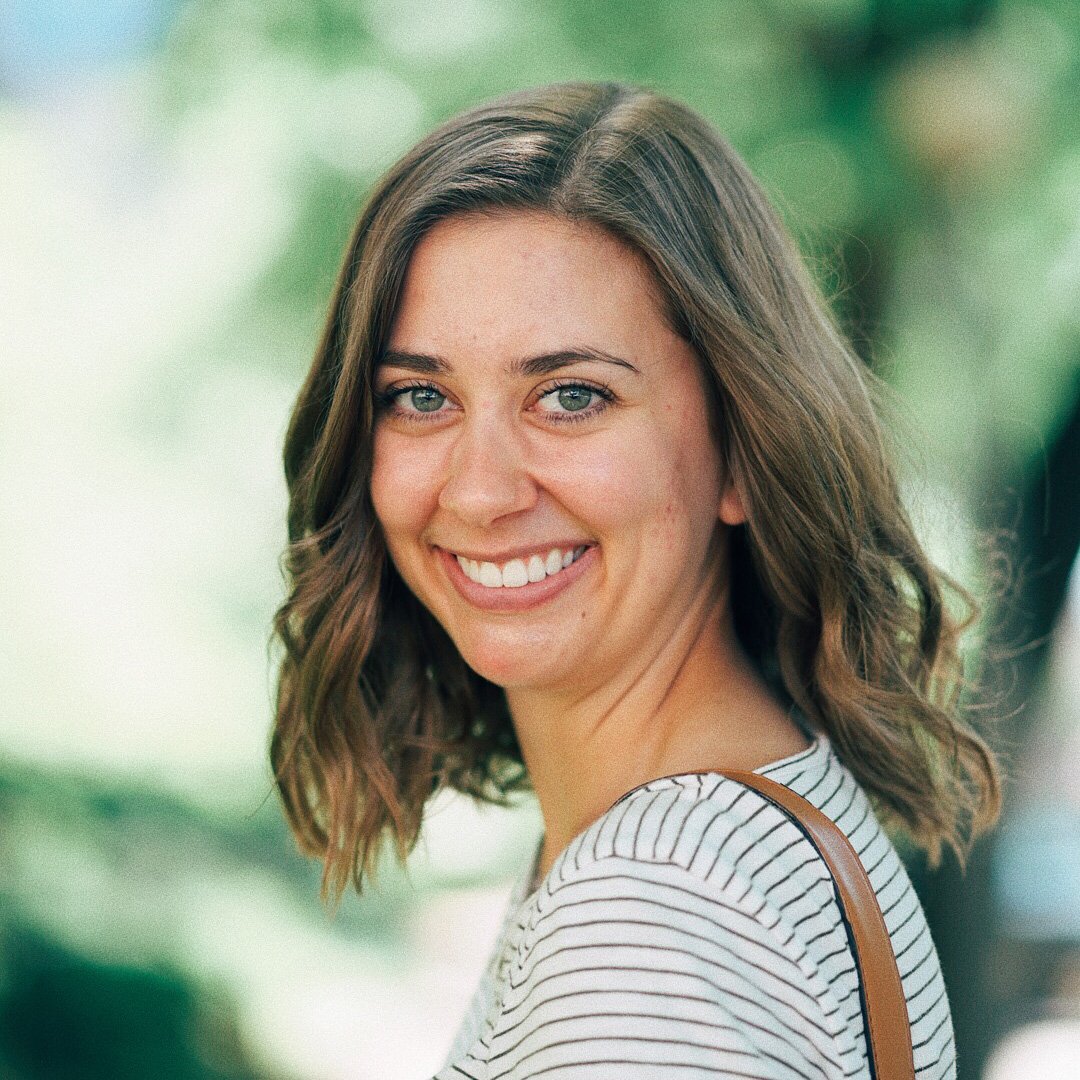 Hannah is a content marketing specialist at Blue Wheel Media. She currently lives in Michigan, but previously called St. Louis home when she was a copywriter at Concordia Publishing House. On most days, you'll find her cooking new vegan recipes, running really slowly, and laughing far too loudly.