"Everyone with a sin problem has a deeper idolatry problem; and since we all sin, idolatry is everyone's problem." —Michael Lockwood
"The confidence and faith of the heart alone make both God and an idol. . . . Whatever you set your heart on and put your trust in is truly your god." —Martin Luther, Large Catechism I 2–3.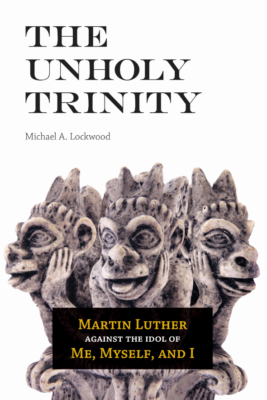 In The Unholy Trinity: Martin Luther against the Idol of Me, Myself, and I, author Michael Lockwood takes on a sin problem that everyone has—that of idolatry.
As Lockwood explains, without God's First Commandment–focused Law, we would never truly know the depth of our spiritual disease. Anything we fear, love, or trust more than the true God is, plain and simple, our god.
Drawing upon Martin Luther's key insights on the theology of idolatry, The Unholy Trinity unmasks contemporary idol worship and its futility. Luther's unparalleled ability to get to the heart of human sin helps us see through the lie of self-sufficiency. Only when walls of man-made security are broken down can we hear the Gospel as good news—by grace, God gives us every good thing we vainly try to provide for ourselves.
What People Are Saying
"How does a preacher best commend the Christian faith to people who have no need for the Gospel, let alone any desire to participate in the Divine Service? Dr. Lockwood provides us with a diagnostic tool for effective proclamation by his excellent analysis of Luther's teaching on human idolatry and the impact of its delusive claims. . . . This thoroughly biblical, culturally relevant study is a joy to read."
—Rev. Dr. John W. Kleinig, Professor Emeritus of Biblical Theology, Australian Lutheran College
"Today, secularism is seen as social policy, agnosticism and atheism appear to be respectable, and the ranks of the 'nones' are swelling, while indifference to religious views and affiliations grows. So at first glance, idolatry is an unpromising topic for the church's life and witness. But, as Michael Lockwood shows, a deeper look at idolatry, especially through the eyes of Martin Luther, is revealing and compelling. Tying together many strands and uncovering varied connections in Luther's thought on false gods, Lockwood presents a rich trinitarian account of idolatry and uses it to uncover and overcome the idols hiding in plain sight today."
—Dr. Joel P. Okamoto, Waldemar and Mary Griesbach Professor of Systematic Theology Chairman, Department of Systematic Theology, Concordia Seminary
The Unholy Trinity: Martin Luther against the Idol of Me, Myself, and I will be available on October 1, 2016.
Preorder The Unholy Trinity.
Add The Unholy Trinity to your Goodreads shelf.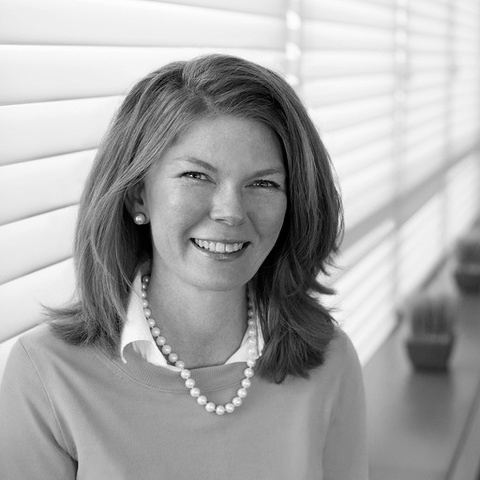 Elizabeth Pittman is the manager of public relations and CGO at Concordia Publishing House. She received degrees from Valparaiso University and the University of Missouri School of Law. It should come as no surprise that Elizabeth is passionate about sharing the love of Jesus. Her life is very busy raising three active young boys with her husband.