Matt Richard's first book, Will the Real Jesus Please Stand Up? 12 False Christs has just hit the shelves. We tossed ten (not twelve!) questions his way about the book, his writing, and more.
How would you describe yourself in one word?
Baptized
Why did you get into the ministry?
I was a youth director during college and enjoyed this vocation so much that I wanted to do youth ministries full time. Therefore, I went to seminary initially with the intent of being a youth pastor. While in school, I served as a youth worker for three years in my fieldwork church. Following seminary, I was a youth pastor for four years until I accepted a call to be a senior pastor in 2008.
How did you come up with the title for the book?
I remember watching old reruns of a game show called To Tell the Truth. It was a game show where three contestants all declared the same identity, but only one of them was the real deal. The goal of the game show was to discover the imposters and discern who the real person was. At the end of the game show, the host would ask the real person to please stand up, and the imposters would remain seated. As I wrote this book, I was drawn to this game show, since the book unmasks false christs and reveals the real Jesus in the concluding chapter.
What prompted you to write Will the Real Jesus Please Stand Up?
In 2015, I gave a lecture at a conference in Grand Forks on the theme of "Christ Alone." As I prepared the lecture, my focus was on the sufficiency of Jesus alone in the twenty-first century. However, as I wrote the lecture, I realized that by saying "Christ Alone," there was still some ambiguity as to who people say that Jesus is today. Therefore, in preparation for the lecture, I realized that I needed to define who Jesus is and is not before I could talk about the sufficiency of Jesus alone in the twenty-first century. To talk about Jesus' real identity, though, I decided it would be beneficial to teach about Jesus by showing who He is not. Therefore, I decided to list seven to eight different false christs that are popularized in America. Long story short, the lecture was video recorded, and through conversations with representatives at Concordia Publishing House, we realized that there was a potential book waiting to be developed from the conference lecture.
What advice can you give to people who struggle with their own false christ?
Scripture and Creeds! We need to look to the Scriptures and Creeds to know what we believe about Jesus and why we believe it. Indeed, it is only in the Scriptures and the ancient Creeds that we hear about the real Jesus. That means we need to let the Scriptures and Creeds shape and form our Christology—driving us to repentance for our idolatry and strengthening our confession of who Jesus is for ourselves and the entire world.
How do you hope this book will impact your readers?
While there is much theology in the book, I wrote the book in a way that it will hopefully make the theology very readable and accessible. In other words, in each chapter, the reader will be introduced to different fictitious characters that are based on real-life people and events. The purpose of meeting these fictitious characters is that these characters and their conversations will show the reader the various false christs they are embracing. That is to say, as the reader meets each fictitious character, the reader has the advantage to pause the story with me so that we can examine the dynamics of the conversation and see the various false christs at work in the characters. Indeed, like a DVD player and remote, the reader and I will meet people who have false christs but we will then pause the conversation from time to time so we can take a step back and examine why the characters are thinking the way they do. This format will hopefully create a very enjoyable read, but also deliver theology to the reader in a way that it is very accessible and understandable.
How can we as readers be sure that we are not creating our own false christ?
The reality is that our sinful old Adam does this all the time. Our old Adam wants to refashion Jesus into our own likeness. That is the tragedy of our sinful nature. Therefore, we should expect that we do this and be always comparing our ideas to the Word of God. Indeed, we need to be captive to the Word of God as the final authoritative word for our faith and conduct. This means that the idolatry of the old Adam must always be drowned and die with daily contrition and repentance.
You're a blogger, pastor, and author, so you are very busy! What do you like to do in your free time?
I love to pheasant hunt and fish; however, due to having a young family, my wife and I devote much of our free time to our children. Our lives are filled not only with Zion Lutheran Church and my wife's small business, Serenity Richard Photography, but also play practice, the swimming pool, gymnastics, piano lessons, basketball camp, and so forth
What encourages you to write?
I have never considered myself a strong writer. In college, I majored in finance and economics and have always been very comfortable with mathematics and numbers. Writing, though, is something that has developed over time. But what encourages me to write? I have found that I have great joy in writing in a very conversational manner—taking complex ideologies and boiling them down to everyday language. I love the challenge of taking complex ideas and academic arguments and communicating them in a simplistic way without losing the original content. It is even more joyful to me when I hear readers respond by saying, "That makes sense!
Tell us a little about your family.
I have been married this summer for eighteen years to Serenity. She is not only my best friend but a great mother and a great professional photographer. We have three children: Matthias, Anya, and Alaythia. Matthias (10) and Anya (8) are best friends and are involved in activities such as basketball, gymnastics, theater arts, swimming, and piano. Alaythia (2) is the baby of the family. She brings so much joy to our family as she is in that go-go discovery mode of life—learning every day!
We love spending time together as a family and love to travel to Bottineau, North Dakota, to vacation and work on our retirement house—my grandparents' farmhouse that we acquired several years ago.
---
Meet the real-life Jesus of the Bible and learn how to identify false impostors.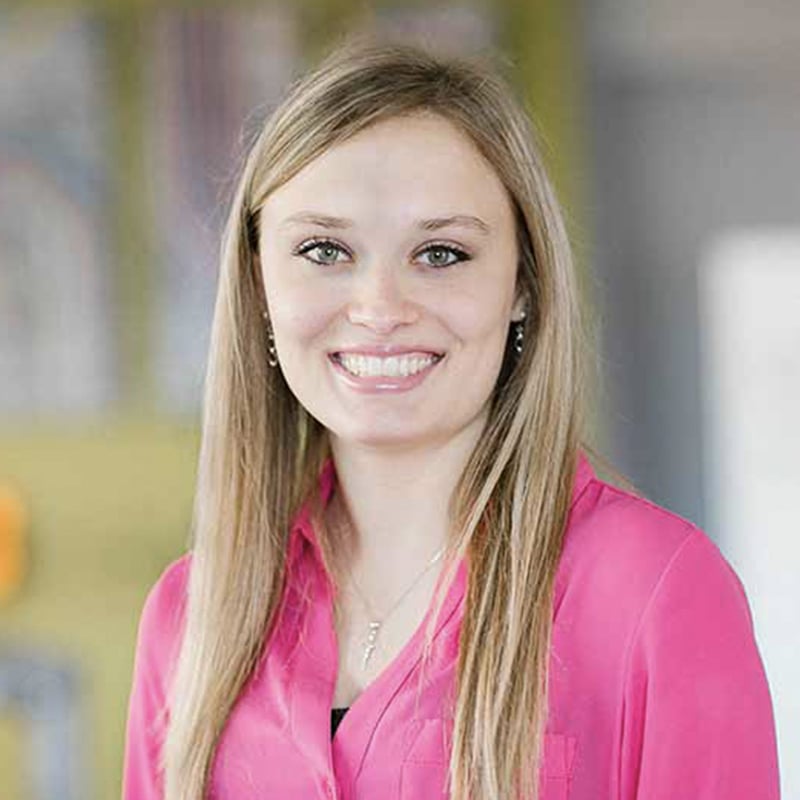 Charlea Schueler attends Illinois State University where she is double majoring in Public Relations and Music. In her free time, Charlea enjoys playing her violin, reading, and creative writing.