Get to know Ted Kober, the author of Built on the Rock: The Healthy Congregation.
How does your work with Ambassadors of Reconciliation influence your book?
I have been working full-time as a Certified Christian Conciliator since January 1994. My responsibilities include teaching, conflict coaching, mediation, consultation, adjudication, and developing new resources. The most complex cases involve reconciling conflicted groups. As a result, I have observed firsthand the effect of biblical illiteracy in churches and other Christian organizations. Instead of responding to conflict in biblically faithful ways, the leaders and members deal with their conflicts in more worldly ways—power plays, undermining through gossip and slander, direct attacks, allowing anger to dominate, seeking ways to get even, running away, and more.
But I have also seen the power of God's Word in changing people's hearts. I have witnessed miracles of reconciliation when people are willing to be taught from God's Word and apply it to their own hearts. In cases where people never expect reconciliation to occur, I have seen confession and forgiveness transform personal lives, family relations, and ministries. The personal proclamation of God's forgiveness brings miraculous healing to individuals who can then forgive as they have been forgiven.
How do you imagine churches using this book? Should they read it before or after they see signs of unhealthiness?
I wrote this book for several applications:
For preventative medicine—for church leaders to understand and work on improving their church's spiritual health, so that they can avoid the serious harm conflict can cause to individuals, to a church's corporate ministry, and to its witness in the community.
For prescriptive medicine—for church leaders to appreciate why their conflicts have become so serious to cause such significant harm to their professional church workers, their lay leadership, their membership, and their witness in their own community, so that they can take steps to improve the health of their church in their healing process.
For new and future church leaders (e.g., newly elected and called, university and seminary students), so that they strengthen their resolve in prioritizing ministry efforts to increase Bible study and teaching on reconciliation to avoid harmful conflict.
For all congregation members, so that they become keenly aware of the importance and power of God's Word in their lives and so that they can meet the challenges of daily spiritual battles in their marriages, families, workplaces, schools, churches, and communities.
My prayer is that people will read it before and after they see signs of unhealthiness.
What is one of the most difficult parts of your job? What about one of the most rewarding aspects?
The most challenging issue in helping people reconcile is dealing with unforgiveness. Christians who have been hurt very deeply, or whose loved ones have been harmed, often struggle to forgive as they have been forgiven. I have learned from the Scriptures and life application that focusing on one's forgiveness in Christ is the key to being able to forgive as God forgives (see 2 Peter 1:3–9, noting especially verse 9).
People ask me, "Don't you get tired of dealing with people in conflict?" Actually, I dislike working with people in serious conflict. I don't like hearing how they have deeply hurt one another. I don't appreciate being personally attacked when they unleash their anger at me. I don't enjoy crying with people about the significant harm that has been done.
But there are two things that drive me to serve people in conflict.
First, I never get tired of bringing hope to people who have lost hope. Conflict often leads to despair and hopelessness. But the hope I bring is not my own. It's the hope that comes from faith in Jesus Christ and the forgiveness of our sins (see Romans 15:13). I love sharing God's love with people who are hurting and have lost hope. I look forward to comforting them with God's promises—His forgiveness, His promise to always be there with us, His love and assurances.
Second, I love witnessing God's miracles. Of course, I don't always see them. And I'm not good at predicting where God's Word will change people's hearts. But every reconciliation is a miracle of God. I have been given an unusual opportunity to see God reconcile people to Himself and then to one another. The most powerful ones are in cases where the world says it is simply not possible.
When you are willing to bring God's hope to people in their darkest moments, you will see the Gospel shine the brightest.
You get to travel a lot for speaking engagements and trainings. What is your favorite place that you have ever visited?
My favorite place is where Christ is dwelling with His people. It's where God's people are serving their Lord, His people, and nonbelievers. I have taught and done conciliation work on six continents. I have worked with church leaders from more than forty countries. I am always amazed how God accomplishes His work through people of different cultures in various settings—all of them sinners who have been covered by Christ's blood and righteousness. And I have the privilege of meeting people this side of heaven with whom I will spend eternity. What could be better!
If you had to describe your book in one sentence, what would you say?
Built on the Rock equips church leaders and members to strengthen their congregation's spiritual health by being grounded in Christ, engaging regularly in God's Word, and applying it to their lives.
Without giving too much away, what is one major misconception about church health? And how will your book address that?
One major misconception is that if a church possesses all the right characteristics of other churches deemed healthy, then they, too, will be healthy. The book addresses this misconception by comparing this approach to Scripture, considering real life examples, and evaluating the results of two research projects. Then, of course, I offer an alternative view on what makes a church healthy.
How do you become an expert in Christ-centered reconciliation? What led you to work in this field?
What led me to work in this ministry was a business lawsuit between me and another Christian. The other guy proposed Christian conciliation, but I refused at first (for lots of reasons, mostly from the world's perspective). After not resolving the issue for a year in litigation (having spent $100,000 in the process!), I agreed to Christian mediation. In just two days, with the help of three mediators, we not only resolved our business dispute but reconciled as brothers in Christ through confession and forgiveness. (A short video tells a little more of the story at http://www.hisaor.org/web-content/ViewVideo-Lifestyles1.html ). This life-changing event led me on a journey to seek training in Christian conciliation, where I was asked to serve on a board of directors for a peacemaking ministry. Within a year, I left my business career to do peacemaking full-time.
Education in Christian conciliation, lots of personal experience with conflict (much of it very unpleasant!), serving others as a Christian reconciler, and rejoicing in God's forgiveness again and again prepares me for my present vocation.
Aren't you afraid that if people read this book, then you'll put yourself out of work? (Just kidding . . . kind of :) )
At Ambassadors of Reconciliation, our vision is that one day Christian churches around the world will have trained reconcilers within their midst who can do four things:
Teach biblical peacemaking
Coach people in conflict
Mediate people with disputes
Adjudicate decisions for people who cannot resolve matters on their own
Once that vision is achieved, we plan to close our doors. May God bring that to completion sooner than later!
Explain how this book is as much for the everyday Christian as it is for church leaders and pastors.
In an affluent society, there is so much to distract us from things of eternal value. The pursuit of the American dream, financial security and success, leisure, raising successful children, and other worldly desires vie for our devotion. Often, our commitment to abiding in God's Word suffers. This book awakens us to the dangerous temptations of our world that try to overshadow our dwelling in Christ, the living Word. It calls all of us to revisit our individual and corporate priorities as we prepare for living the sanctified life in the spiritual battles of daily life.
What are three things you hope people will do either while or after reading this book?
Self-examination and assessment of spiritual health, personally and corporately, in their own churches
Repent of idols that undermine spiritual health
Be comforted and encouraged in the forgiveness of Christ, so that they will thirst after God's Word and make it a priority among all the busyness of this life
This is my prayer for those who read this book:
"Now may the God of peace who brought again from the dead our Lord Jesus, the great shepherd of the sheep, by the blood of the eternal covenant, equip you with everything good that you may do His will, working in us that which is pleasing in His sight, through Jesus Christ, to whom be glory forever and ever. Amen" (Hebrews 13:20–21).
Scripture: ESV®.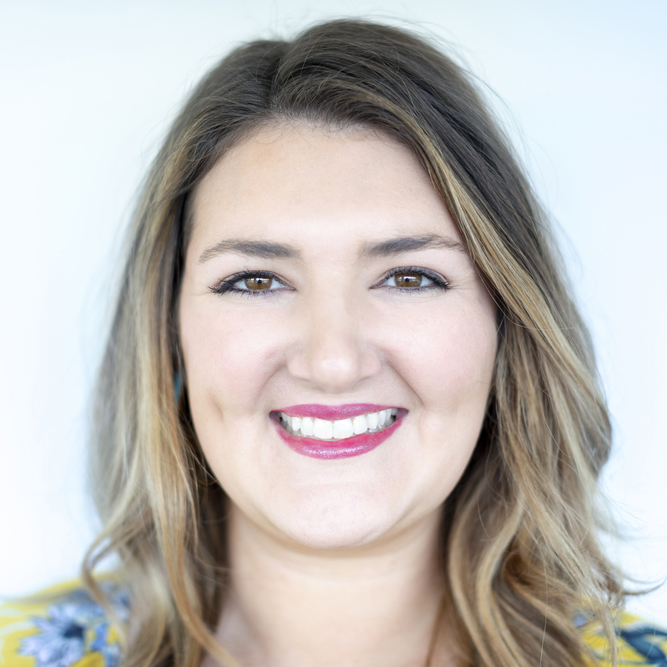 Lindsey Martie joined the Public Relations team at Concordia Publishing House in 2014 after graduating from Mississippi State University (Go Dawgs!). A southern transplant, she values all things southern – except for sweet tea. In her free time, Lindsey likes to travel, cook, and spend time with her two dogs and family.