Rev. Jeff Hemmer sat down with us to talk about what it really means to be a man. His new book Man Up! will be out in March, and he hopes it will make readers uncomfortable and challenge them. Jeff gives us some insight into his life, family, and his farm!
Tell us a little about yourself. What was your family like growing up?
There's nothing exceptional, nothing that makes for a particularly good story, but everything that makes for a perfectly advantageous upbringing. I grew up in a Midwestern suburb of St. Louis, in a household of two married parents, 2.1 children, a dad who was a banker, and a stay-at-home mom, who when her kids had places to be was almost never at home. My brother was the jock. I was the nerd. All in all, it was a pretty idyllic family life, unless you were the .1 of a kid. He had it pretty rough.
What is your family dynamic like now?
My wife, who was my high school sweetheart, and I have 5 kids. At any given moment, someone is crying, someone is not wearing pants, someone is putting his life in danger, someone is concocting some harebrained scheme, and someone is getting in trouble. Normally, that's just me. I don't know how my wife and kids stay sane.
Do you have a favorite beer?
The kind that's a malted mix of corn, rye, and barley, distilled, left in an oak barrel until it's nearly forgotten, put into glass bottles, corked, and marked for sale as American craft whiskey.
Where is your ideal place to live?
We are in the process of renovating an 1860s farmhouse on eleven acres. To live there would mean that the renovation is complete. That would be ideal.
Tell us a little about your farm.
When I was a kid, I planted one tomato plant. I think it died without bearing any fruit.
When I bought my first house, I planted a garden. The next year, I doubled its size. The next year, I planted another garden and got chickens. And turkeys. Eventually, what began from the desire to provide healthy food for my family that would allow me to participate in the responsible stewardship of creation and the exercise of good animal husbandry that let animals live as the Creator intended them to live, turned into something that other folks took an interest in too. We call our little farm venture Ad Fontes Farms, from a Latin slogan of the Reformation that called us back to the sources. So we tend to the soil first, and expect everything up the food chain to benefit.
What is your favorite food?
This is like asking which is my favorite child. Anything humanely raised, eaten in season, and cooked by my wife has the potential to be my next favorite bite.
What does it mean to be manly?
Manliness is a habit, not a single characteristic. At its simplest, to be manly is to live for the good of others, to give, to serve, and to love without concern for self-preservation. To be manly is to take the sum of the characteristics that make man unique—his strength, his skill, his prowess, his courage, his wisdom, and more—and to use these for the good of those a man has been called to serve. To be manly is to give oneself.
What influenced you to write Man Up!
St. Joseph appeared to me in a vision, gave me a swift kick in the pants, and told me to write what he was about to tell me.
Not exactly, but that makes a better story. As it is, I have been fascinated with the broader secular cultural resurgence in interest in masculinity as something that can be good, and have thought that the Church needed to speak up and say what the Word of God teaches about masculinity, femininity, vocation, service, goodness, and forgiveness. But I didn't set out to write a book. I set out to grow as a man, as a husband, as a father. The end result is this bit of a travelogue.
Who is this book for?
Me. This isn't an I-told-you-so book, a do-what-I-do book. This is a book for me. I needed to write it, to put in ink the things I was thinking, the challenges I was facing, the mistakes from which I've learned. Because I'm prone to forget, I needed to remind myself what it means to be a man. If you want to read it, too, fine. I suppose that's why CPH edited out all the self-directed profanities.
What is your favorite part about being a husband and a father?
Instant superhero status.
What advice do you have for men who are trying to reclaim the biblical picture of manliness?
Buy a crucifix.
There's nothing more manly than the incarnate God, God as man, spending every last ounce of Himself to save the rest of us jerks from our inability to live as men for the good of others.
What are your hopes for this book and the men who read it?
I hope this book irritates the men who read it. I hope it challenges them. I hope it offends them. I hope it confronts them with a higher, holier standard of manliness than they have ever considered. I hope the example of Jesus' manliness draws their eyes up from their narcissistic, self-indulgent navel-gazing to see their Lord, whose forgiveness is for jerks like us, and then to see the others they have been given to love and to serve: their wives, their children, their congregations, their communities.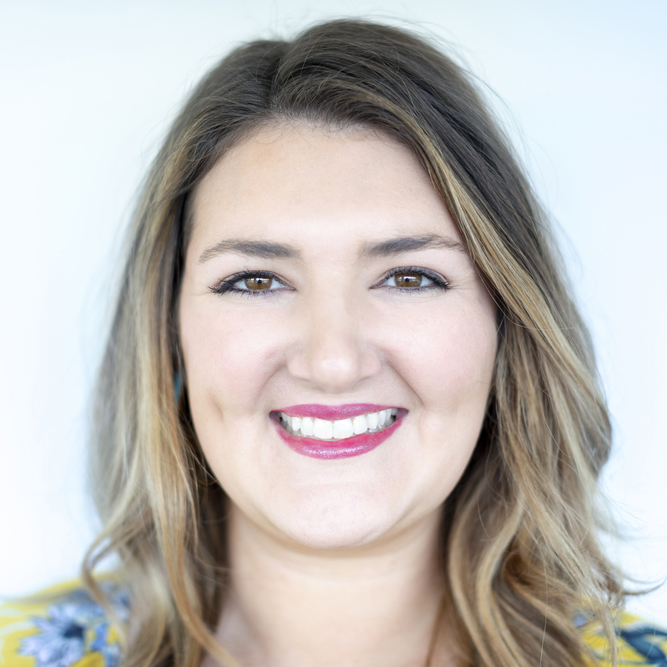 Lindsey Martie joined the Public Relations team at Concordia Publishing House in 2014 after graduating from Mississippi State University (Go Dawgs!). A southern transplant, she values all things southern – except for sweet tea. In her free time, Lindsey likes to travel, cook, and spend time with her two dogs and family.