Dr. MacKenzie, your book The Reformation turned out beautifully. What was your favorite part about writing it?
In order to cover the entire range of topics in the book and to prepare captions for pictures, I had to do a lot of reading and research. In other words, I learned a lot by writing the book. I really enjoyed that.
Do you have a favorite photo or spread in the book?
That's a tough question. Before I answer, I want to make sure that everyone knows that I had virtually nothing to do with the layout, so when people recognize how beautiful the book is (and it is!), they need to give credit to the publisher and to the editorial/design team headed up by the Rev. Scot A. Kinnaman and Mike Myers. I feel very privileged to have my writing incorporated into such a beautiful work.
But back to the question. There are pictures about which I feel a certain sense of accomplishment, such as the "Quaternion Eagle" at the beginning of Chapter 2 (p. 30). It took a little work to figure out how this image represented the Holy Roman Empire. There are others that represent notable persons in notable ways, such as that of Emperor Rudolph II, depicted by means of fruit and vegetables, or that of Duke Albert and his wife playing chess. Both of these are on page 220. Then there are pictures by the great masters of the age—for example, Hans Baldung Grien (p. 33—my favorite picture of Luther), Albrecht Dürer (p. 7), and Titian (pp. 215 and 231). But the one that perhaps best combines artistic beauty with even more beautiful theology is the altarpiece of the city church in Wittenberg. The publishers have devoted more than five pages (66–71) to this set of pictures, and it's worth it.
If you could be any historical character for the sixteenth century, who would it be?
I've never given this much thought, but I suppose I would like to have been one of the lesser-known actors—someone who had significant things to do but was not the main man, somebody who was a participant in great things but not the principal actor. Perhaps Justus Jonas, Luther's good friend and frequent translator of Luther's writings, or Gregor Brück, adviser to the electors of Saxony who also participated in preparing the Augsburg Confession.
You are the chairman of the Department of Historical Theology at Concordia Theological Seminary, you've taught courses on Church and reformation history, and you have published many articles and now a book on church history. What influenced your interest in history?
I can't remember really when I was not interested. I don't mean that I was particularly precocious, but even as a youngster I devoured historical fiction, for example, the He Went with… novels by Louise Andrews Kent or all those wonderful series (Civil War, French and Indian War, etc.) by Joseph A. Altsheler. Obviously, the narratives were the main attraction, but the settings were also intriguing—the notion that the stories took place during real events involving real people. It took a while before I started reading "real" history, but high school certainly helped. We had to do world history term papers even in ninth grade, and I discovered "primary" sources at the Detroit Public Library; for example, newspaper accounts of the assassination that led to World War I. We didn't live far from Greenfield Village and the Henry Ford Museum in Dearborn, Michigan. Our school often went there. Then, too, my father was also a major influence. He enjoyed history; he read and talked about it. We often spent time on family vacations visiting historical sites; for example, Gettysburg or the Plains of Abraham (Quebec).
Did you learn anything new while writing this book?
Absolutely. Something in every chapter. In many chapters, lots of things. One thing I have long ago discovered about writing history is that answering one question often raises others. Sometimes it is wiser just to let it go, but I find that very difficult to do. So, for example, when writing about the Council of Trent—the Catholic reform council (ch. 7)—I knew that Lutherans had attended for a short period of time (p. 195), but I didn't know much about who or when. So I started looking and was excited to learn that Luther's close colleague Philip Melanchthon was actually on his way to the council when the elector of Saxony changed his mind. I don't know how important that is, but I found it interesting so, of course, it's in the book.
Why do you think it is important for people to be informed on the history of the Church?
First of all, Christianity is a historical religion, for we believe not only that God rules and regulates all things, including history, but also that He has punctuated history by special interventions in time and space in order to accomplish His will for mankind. This is preeminently true concerning our salvation: God became man and lived among people, suffered, died, and rose again before eyewitnesses, human beings like us. That is the stuff of history. To be a Christian means to believe in a certain history and in a God who has used history to redeem us.
Furthermore, the Christian Church consists of people, each one of whom lives out his faith at a particular time and place. Today, it is our time and place, but earlier Christians were a lot like us—fully saints and sinners—who have given us powerful examples of what it means to be a Christian. Where they have succeeded, they can inspire us; where they have erred, they can teach us; where they have failed, they can remind us of this essential truth: Christians do not live by moral perfection but by the forgiveness of sins in Jesus. The stories of our spiritual predecessors can edify and intrigue—maybe even entertain—us.
Christians also believe in divine Providence. Our God is not an absentee landlord. Though we await our Lord's visible return at the end of time, we believe that He is with us right now (according to His promise). He hears our prayers, helps us in every need, and guides our ways always. History shows us just how God has done this—often in surprising, even mysterious ways but always to preserve His people in the faith and bring them at last to heaven. Who doesn't need reminders of this? History provides them.
How can people use this book beyond the 500th anniversary of the Reformation?
Of course, The Reformation is an appropriate keepsake for this momentous anniversary, but even as the year draws to a close, it's good to remember that the Reformation anniversary is really just beginning. What Luther began on October 31, 1517, did not come to an end in November. In fact, it didn't even end when Luther died in 1546. History moves incrementally, only sometimes dramatically. Of course, The Reformation highlights the dramatic: the Diet of Worms, the Marburg Colloquy, the Affair of the Placards, the divorce (the first one) of Henry VIII, the Council of Trent, the Spanish Armada, and so forth. But as a whole, the book reminds readers just how long it took for the Reformation to play itself out in transforming the religious landscape of Christianity. That's a lesson worth remembering long after 2017. Besides, beautiful pictures are always worth looking at, not just today.
What inspires you to write?
A friend of mine once described me this way: You like to read and then talk about what you've read. There's a lot of truth in that description. I am curious and I like to share what I've learned. Even though I do talk a lot (just ask my students what it's like when they ask a question), I can't say everything. That's where writing comes in. If I put down on paper what I've learned, I can be more thorough and more disciplined in my presentation. Writing is a lot more work than just talking, but the end product is going to last longer and reach far more people. I also hope that it will both entertain and edify those who read it.
What is your favorite food?
It would be easier to list the foods I don't like (not very many) than to choose a favorite. Suffice it to say, however, that I find it pretty hard to beat a glass of red wine, a good steak, a baked potato, and a tossed salad. That's a perfect meal.
Do you have a favorite Bible verse?
Not really, although there are many that I return to again and again, ones that Christians through the ages have treasured, such as the Twenty-Third Psalm, John 3:16 ("God so loved the world …") and Romans 3:28 ("A man is justified by faith without the deeds of the law"). My confirmation verse has always meant a great deal to me as well, 2 Timothy 2:3: "Thou therefore endure hardness, as a good soldier of Jesus Christ." This is not to say that I have had an especially "hard" life. I haven't. God has blessed me richly in the here and now. But for one thing, my father—who was also my pastor—gave the verse to me, and that means a lot. I thank God every day for my parents, who did so much for me, my brother, and my sister that I can never be grateful enough. Second, the verse has always reminded me that God's call in this life is to faithful service to Him, whatever the circumstances. Luther's unholy trinity (devil, world, and flesh) haven't quit yet.
You'll also note that my quotations are from the King James Version. I probably belong to the last LCMS generation who remembers when this was the Bible. Although I have long become accustomed to newer versions—NIV and ESV especially—when I'm asked to quote a passage, my mind automatically reverts to the text I originally memorized.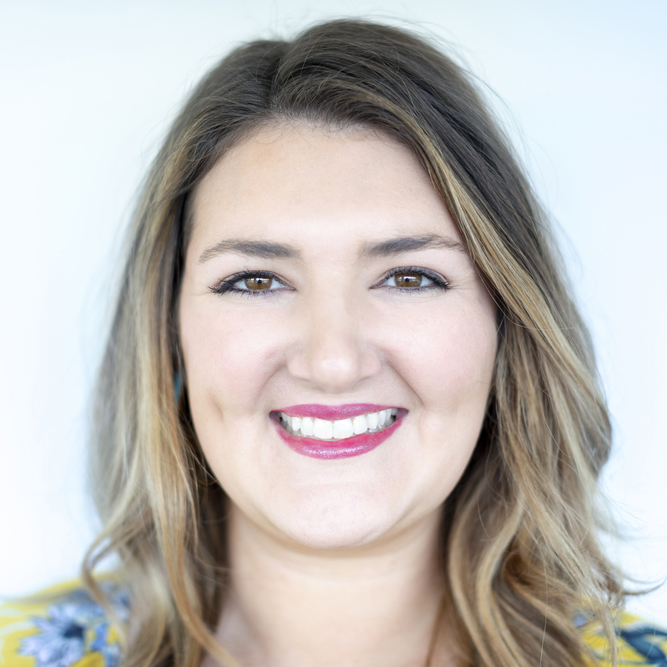 Lindsey Martie joined the Public Relations team at Concordia Publishing House in 2014 after graduating from Mississippi State University (Go Dawgs!). A southern transplant, she values all things southern – except for sweet tea. In her free time, Lindsey likes to travel, cook, and spend time with her two dogs and family.