We sat down with Rev. Jonathan Fisk to chat about his latest book, Echo, and his inspiration behind writing the book. Check out our conversation below.
What would you like to say to Christians who believe that memorization is vital to understanding Scripture?
I couldn't agree more! Committing the Word of God to heart is a valuable weapon for the protection of faith and the spreading of that faith to others. But I would also say that for memorization to have meaning, we must also strive to understand what we have learned. As children, memorization is key to building a foundation. Then, as adulthood comes, grappling with the logic behind the words becomes the way that those words become a part of you.
What inspired you to include the illustrations in this book?
The illustrations come from years of teaching confirmation class and trying to combine visual learning with understanding concepts. I actually struggle to teach if I am not able to draw and write while I teach. It's part of painting a bigger picture so that what we believe ceases to be a list of facts and instead becomes a total worldview. So as I taught, the pictures took on a life of their own. They began to relate to each other more and more, until I realized that the catechism really was one big picture of the entire Christian faith. Echo is someone else taking that picture, and drawing really well. :D
Does the cover art have special meaning?
Absolutely! When I first pitched it I was told that black-and-white covers don't sell. I laughed and said, "But there's blood on it!" It's more than just that though. First, the word "Echo" itself if powerful. It's so powerful that a major corporation invested millions of dollars in branding their central product with it (stealing my lock on the mark, mind you!) But I wanted the word itself to blast off the page, to strike you with all its bold and ancient beauty, just like how God's Word never fades or blends into the background, but always stands out loud and clear. The typewriter print helps to emphasize this too. But what is the Echo? What started the ripples that have spread throughout? It was the shed blood of Jesus, dripping from hands and feet onto the ground of Calvary. You really can judge this book by its cover. Echo is a book about how that blood splotch is still here, still sending, still activating our faith.
You cover some heavy topics in Echo but use a really conversational and down-to-earth tone of voice. What made you decide to write in this style?
It wasn't exactly a decision so much as a quest for personal understanding. To me, I don't want to just have someone tell me that things are this or that way. I want to "get it." As I've spent a lifetime seeking truth in that way, I've found ways of thinking about and saying things that resonate with my understanding. I've found ways to have the words "mean" something. It's not new meaning. It's just deeper meaning. Echo is my attempt to share what I've found and how it's blessed me with you.
What made you decide to break Echo into five parts?
Well, to give away the house: it's the catechism, so it should really be in six parts, right? Only, there isn't a part of Echo just about Baptism, or the Supper, or Absolution. But that's because part of the point is how all those things are built into the Third Article of the Creed. So we're left with the Ten Commandments, the Creed and the Lord's Prayer. The Ten Commandments and Prayer—that's two. Another premise of the book is that the Ten Commandments are baked into the First Article of the Creed, just the Lord's Prayer is baked into the Third Article of the Creed. And the Ten Commandments take up so much space that I didn't think it was helpful to just repeat myself for a whole section on "make of heaven and earth." So, for the Creed, with three articles, you get two sections of the book, one for each of the last two articles. That gets you to four sections, which is really all there is. The fifth section is just a conclusion and summary when all the pieces you've learned come dive-bombing together into one great, miraculous picture.
What was the most interesting part about writing Echo?
It was a book inside another book. I spent five years trying to write another book (which I still hope to write.) But then one day, after years of frustration, I realized I was trying to write two different books at the same time and in the same book, and that that wasn't going to work at all. So I yanked the Echo concept out and boom: within a year we had it ready to deliver to CPH. I wish I could also be so efficient and see things so clearly!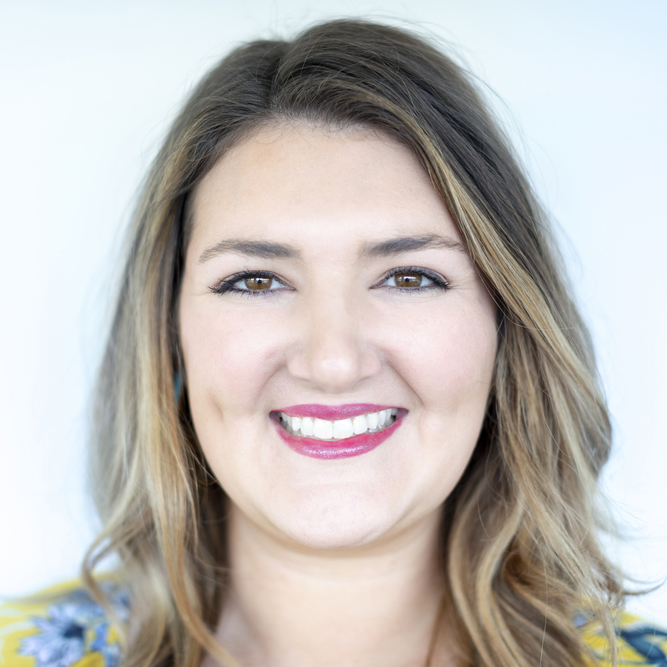 Lindsey Martie joined the Public Relations team at Concordia Publishing House in 2014 after graduating from Mississippi State University (Go Dawgs!). A southern transplant, she values all things southern – except for sweet tea. In her free time, Lindsey likes to travel, cook, and spend time with her two dogs and family.