We sat down with Susan to talk about life, Bible studies, family, and chocolate. Get to know her a little better with this Q&A!
Where were you raised?
I was raised near Cleveland, Ohio.
Do you prefer the city or country?
Suburbs all the way
How do you take your coffee?
Black, and by the potful
What is your favorite season? Why?
I love sunshine and warmth, beaches and sand, vacations in the mountains, traveling to distant places, and all things that come with summer. And mostly I like that when I was teaching I had more than two months of all these things every year.
What is your favorite thing to do on the weekend?
I wish I had something grand to say, but as the parent of teenagers, I spend most of the weekend taking kids to and fro. I like to get up before everyone else, sip some coffee, and read, knowing that I don't have to get kids moving for school.
Who is one person who has impacted your life in a significant way?
My two friends, Karen and Amy. We have done the last eighteen years together, through births, through deaths of parents and a child, through cross-country moves and divorce. We have laughed together, cried together, prayed together, and clung to God together. And I wouldn't have it any other way.
What influenced you to write women's Bible studies?
I led Bible study for eighteen years. As I prepped for the studies, I found myself digging deeper and deeper into words and cross-references. And God always showed me bits and pieces from my life that were analogies to what we were studying. After a while, my "Tuesday morning ladies" suggested I write a study of my own. And my husband prodded me on and helped me hit "send."
What do you hope that readers get from using your Bible studies?
I hope that the women who use my studies see that it's more than just looking for the right answer, but it's looking for a place where God touches their lives through His Word. And I hope they connect with other women in a group setting.
Where is your favorite place to write?
The dining room table. Good thing we always eat in the kitchen!
Do you usually listen to music while writing?
There is usually Christian music in the background.
What was it like holding your first published book?
Really? Indescribable! Made more special because it arrived about a month before I expected it, so it was a great surprise!
What is your favorite food?
Any chocolate.
Do you have a favorite Bible verse?
Jeremiah 29:13: "You will seek Me and find Me, when you seek Me with all your heart."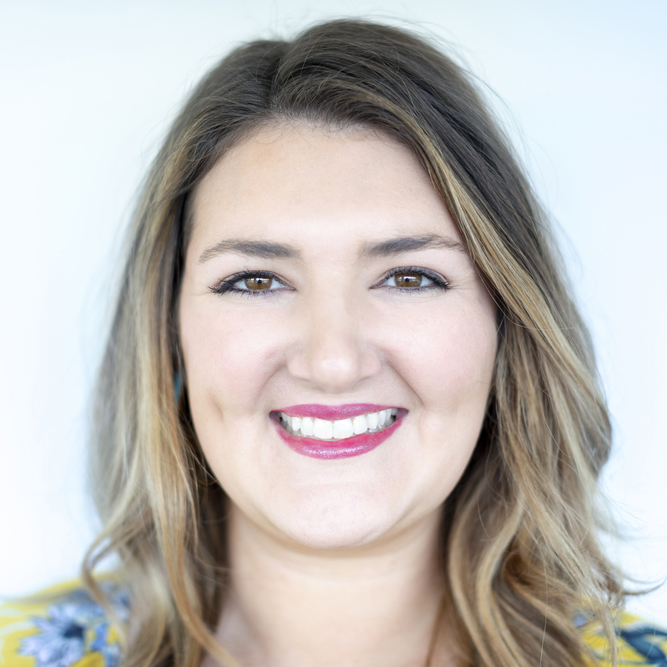 Lindsey Martie joined the Public Relations team at Concordia Publishing House in 2014 after graduating from Mississippi State University (Go Dawgs!). A southern transplant, she values all things southern – except for sweet tea. In her free time, Lindsey likes to travel, cook, and spend time with her two dogs and family.