We sat down with Rev. Keith Haney, author of the forthcoming Bible study One Nation under God: Healing Racial Divides in America. Racial division is a very pressing issue in our country, and we talked about how to work with your friends, family, and congregation to help heal this divide.
Tell us a little about yourself. Where did you grow up? What was your family dynamic like as a kid?
I grew up in Baton Rouge, Louisiana. At the tender age of six, I convinced my Southern Baptist family that The Lutheran Church—Missouri Synod was the place for us. So my mom, dad, younger brother, and cousins all followed me and were baptized and confirmed in the LCMS. I came from a small family. I have a younger brother who is an accountant living in Dallas, Texas. I would often joke with my mother that she raised her boys right because she had death and taxes covered.
What was your family's view of race when you were growing up?
I grew up in the Deep South in the middle of the Civil Rights revolution. My mom and grandparents made sure I understood that I should be proud of who God created me to be. They created in me a mind-set that there is nothing that should limit the call of God in my life. So, I never looked at life from the perspective of "There is a ceiling I have to break through." They taught me to be respectful of all people regardless of color or nationality.
What conflicts did you feel between being at your predominantly white Lutheran school and being back home in your black neighborhood?
The main conflict I faced growing up was trying to define my personal identity. While I was living in my white community in school, I was one person. When I was back in my black neighborhood, I never seemed to be quite black enough to fit in entirely. The sense among my black counterparts was that I talked white. I didn't know all the cool lingo and mannerisms. I would be made fun of, criticized, or I could learn to speak Ebonics.
Were you able to integrate your white friends from school with your black family and friends from your neighborhood? If so, how did that go?
No, because of the distance between where I lived and the Lutheran school I attended. It was on the opposite end of the city and worlds apart socially.
What are the most important things you want white people to know about being black in America?
As the details of the shooting in Charlotte were being uncovered, Mr. Bill O'Reilly of the Fox News Channel had a civil rights attorney as his guest. They were discussing the events of the shooting. One observation Mr. O'Reilly made was striking. He said, "Well, we have to trust that the police's information is correct." That is the heart of the problem with the two views of America. For white America, that is your starting point. You believe the police. You have no reason not to. It's likely most of your encounters with police have been fair and reasonable. That is your reality.
Depending on where you are as a black American, that may not be your reality. Your experience with the police may not have turned out so positively, or you may know someone whose experience ended with horrifying results. As a black male, I was taught to be cautious, even afraid of the police. So when a law enforcement officer pulls me over (very rarely has that happened), my heart races; I am on edge not knowing how this whole thing will turn out. I am convinced this uneasiness is felt by both parties, and it is a recipe for disaster. Two people, both on edge, both afraid of each other. One has a deadly weapon; one is defenseless.
I get the sense that so much of what is happening is based on fear. Each side is afraid of the other. What Mr. O'Reilly and his guest were attempting to solve is why. Why are these shootings happening? Why is the community reacting in such a violent and destructive way? Mr. O'Reilly thought if the black community just understood the police were there to protect and serve everything would be ok. The civil rights attorney was pointing out that the black community doesn't feel protected or served, but victimized by the police. So every new incident only feeds the narrative that black men are being victimized. With that feeling, with that narrative, with the subsequent rioting, the fear on both sides only grows. The gulf becomes larger, and the possible racial explosion becomes more evident with each incident.
Only God's love can tone down the rhetoric. Only God's love can drive out the fear. We are a nation in need of repentance. We have allowed Satan to create an atmosphere of suspicion and chaos among peoples and nations. Like Hezekiah, we need to come before God and seek His forgiveness and healing. Look at what happened when that occurred in 2 Kings 20:4–5, "And before Isaiah had gone out of the middle court, the word of the Lord came to him: 'Turn back, and say to Hezekiah, the leader of My people, Thus says the Lord, the God of David your father: I have heard your prayer; I have seen your tears. Behold, I will heal you.'"
What is different about how you view white people and how your black friends, neighbors, and acquaintances view white people?
I see all people as equal. At times, my black friends have viewed white people as untrustworthy and working actively against them. My friends have had mixed interactions. And those interactions have either reinforced common misconceptions or broken down stereotypes.
What things can our Lutheran congregations do to make blacks feel more comfortable when we invite them to church?
Dear Lutheran Church,
As I look at the racial pain all around and the way it is being portrayed in the national media, it saddens me. The talk and the tone is so negative, and it is feeding more and more into the darkness that is already out there. I don't blame the world for the reaction to the crisis it is facing. I don't expect them to have real solutions. They are at a disadvantage. Dr. Martin Luther King Jr. once said, "Darkness cannot drive out darkness: only light can do that. Hate cannot drive out hate: only love can do that."
Dear Christian brothers and sisters, you have a pivotal role to play. You have the Light. You know the only real Love. The world is lost without your voice. We blacks need to feel that loving and welcoming spirit as we visit your church. Without your direction and your ability to create a loving environment, nothing will change. It is time again for Lutheran churches to stand and lead. Now is the time to speak out. You can remain silent no longer!
Sincerely,
Those looking for reconciliation
The task of the Church is to help society find a way forward. We can't return to the days before the racial rift was created. We can't undo the hurt that was caused by the sins of our forefathers. We can't undo all the evils we have done to one another in the past. But we can find a new way forward. We need to accept the modern realities. We must understand we still have lots of repair work ahead. But our goal is clear: replace the darkness of hatred with divine light. Replace the destructive speeches with a message of hope. It is time for the Church to stand and to speak to the strongholds of the world. You possess the keys to forgiveness and reconciliation.
What prompted you to write this Bible study?
I started writing on race in America because most of the talk I heard on television and read in the newspaper was hatred. I was not raised to hate my fellow man. I believe deep in my heart that the Church needs to preach hope. Christians need to point people to the light. Only the light of Christ can heal this fractured land. My desire was to be a part of the solution and not contribute to the problem.
What do you hope readers will get out of your Bible study?
In January 2016, I started to write a blog to encourage believers in their faith journey and nonbelievers to explore difficult faith issues. The discussion on race in America has grown out of an increased awareness that there were few voices speaking God's truth and hope into the racial tension. This Bible study and my blog I pray are just the beginning of opening doors to have those authentic and honest conversations. I believe that through these conversations with people of different backgrounds, relationships are established and strengthened and the misunderstandings that are driving divisions will be overcome.
What is your hope for America?
The racial crisis that was created over 200 years ago has never really been addressed. Yes, we have passed the Civil Rights Act, and we should have been able just to move on. Right? But laws do not change hearts. Laws do not repair the past wrongs; they are designed only to prevent the same future mistakes. Laws cannot go back and say I am sorry and how can I help. The law is intended to correct errors, not to fix problems. Only a heart turned toward God can do that. What we need are more people of faith letting their light shine in the midst of the darkness. We need more followers of our compassionate Savior being salt in a bland world that has lost its saltiness. The problem looks impossible if we try to fix it overnight. It is too big, the hurts too dark, the chasm too wide, but like any big problem, we need to take small steps. My hope for America is that we create one new authentic relationship at a time. My prayer is that we pursue the relationship between the races. The relationship is worth the effort because all lives do matter. This relationship among the races is worth saving.
How do we stand united in a country that is full of division?
We need to come to a truce. At some point, for this issue of race to improve, we have to call for an end to the fighting. We have to stop seeing the other side as the evil villain that we are bent on defeating. The only way that happens is realizing that what is keeping us apart is sin. Sin is causing the bitterness and hatred. The effects of sin are growing and breeding between blacks and whites. The only thing that can defeat sin is God's love. What this nation desperately needs is for people to understand that only the love of God trumps our anger. And only in the love of Christian community can we experience restoration.
This nation desperately needs God's hand of restoration. I fear more and more each day where this situation is heading. It is time to call for a laying down of hateful speech. A laying down of the call for retribution. We need to come together and ask for God to turn the guns into plowshares. Only God can turn weeping and mourning into rejoicing and dancing.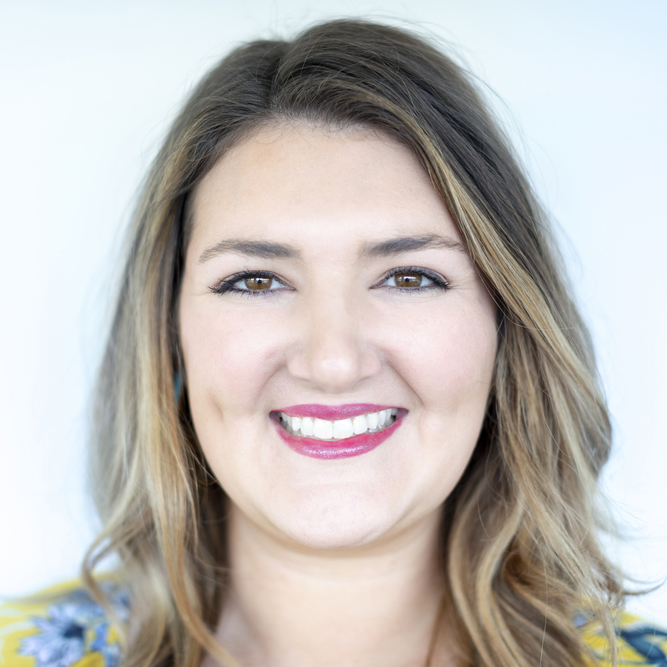 Lindsey Martie joined the Public Relations team at Concordia Publishing House in 2014 after graduating from Mississippi State University (Go Dawgs!). A southern transplant, she values all things southern – except for sweet tea. In her free time, Lindsey likes to travel, cook, and spend time with her two dogs and family.