We sat down with Peter Speckhard, author of Connected to Christ: Why Membership Matters, to talk about life in ministry, his family, and what he would like to do in his free time if he ever gets any.
What does church membership mean to you?
Church membership is important because it seeks to be a tangible manifestation of an important spiritual reality. We say we are children of God, ("And that is what we are!" St. John would chime in), which makes us a family. Membership is one way we seek to live out the reality of that fact, trying to offer real edification, accountability, and support to each other.
Some people believe going to church means that you are a member, but that's not the case. Why is that?
Baptism makes you a member of the Church, but membership in a specific congregation gives you some of what it takes to live out the baptismal life, especially an under-shepherd, the pastor. There is a specific relationship between a pastor and member of the church that non-members who attend services do not have, especially as it relates to mutual accountability. Even the exact same words are different coming from YOUR pastor as opposed to A pastor.
What inspired you to write this book?
Actually, I first wrote the small part of it about deciding to skip church as a Facebook post because I knew some friends and relatives of mine who are Christian but hardly ever go to church would end up reading it there. Some members of my church saw it there and suggested I turn it into a newsletter article for the whole congregation, so I did. It kind of struck a nerve and got shared around, and eventually was in the newsletters of several other congregations. I assume that is where someone from CPH saw it. Since they already wanted to publish a short book on membership they asked if I would write it in the same style, more or less, as the original newsletter article.
How do you hope it helps congregations?
The goal is for active, regular church-goers to read it as a refresher or to get a new way of communicating something they already know, but then to pass it along with a personal recommendation to someone in their life who no longer attends church. That is the real target audience. But just like you can only preach on the problems of skipping church to the people who aren't skipping church, at first you can only get a book like this into the hands of someone who already pretty much agrees with it. But from there, it can get into the hands of someone who can really benefit more from it. With any given copy, my guess is that the second person who reads it will get the most out of it.
You have served as a church planter in the past, how has that impacted your views on church membership?
Actually I was only a church planter for a few years, but the experience carried over into my work as a pastor of established churches. One thing from my church-planting days that I think really impacted my ministry was that a lot of people in that setting tended to be bored with or suspicious about anything that seemed like regular old church. There was this idea that we had to provide an alternative to the sorts of churches they had grown up in. Many of them were convinced we needed whole new paradigms for understanding the nature of congregations and membership and Christian living. So in a church plant setting we looked a lot at those kinds of fundamental issues concerning what a church is and why it is the way it is. That's where a lot of the stuff toward the end of the book about comparing your congregation to the church as described early in the Book of Acts came from. Being a church planter in that setting made me re-evaluate a lot of assumptions about churches, but surprisingly the old assumptions grew more and more defensible and even inevitable the more I looked at them.
On a more personal note, you are married with six children. What is your favorite part about being a dad.
All of it, I guess. We had seven children, actually, but one was stillborn, and I think the experience of having a child, and even the experience of losing a child, simply drives home the truth of the bumper sticker slogan that life is good.
What is it like taking six children with you to church?
They're still growing up—the youngest is 7—but you'd have to ask my wife. One thing about a house full of kids is that it makes going to early service unlikely, to say the least. But being at early service is part of my job description as a pastor. Or maybe I should call it a perk, because it gets me out of the task of taking all the kids to church. Heidi is quite good at it.
What do you like to do in your free time?
I'll let you know when it comes up. But seriously, one of the great things about my vocations as husband, father, pastor, son, brother, homeowner, neighbor, citizen, etc. is how they often blend. Christians don't really have "free" time, just time devoted to various vocations. That's just to get all theological about it; I know what you're really asking, and when I have the chance to just do whatever I feel like doing I enjoy poetry, hiking (really mostly just going on long walks more than hiking, since we're in a flat suburb) watching movies that nobody else in my family likes.
What is your favorite holiday and why?
It isn't a very churchy answer for the author of the book in question, but I would say New Year's Eve, mostly because I'm done with the busy load of Christmas and I'm always on vacation with my family and extended family. I like the idea of a formal milestone and looking forward and back at the grand sweep of life while also just thoroughly enjoying the moment. I love church holidays, of course, but I don't get to enjoy them the same way everyone else does. They're great, but they're also a lot of work for pastors.
What is one piece of advice that you would give to someone who is hoping to go into church ministry?
Don't get scared by the horror stories or enticed by the daydreams about what it is like to be a pastor. It probably won't be very much like you expect it to be.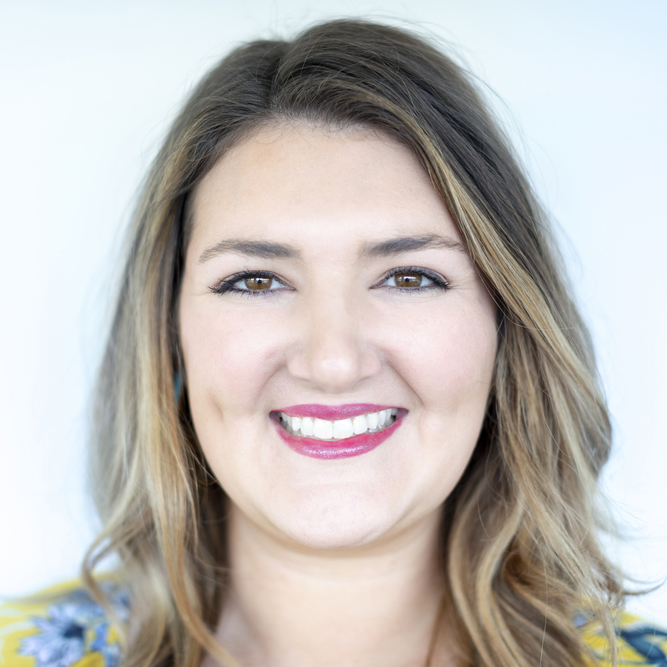 Lindsey Martie joined the Public Relations team at Concordia Publishing House in 2014 after graduating from Mississippi State University (Go Dawgs!). A southern transplant, she values all things southern – except for sweet tea. In her free time, Lindsey likes to travel, cook, and spend time with her two dogs and family.