We sat down to chat with Rev. Michael Newman about his new book, Hope When Your Heart Breaks. He gave us some great advice on how to help ourselves heal after a hard situation and how to be a loving friend to others who are going through a tough time. You can check out Hope When Your Heart Breaks at cph.org/heartbreak.
Your new book Hope When Your Heart Breaks is so versatile and can be used in a number of ways. What were your hopes for this book as you were writing it?
My hope is that this book can be a lifeline. In addition to the love, prayers, and support given by loved ones to people who are experiencing heartbreak, my prayer is that Hope When Your Heart Breaks can provide the whisper of God's encouragement and hope to hurting people during their lonely moments and throughout the anxiety and sadness that take their breath away. Everybody needs a dependable lifeline.
What was the inspiration behind writing this book?
Honestly, Concordia Publishing House came up with the idea for a book for people who are experiencing grief and loss. After I started to do some research, I found there was virtually nothing available for people who are crushed by the many causes of heartbreak in life. In my mind, I kept picturing a former parishioner. She was in high school and was absolutely heartbroken when her boyfriend broke up with her. She could have used this book. So, the book addresses how wreckage crashes into our hearts when terrible news and awful losses assail us. While that includes the death of someone we love, the book also reaches into the spectrum of emotions and turmoil caused by the variety of life-losses we experience. That includes the hurricane heartbreak our nation has been feeling lately.
What advice can you give to someone reading this and grieving but doesn't know where to start in the healing process?
My advice would be to not try to start the healing process. Instead, I would counsel the person to enter into the grieving journey, to reflect on the emotional struggle, to ask the hard questions, to feel what it feels like to experience loss, and—most important of all—to dialogue with God and others about that journey. Healing begins not when you try to heal, but when you take the journey of grief with God, who gives hope.
There is so much going on in the world right now that is just heartbreaking. How can people cope with all of these issues on a daily basis?
We need more than the partial narrative of the world. Bad news is only part of the story, but it comes at us in overwhelming quantities. God provides a complete narrative. Jesus said it well: "In this world you will have trouble. But take heart! I have overcome the world" (John 16:33 NIV). In times of trouble, we have God, who is our refuge and strength. We need that very real narrative of God's grace, not just the flood of heartbreaking news.
In your book, you do a great job of addressing big and small heartbreaks in terms of feeling. How did you come up with the arrangement for the book?
As I developed the flow of the book, I reflected on my own experience and relationships. I also spoke with people who were experiencing heartbreak. My goal was to develop a list of fifty-two life experiences and questions that intrude into our lives when we suffer heartbreak. My hope was to put these into categories that people could access easily so they would be able to find the exact topic they yearned for in a specific moment of need.
Was it hard to write this book? How did you cope with writing on such painful topics?
Yes and no. On one hand, it was a challenge to enter into painful situations. I didn't want to write as if I was looking back on grief and loss from the past. I wanted to craft chapters that reflected the reality and rawness of genuine heartbreak. That took time, thought, and feeling. But I also experienced joy as I wrote Hope When Your Heart Breaks. To plunge into the turbulence of grief and to emerge with genuine hope is one of the most joyful experiences a person can have. The sour flavor of loss causes the sweet seasoning of hope in Jesus to burst with meaningful and lasting zest.
How do you envision people using this book?
On one hand, as I mentioned, I see this book as a personal lifeline for people who are hurting. But I also see the book as a resource for people who want to serve those who are grieving. What do you say to someone who is crushed by anguish? You're not there to solve the long journey of grief, but you can provide a resource—essential provisions—for the journey. That's why I see the book as something people and churches can have on hand all the time. When grief strikes, this can be a gift that gives life to the heartbroken. In fact, I just gave a copy to my neighbor. She told me in tears, "I think this book was written for me." I also see this as a powerful devotional resource for people who may not be traversing grief. My wife told me, "I'm not experiencing heartbreak right now, but this book really provides encouragement." Because of the devotional Bible reading and questions at the end of each chapter, a friend who leads a small group said, "This will be our group's study for the year!"
On a lighter note, tell us a little about your day-to-day work as a mission strategist.
It's all connected, actually. I have a wonderful job. I work with amazing people who have a heart's desire to bring the Good News of Jesus to people who need the hope He gives. My colleagues and I are praying that a Gospel movement takes hold in Texas and beyond through planting churches and starting new ministry efforts.
What is your favorite part about planting new churches?
The stories of people's transformed lives delight me and bear witness to the Holy Spirit's vibrant activity in our time. When you see people of all ages and from all nations experiencing peace through faith in Jesus, it keeps you going.
Do you have a favorite Bible verse to go to when you are in need of comfort?
Let me give you two verses. One is a bit unconventional. The first is Psalm 34:18, "The Lord is close to the brokenhearted and saves those who are crushed in spirit" (NIV). I love the empathetic description of what we feel and the promise of God's enduring closeness. The second is from a no-longer-published New Living Translation version of Psalm 37:34, "Don't be impatient for the Lord to act; travel steadily along His path." That's the more unconventional verse, but what I love about it is the fact that God isn't telling you to solve everything or to resolve your feelings quickly. He'll journey with you and use time to heal you, shape you, and give you purpose.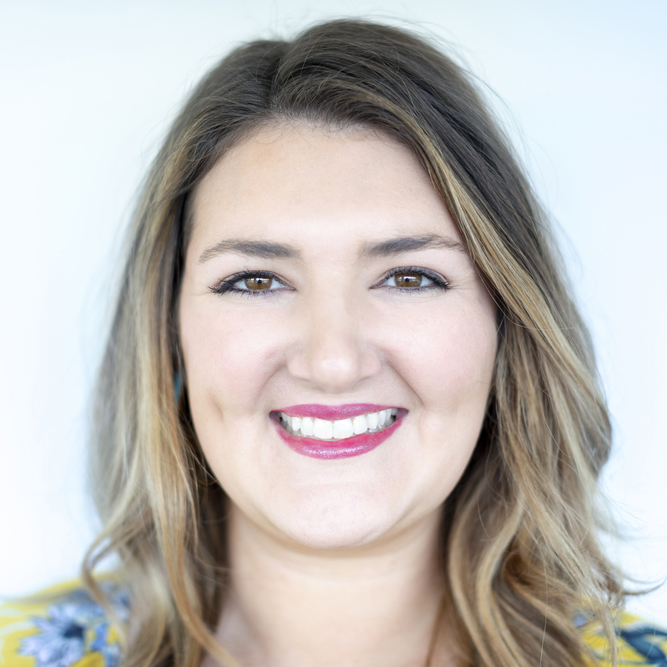 Lindsey Martie joined the Public Relations team at Concordia Publishing House in 2014 after graduating from Mississippi State University (Go Dawgs!). A southern transplant, she values all things southern – except for sweet tea. In her free time, Lindsey likes to travel, cook, and spend time with her two dogs and family.