Why do people need to read Blessed?
Blessing is such a big, joyful concept. I'm not sure any of us can get enough of it! And by taking a closer look at it in Scripture, not only do we have blessed things to think about, but also we are better equipped for when we aren't feeling so blessed, when we struggle or hurt for someone we love.
When did you know you had to write Blessed?
I don't write about it in the book, but when I started the project I was actually living at a Ronald McDonald House to be near my twins, who were born premature with complications. I suddenly needed to consider blessing in light of my bundles of joy born into the humbling, troubling mess of the real world. The project fell into my lap right when naptimes were otherwise very helpless times for me.
How was working with Rev. Dr. Chris Mitchell? What was the collaboration process like?
This was my second experience writing a book with an expert. I think people would generally be surprised how little time together goes into it! The research he did for his dissertation was priceless, and, since it was handily packaged in his dissertation, the project largely sprang from there. That dissertation is currently out of print, but I hope it can become available again. His research was so valuable and insightful that I read it constantly.
So in chapter 2, you introduce the idea of the language of bless with a sneeze. How has this little word with so much biblical weight become secularized and even offensive like in the story from chapter 2?
Blessing is a worldwide phenomenon. In many places, it is so common it fades into the background. In our times, however, anti-religious sentiment is everywhere, sometimes even among the mildly religious! One short answer is that people no longer know how to take blessings at face value. Lying beneath that, sin really does reject God in as many forms as possible, including a little well-wishing "bless you" to a stranger or friend.
Near the end of the book you bring up an important point about what it means to "bless God" and how we should define it. Can you briefly explain what this means for the average Christian?
What strikes me as amazing is that blessing, which properly belongs only to God, is also given to us. God is so intent on sharing His love and gifts that He allows us a part in it. On the other hand, I hope the average Christian can be encouraged and humbled to see exactly how involved God is in every step of every blessing—including after those sneezes. When we bless God, we thank Him and reciprocate His love.
So what is a blessing in its most basic form? Can we even break it down?
Blessing expresses favor toward the receiver through a gift of speech or action. It's a gift of love backed with positive attention.
You got a bachelor's degree in letters, is that right? Tell us about it. How did that play in to the writing of Blessed?
It probably sounds like an English or writing degree, but it is actually much closer to a classics or western civilization program. Like my dad before me, I was able to plunge into languages (modern and ancient), literature, history, and philosophy. It is the sort of education that English gentlemen used to pursue to become thoughtful, well-formed leaders and influences in the world at large.
It was a very formative program for me, and the opportunity to study multiple languages was a tremendous asset to me when it was time to consider the grammar and structural uses of brk. More than that, I think history and literature help to balance big pictures with little details and vice versa. An asset to my education has been its grounding.
We've read your blog. Can you give us a snapshot of what you write about?
I encourage Lutherans to write! There are so many strengths in Lutheranism that, for many, writing can be a natural extension of the vocations we already have!
It's an eclectic blog. Basically, if something connects to reading, writing, words, or the Word, I consider it fair fodder. Sometimes I announce a new novel by a Lutheran author. Sometimes I give a Lutheran spin on a book or article. I talk about the writing process, finding time, and sharing resources. Other times I just meditate on the Word made flesh and the amazing gifts He gives us.
What book are you reading right now?
Like a lot of people, I've just picked up Being Lutheran by A. Trevor Sutton (Concordia Publishing House, 2016). And, since I like to have several going of different types, I'm thoroughly enjoying Fred Baue's soon-to-be-released novel, The Pilgrim: Book I of the Diamond Quintet (Pergola Press, 2016). When I'm up for something academic, I plan to start Ronald Rittgers's The Reformation of Suffering: Pastoral Theology and Lay Piety in Late Medieval and Early Modern Germany (Oxford University Press, 2012).
Any tips for aspiring Lutheran authors?
Think, write, and ask questions. God has given us such treasure, and on top of that He has given us words we can use to cherish, respond, and dig deeper!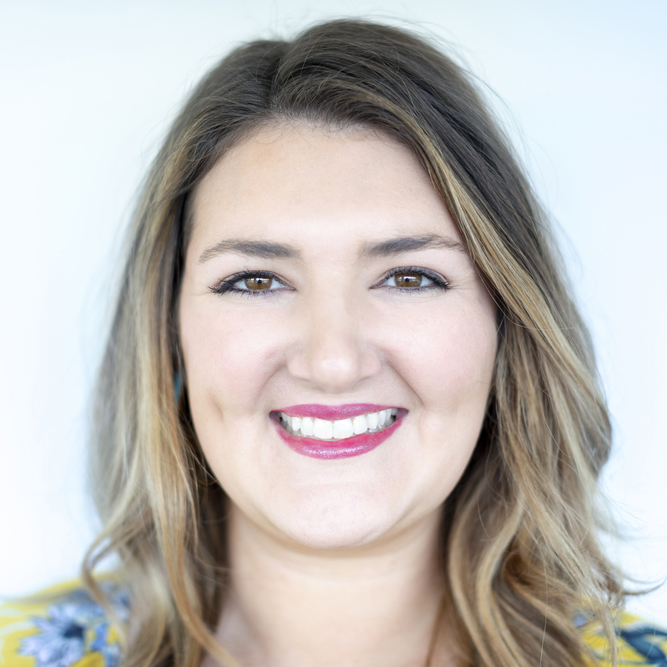 Lindsey Martie joined the Public Relations team at Concordia Publishing House in 2014 after graduating from Mississippi State University (Go Dawgs!). A southern transplant, she values all things southern – except for sweet tea. In her free time, Lindsey likes to travel, cook, and spend time with her two dogs and family.