We sat down with author Christina Hergenrader to chat about her new novel, Last Summer at Eden. She shared with us her love for all things camp, bonfires, and summer crushes! Be on the look out for Last Summer at Eden, available April 11, 2017.
Did you go to camp growing up?
I went to Camp Lone Star in the '80s, and that one week during the summer changed me. As a kid, I spent so much time in my own head, reading and writing and daydreaming. But at camp, everything was silly and physical. We hiked and slept on the ground and laughed at the counselors' skits and ridiculous mealtime prayers. Camp was exactly what I needed.
What was your favorite part about going?
The counselors. They were rock stars, and I wanted to be them. Some of those same counselors—from thirty years ago—show up in Last Summer at Eden.
What inspired you to write Last Summer at Eden?
I wanted to capture the mountaintop experience of camp, the enchanted world that happens when energetic, creative people get together and build a community around Jesus.
Also, kids need camp! The book is about teenagers saving Camp Eden from a corporation, and it's a celebration of the unusual, wonderful world of outdoor ministry.
Which character do you resonate with the most in Eden?
I loved writing the character of Natalie. Of all the fiction books I've written, Natalie might be my all-time favorite character. She loves eating, Target, coffee, drama, chocolate, and bursts of affection. Poppi, the main character, is a little heartbroken, and Natalie is like a comfort dog in her enthusiasm to help mend Poppi's heart. Natalie forever!
Tell us a little bit about the reasoning behind naming each chapter after a song.
Originally, I included whole verses of campfire songs—and the lyrics related to what was happening in the story. It was all deep and cool and fun.
Then I realized you can't actually print song lyrics without permission, but you can use the titles. So, each of the book's seventy-eight chapters is named after a different worship song. My hope is that the songs will add a "soundtrack" for camp. As a former camper, I have so many memories of belting out camp songs for weeks after I got home. And as a counselor? Oh, wow. How funny to have forty teenagers singing goofy songs like, "I like Jesus better than ice cream—and ice cream is pretty good! (Scooby Doo!)"
Do you have any camp love stories?
Falling in love at camp is as common as chigger bites and homesick campers, so yes, I have quite a few stories. Mostly I had epic crushes on guitar-playing counselors. I blame the campfires and constant shoulder-to-shoulder hours together (and probably the hormones).
Do you keep in touch with friends you met at camp?
YES! It's a million times easier now, thanks to social media and texting. Before Facebook, it was nearly impossible to share our embarrassing pictures of bad skits and serious orthodontia with the world.
Now that you have a family, what do you love about taking your kids to camp?
Our kids are in the sweet spot right now with camp. They are 12, 9, 9, and 6 and still at the ages where they love silly songs, melodramatic skits, campfires, Capture the Flag, and everything s'mores. This summer we are all going to Camp Lone Star for a week. We have high hopes for the week to be the very best family vacation ever. Don't let us down, camp!
What do you hope readers with get from Last Summer at Eden?
Joy.
I hope Last Summer at Eden is a bouncy, fun camp song in the middle of the humdrum of bad-news headlines. May it be the bright campfire spark in the darkness of rude social media comments. Camp and young love and Jesus? YES!
Do you want to write more fiction in the future?
Actually, I've written more fiction than non-fiction. After I wrote the Novel Devotions series a few years ago, I wrote four more fiction books. These were the years when we had four kids right after the other, so I didn't have time to publish the books. Writing fiction again is returning to my first love, and I can't wait to write more.
You've written Bible studies and devotionals in the past. Do you find it harder or easier to write fiction?
Ha. That's like comparing a visit to the dentist to an afternoon at the spa. The first is serious and necessary and leaves you with clean teeth, but the second is so fun and relaxing.
When I write Bible studies, there's so much study and research. When I'm finished, I feel like God has scrubbed some of the plaque from my soul. It's good—but it's definitely uncomfortable.
On the other hand, writing fiction is a lavender pedicure. It's living in this vibrant, imaginary world where anything can happen. It's blissful and relaxing.
Do you have anything coming out after Eden that readers should look out for?
Family Trees and Olive Branches is my next book, and it will also be out in 2017. It's a discussion about how we treat our families—and how we can do better. It's a guide to hope for those of us who want to pass down a better family portrait to the next generation. Writing it has been incredibly humbling and transformative (and a bit like going to the dentist).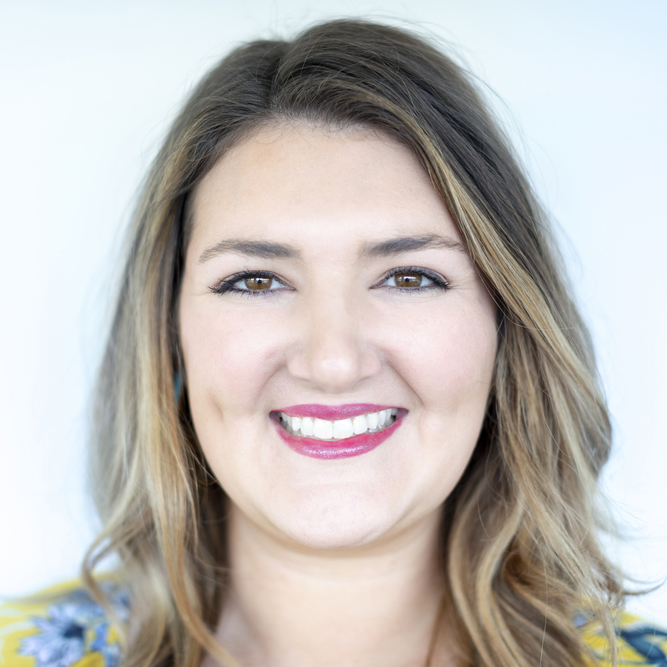 Lindsey Martie joined the Public Relations team at Concordia Publishing House in 2014 after graduating from Mississippi State University (Go Dawgs!). A southern transplant, she values all things southern – except for sweet tea. In her free time, Lindsey likes to travel, cook, and spend time with her two dogs and family.