We sat down with Kim Bestian, author of Blueprints for Children's Ministry, and asked her about her experiences in ministry, writing, and life as child of God!
1. When did you first enter the children's ministry field?
I entered the children's ministry field the day I was born! Those who ministered to me—first my parents, then my church family—showed God's love to me. With the Holy Spirit, they helped my faith to grow. They provided opportunities for me to learn about, follow, obey, and serve God. I had wonderful experiences expressing my faith. These things inspired me and eventually led me to become a Christian wife, mother, and grandmother. When I was a little girl, I used to round up all the children in my neighborhood and "teach" them as we played school. My professional Lutheran elementary school teaching, Director of Children's Ministry, and so forth, began in the spring of 1981 after being further equipped at one of our Concordia universities.
2. How did you know that was where God was calling you to be?
I knew God had a special plan for my life already in kindergarten. Surprisingly, I felt God preparing me for future plans He had for me already back then. I have to give the credit to my parents, who were my first and most important faith teachers. I have always known Jesus lives in me since my Baptism (at the age of two weeks old). I keep seeking His will and He guides me! Keeping close to His Word and watching for the doors He opens for me, I trustingly walk through. It has not always been easy, but He was and is always there to teach, forgive, love, and care for me. It has been an amazing journey!
3. Do you have children of your own?
My husband and I have three children, one son-in-law, and two granddaughters.
4. What inspired you to write Blueprints for Children's Ministry?
The Holy Spirit inspired me to write Blueprints for Children's Ministry. It has been a lifelong desire that He put inside of me. I don't have words to use to explain it. It is His doing and His work. He has provided me with so many experiences and people to learn from. Truly a work of His. This book was a product of the desire of my heart that God planted in me.
5. What are your hopes for the people who read your book?
My hopes for the people who read Blueprints for Children's Ministry are that they will be relieved to have this information and inspired to use this often as a great resource and motivator. I hope that parents, grandparents, teachers, church workers, and volunteers will grow in knowledge that will help with understanding and to value what our heavenly Father values. I hope church leaders will use the content as examples for other areas in ministry. This book can be a huge time-saver. After people read and use this book, I hope the church-at-large will be filled with joy so that they can express, "I can't wait to be a part of this awesome ministry in the church! It's so important!"
6. What is the best piece of advice that you have received?
The best piece of advice that I have ever received was from my parents long ago, and that was to "love people like Jesus loves all of us."
7. What is your advice for people interested in joining the children's ministry field?
My advice for people interested in joining the children's ministry field is, "DO IT! The church needs you! Parents and children need you! Trust in God and find the joy that awaits you in this ministry for the goal of eternal salvation!"
8. What is your favorite thing to do in your free time?
My favorite things to do in my free time are photography, collecting seashells, visiting with my family, playing and singing with my granddaughters, reading my Bible, and talking with God.
9. Why is children's ministry so important?
Children's ministry is so important because it is foundational for the Christian life and future of the church. I dream and pray that The Lutheran Church—Missouri Synod will make it a priority! There is an urgency to this!
10. What do you like to do to help you get focused while writing?
I find the most important thing that gets me focused while writing is Scripture and prayer. With God all things are possible!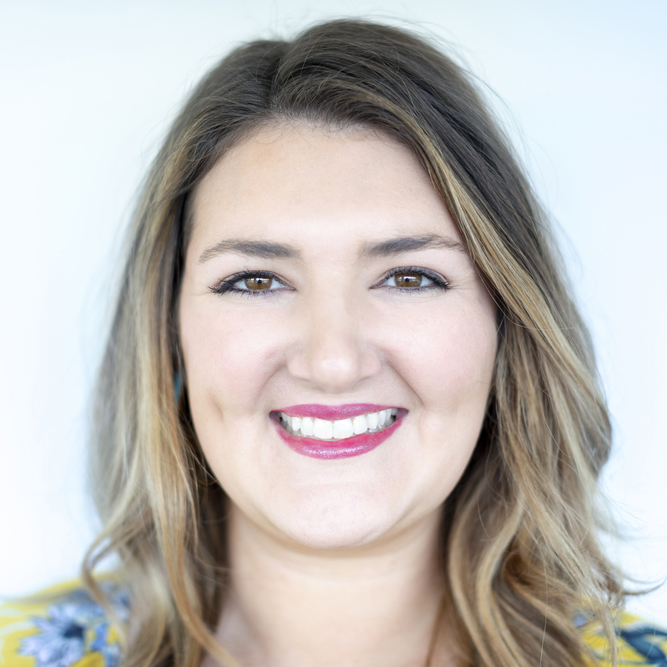 Lindsey Martie joined the Public Relations team at Concordia Publishing House in 2014 after graduating from Mississippi State University (Go Dawgs!). A southern transplant, she values all things southern – except for sweet tea. In her free time, Lindsey likes to travel, cook, and spend time with her two dogs and family.