Featuring an endearing cast of characters that will capture your heart from page one, The Story People is a tale of hope, love, and courage. We recently caught up with author Heather Kaufman to chat about her debut novel.
Where did you get the idea for The Story People?
Years ago, my family and I visited New Harmony, Indiana, which is a small, historic town where two attempts were made to establish utopian communities. The town was quaint and gorgeous, and (icing on the cake!) they had a bookstore there. The man behind the counter was this young beach bum looking guy. I remember thinking he looked so out of place, and then I couldn't get it out of my head—the idea of a young man who feels entirely out of place running a bookstore in a quaint little town. Why does he feel out of place? What's his background, and how did he end up where he did?
How do you write? What are your routines?
I tried really hard to write every day because I've been told that's the ideal—make it a habit, set daily word-count goals, etc. I tried hard; I really did! But it just didn't work for me. Instead, I found that scheduling fewer, bigger chunks of time worked best. It takes a little time to sink into your story, your characters, the world you're creating. I work best when I give myself a large block once a week to really immerse myself in it. I go to Barnes & Noble, buy a coffee and snack, and just marinate in my story. I find I'm much more productive that way. Also, I need to listen to soundtracks while I write. It makes me feel like I'm in a movie, and when the scene I'm writing and the soundtrack I'm listening to match up perfectly—oh, the magic in that moment!
Who is your favorite character in the book? Why?
This is like asking a mom if she has a favorite child! The hardest character for me to write was Rosemary, and the easiest character for me to write was Mrs. Gardner, but my favorite character is probably Ben. He's the one who came first, you know, and this really is his story. It's been me and him for a long time, figuring this whole thing out together. He feels the most relatable to me as well. I think everyone can relate to certain aspects of his character—feeling trapped, nostalgic, hopeful, uncertain about the future. Ben is the heart of the book.
What was the biggest lesson you learned while writing your first novel?
Grace, grace, marvelous grace! Even when we're quick to give it to others, we're stingy with ourselves. It's easy to get bogged down in trying to be "good enough" or worrying over every little detail, but in the end I had to learn to be kind to myself and to trust my instincts. My editor, Peggy, said something that profoundly helped me in the beginning: "You're ready for this. You've been preparing for this your whole life." I think that's so true with anything you work toward. In the end, the athlete has to just let go and trust her training. It was the same for me with this book, and it's a lesson I'll take elsewhere: Give yourself grace. Be kind to yourself. Trust your instincts.
What's the best piece of writing advice you've received?
"Write what you want to read." I don't remember who said it, but it's proved to be invaluable advice. I think it's easy to get caught up in what you're trying to communicate to the world. I found it helpful to keep putting on my "reader hat." As a reader, what do I want to see happen next? What would be satisfying for me in this moment? Doing this—constantly approaching my work as a reader—helped me focus on building a satisfying story as well as communicating larger themes. It also helped me when I hit those inevitable writing blocks and didn't know what was going to happen next. I just kept putting myself back into the reader's position and let the question "What do I want to see happen next?" drive the story.
Much of your novel takes place in a family-owned bookstore. What section of Palermo's would be your go-to hang-out spot?
Definitely the reading nook on the first floor! Many scenes in the bookstore take place here, partly because it serves as an effective hub of activity while also being cozy and personal. I love going into bookstores and seeing these small reading areas because it communicates that this isn't just a commercial place to buy books; it's a personal place where we want you to sit down and get lost in a book. So I'd want to camp out there because I'd be able to observe all that goes on in the store or just kick back with a book.
Who are some of your favorite writers? Why?
This is such a hard question! My reading taste is varied—depends on the mood I'm in. But some of my favorites would be Kate Morton, who writes luscious, complex novels that jump back and forth in time and involve layered characters and secrets galore. Chris Cleave, who is an elegant, thoughtful writer, who isn't afraid to tackle large and tough topics with grace. Joshua Ferris, who is whip-smart when it comes to people and detail—oh, and he's hilarious too! Francine Rivers and Liz Curtis Higgs, both Christian writers, whose historical fiction is especially noteworthy.
Are you one of those writers who carries a notebook with you or keeps one on your nightstand?
Yes, absolutely! I have a notebook in my nightstand and have considered getting a waterproof notebook (yes, they make them) for the shower! I find that inspiration hits at the most awkward moments. When I'm on the go, I use the Notes app in my phone to jot down sentences or ideas (or ask Siri to do this if I'm driving!). This happens quite frequently throughout the week and then when I have my large chunk of writing time, I reference my Notes and transfer it all to the computer. Some of my "prettier" sentences in The Story People originated this way—sparks of inspiration recorded on the go.
Any plans for future novels?
Yes, I'm currently working on a very different book from The Story People called Loving Isaac. I often think that The Story People is something that I wanted to write and Loving Isaac is something I needed to write. I remember exactly where I was back in 2008 when I knew with clarity that I needed to write Loving Isaac. It's a book about a humble pastor, single mother, and the boy with autism who changes them both. It's a very personal book for me, and I'm just praying that I can do it justice!
Now that you are a published author, what is one piece of advice you'd give to aspiring writers?
Write because you love it without worrying if it's good enough or if it will get published. Write because you love it and you can't help yourself. Read—a lot. Read writers you admire, and they'll rub off on you. So, write because you love it, read writers you love—do all of this as part of the natural fabric of your life without self-depreciation or fear of rejection, and you will grow as a writer—trust me, you will! I could go on about putting your writing out there for feedback, going to writing conferences, and creating book proposals, but really it all starts with that basic love of writing and reading and letting it grow in you organically and not rushing yourself or being too hard on yourself.
How do you describe your book to friends and family?
I often call The Story People a romantic comedy. I didn't intend for it to be as funny as it turned out to be, but Mrs. Gardner and her gang just kind of took over and what was I supposed to do? Sit back and let them have their way is what! I also refer to this book as a celebration of stories and what they mean to us. I think there's a reason why stories resonate with us so much, and it's because we are a part of the large Epic that God is telling. He is the ultimate Author, and every stab of heartache, every sweet joy, all the ups and downs of life—it's all a part of something larger and bigger than us.
Speaking of family, how is life as a new mom?
Challenging, humbling, exhausting, wonderful! I am the mother of a rough-and-tumble two-year-old boy who is all about running, wrestling, yelling, and playing as long and as hard as he can. For someone who always imagined mothering a sweet little girl who loves butterflies and tea parties, I find it funny and kind of great that God chose me to be the mother of this wonderful boy, who is so utterly different from me. And now I can't imagine life any other way! He challenges me to be a better person and to stop caring so much if my clothes get dirty.
Without giving too much away, what do you hope your readers take away from your book?
I hope my readers leave with a sense of peace, knowing that we serve a faithful God who is never in the business of deserting His children but who is always there for us in every season no matter what. I hope readers are encouraged to serve Him more fully in all their various vocations, just as Ben is encouraged to do so. And I hope that readers just have a good ol' time reading this story—that they get caught up in it and swept away and that it builds them up to go on and tell the best story they can with the lives God has given them. That's what we're all called to do, isn't it? Our lives are stories in His grand Epic, and God gives us the strength and courage to live them well wherever, and however, He calls us!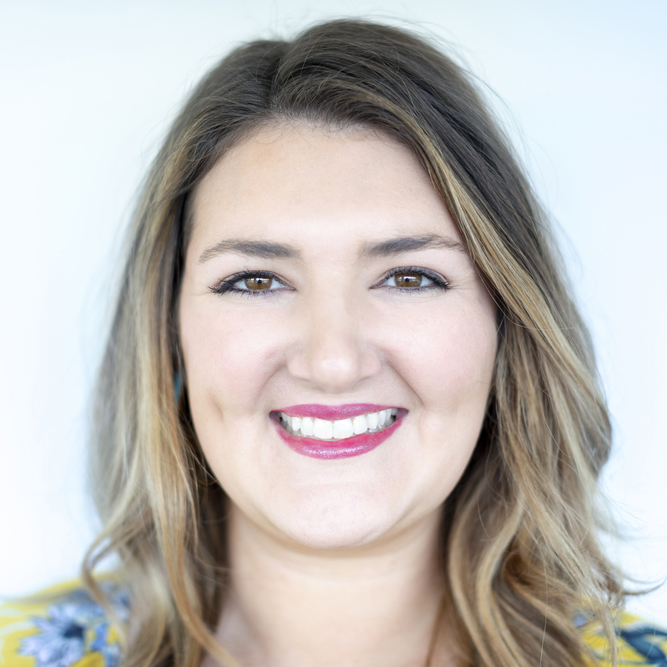 Lindsey Martie joined the Public Relations team at Concordia Publishing House in 2014 after graduating from Mississippi State University (Go Dawgs!). A southern transplant, she values all things southern – except for sweet tea. In her free time, Lindsey likes to travel, cook, and spend time with her two dogs and family.