Our Family's Culture of Fighting
Authors find ideas for their books in all kinds of places. I get my ideas from the questions and problems that are bugging me most.
The idea for my most recent book, Family Trees and Olive Branches, came from the problem of our family. Our four kids (Catie, 13; Sam and Elisabeth, both 10; and Nate, 7) constantly fight with one another. My husband, Mike, and I repeat the same threats and pleas, "You must be kind to one another. Please stop hurting/insulting/bullying your sister. YOU HAVE TO GET ALONG!"
We desperately needed help to change the culture of our family.
Generations Now—and Unborn
Besides stressing out our household, our kids' constant fighting worried me on a deeper level. I had such high hopes for our family. I wanted our kids to become friends with one another, to grow into one another's best cheerleaders, and to become one another's most trusted sounding boards.
Looking to the future, Mike and I are praying for the unborn generations of our family. We hope that our future grandkids will be secure in their identities as both children of God and part of a family who loves them deeply.
But our current household does not always seem to be on track for that.
Our kids don't even seem to like one another. What if we became one of those families who only sees one another for awkward Christmas dinners? Or who only meets when we have to make life-and-death decisions for one another?
Family Is the Absolute Hardest. And the Best.
Maybe you have these same fears for your family. And you probably agree that family relationships can be your most complicated.
After all, these are your people—in blood, in name, and in history. Your family is your current identity, your past hurts, and your future caretakers.
You are connected to your family in such deep ways, it would be easier to draw a map of the New York subway system than to explain all the ways you're bound to your brother and to your parents and to your grandchildren.
The other parents I talked to shared our same desires and doubts for their children: "I want to mend our family's hurt feelings. I want to forgive my parents. I want to hand down a better family portrait to the next generation of our family."
These were my questions too. What could transform our hearts away from this selfishness, fighting, and isolation? Where could we find new life for our family tree?
That Original Olive Branch
The answer of new life takes us straight to God's Word and the story of the flood. In Genesis 8, Noah looks out over the completely demolished land for a sign that a better future is possible.
This is when the dove returns to the ark with a tiny olive branch in its beak. Noah knew from this one delicate twig that new life would, indeed, be possible.
The olive branch can be the same symbol for your family tree too. Your relationships may be filled with dysfunction and decay and so many dead roots and branches.
But our God can change all that with His life-giving love. Because of His transforming grace, we can serve our families better. We can learn to forgive, to give one another grace, and to share His love. Thanks to the sacrifice of our Savior, Jesus, we can have olive branches of new life in our family trees.
The Answer Is Jesus. The Answer Is Also Grace.
Through reading Scripture, and through writing Family Trees and Olive Branches, I did find answers to my questions. By interviewing other families and learning more about God's love, I discovered how to change our family's culture of fighting into a culture of grace.
I discovered that a culture of grace is about trusting Ephesians 3:14–17, in which Paul writes: "For this reason I bow my knees before the Father, from whom every family in heaven and on earth is named, that according to the riches of His glory He may grant you to be strengthened with power through His Spirit in your inner being, so that Christ may dwell in your hearts through faith."
If you, too, want better relationships with your family, pray for real transformation. The Holy Spirit is at work in you so you can forgive and love your family better.
Then, look and marvel at the beauty of olive branches popping up all over your family tree.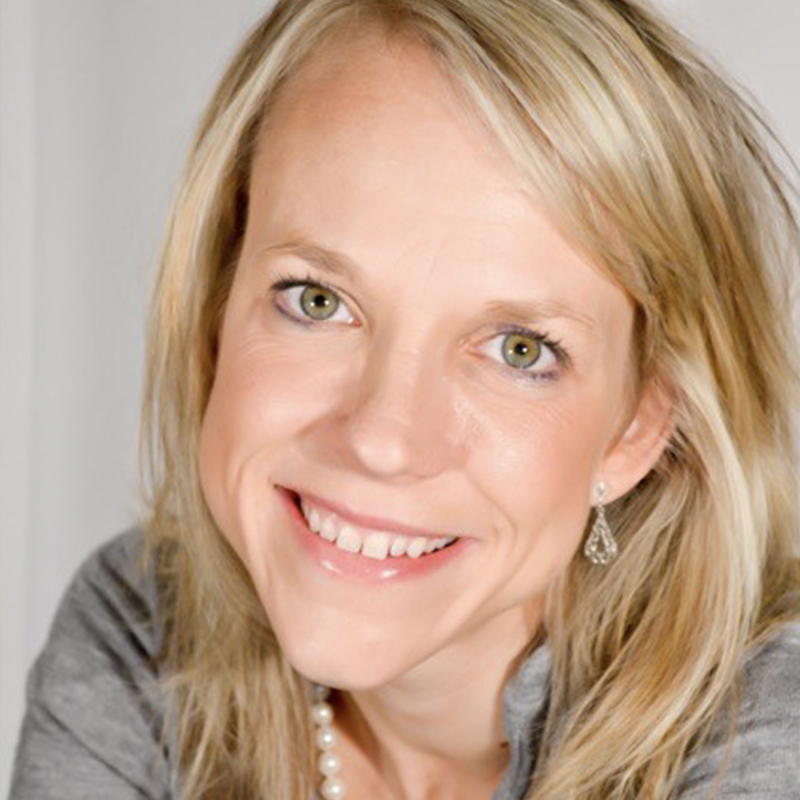 Christina Hergenrader is the author of ten fiction and non-fiction books, the wife of one incredible husband, the mom to four energetic kids, and the daughter of two patient parents. She shares God's wisdom and her insights in her new book,
Family Trees & Olive Branches
. Connect with her at
www.christinasbooks.com
.