Here is an awesome Q&A written by a Millennial, answered by Millennials, about Millennials.
Why was it important for you to write this book?
Ted: Millennials are leaving the church. We've watched Millennial friends and family struggle with church and/or completely leave. But this is what we trust: Jesus is Lord of the Church. This is what we believe: that we as the Church are called into this world to seek the lost. There has been a generational disconnect between Millennials and other generations, and we wanted to help people see they don't need some fancy silver-bullet program to help mend it. We wrote this book to show people that not only can they do it, but that God has called many of them to do it.
What do you think is the biggest misconception about Millennials?
Ted: So . . . do you want us to write another book? (Just kidding.) The biggest misconception is that we, as a generation, are all the same, that what you hear on the news is true of every Millennial. That we are lazy, entitled snowflakes killing the cereal industry because we don't like washing bowls (this is an actual thing).
Chelsey: That we're apathetic. I think that people from other generations see that we don't care as much about things that they did when they were our age, so they perceive apathy. I think that's untrue, though—Millennials are extremely passionate and hardworking when it comes to something they believe in.
Whom did you write this book for?
Ted: We wrote this book for anyone looking to connect with people who are outside of their generation, though most of this book is an insider's view for older generations to get a look at life as a Millennial. We want the book to be read in groups, so that people can discuss and engage with each other. In that aspect, we hope Millennials will read this alongside other generations and also engage in the conversation.
Chelsey: The picture statistics paints of Millennial involvement in church can be grim, but we think it's not as hopeless as that. Millennials are looking for simple things: connection, wisdom, support, and ways to make a difference. These are all things the church has been doing for thousands of years, despite generational challenges. Connecting with Millennials is something everyone can do, no matter their theological training or lack thereof.
What was it like working on this project together?
Ted: We had some "marriage moments" (read: arguments). But, in the end, it helped us hone our communication skills, made us stronger as a couple, and more effective as a ministry team. Here's what we discovered:
Chelsey is amazing at editing lots of words into masterful chapters and building great themes. The overall organization of the book was her idea.
Ted is good at making the ideas practical, cracking a few jokes, and sitting down to put words on a page.
What do you two like to do in your free time?
Chelsey: What is "free time?" :)
Ted: This month (October) has been incredible because it has been filled with Astros baseball! But we enjoy getting out with our dog, cooking together, hiking around the Texas Hill Country, spending time with friends and family, and watching movies and/or TV.
Tell us a little bit about your work in church planting? How did you get started in that field?
Ted: Church planting was something God worked on our hearts and led us towards while we were in college. I don't know if there was ever a point where all of a sudden we decided church planting was our route, but it feels as if that is where God had us going all along.
Church planting is both the hardest and greatest thing we have ever done. It's how the Church has grown and multiplied since the beginning. Any church you go to at one time was a church plant! We are just continuing in the tradition started by the apostles.
This is both our first call and our first plant. We were called right out of seminary by Faith Lutheran Church in Georgetown to plant a church in the spring of 2014.This month, we celebrated two years of Narrative Church!
Chelsey: When we were first engaged, we took all sorts of personality quizzes and a theme quickly emerged: Ted is a pioneer and I'm a developer. He's the guy on the horse pointing at the horizon and yelling for everyone to follow him, while I try to tame the wilderness. (That's a rough metaphor, but you get it.) We learned to work together and found that our strengths are best used in ministry by starting something new, like a church.
How did it feel to hold your first book in your hands?
Ted: It was insane. We freaked out. I first got my hands on it at a friend's wedding because the books came in while I was serving as his best man. Chelsey brought a book from home to the ceremony for me.
Chelsey: Surreal. Awesome.
What is one piece of advice that you'd give to someone who doesn't understand the Millennial generation?
Ted: Don't believe the hype. Get to know a real Millennial, not just the stereotypes you see on TV or read about online.
Chelsey: Buy or cook them food. Put your listening ears on, but also be generous by sharing your life experience.
What would you say is the best quality about Millennials?
Ted: Our ability to seek out authenticity.
Chelsey: I like that we value community, family, and relationships. What that looks like varies greatly from person to person, of course, and I wish that we put more emphasis on face-to-face relationships rather than online, but Millennials are connectors—or, they strive to be.
What's your favorite part about being a Millennial?
Ted: That I can say phrases like, "That's fire!" and "Get lit!" un-ironically.
Chelsey: I love the Millennial sense of humor. It's dry, wacky, self-deprecating, and a little nerdy, all at once. I like our optimism and creativity when faced with large, worldwide problems too.
What is your favorite stereotypical Millennial food to eat (tacos, avocado toast, etc.)?
Ted: We have to be clear about this: we, as Texans, believe tacos should not be contained to the Millennial umbrella. TACOS ARE FOR EVERYONE! If you haven't enjoyed a taco recently, stop reading this and go eat one! Now!
If I had to pick one truly stereotypical Millennial food, it would be quinoa. That stuff is delicious!
Chelsey: I just looked up a list of "stereotypically Millennial foods" on BuzzFeed to see what they actually are and I'll say this: I like basically all of it except the crazy, over-the-top donuts with cereal and bacon and stuff on it. I'm a donut purist. I just want a cup of black coffee and a plain glazed (though the best comes from Round Rock Donuts). Why mess with perfection?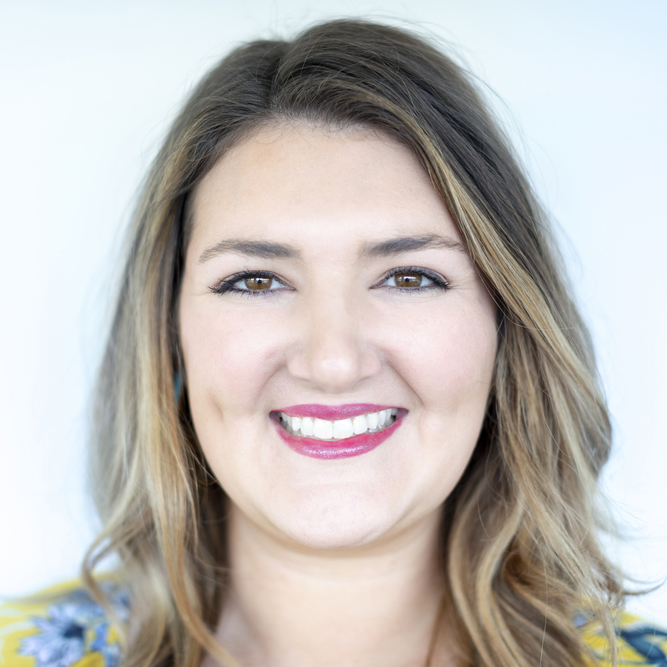 Lindsey Martie joined the Public Relations team at Concordia Publishing House in 2014 after graduating from Mississippi State University (Go Dawgs!). A southern transplant, she values all things southern – except for sweet tea. In her free time, Lindsey likes to travel, cook, and spend time with her two dogs and family.