In her new book, Energizing Your Children's Ministry, author Cynthia Brown shares insights and practical tools for church workers and volunteers who make children's ministry happen. We caught up with Cynthia to talk about her book and her experiences in children's ministry.
Why is children's ministry needed?
So much stuff is thrown at kids and parents today—activities galore, unwholesome cultural influences, pressures to excel, family breakups, put-downs, only to name a few. The church is in a unique position to offer truth and guidance and grounding and hope and community—all found in Jesus! It's time to get serious about this open door to share the Gospel with families.
Tell us about your experiences in church work or children's ministry.
Even as a young girl, I loved Jesus and His Church, so becoming a parochial teacher was a natural step. After my children were born, I took a break from the classroom and volunteered like crazy. One thing led to another—Sunday School superintendent to children's ministry director to DCE to adjunct professor teaching students to lead children's ministries in their future churches.
What's the best piece of advice you've been given about working with children?
The first thing that comes to mind is so simple: get down on their eye level and show them that you care. Kids know right away if you have that invitational heart of Jesus or if you want to shoo them away like His disciples did.
What is the most important point to keep in mind with children's ministry?
This is not my ministry – it's God's. He loves the kids even more than I do. He wants people to step up and serve even more than I do. He wants parents to lead their children spiritually even more than I do. Children's ministry is a trust walk for leaders as much as it is for the people we serve, parents and their children.
What do you think is a major challenge for children's ministry these days?
Leadership! Someone needs to take the initiative and prayerfully explore issues like how a ministry to children and families can grow personal faith, how to equip volunteers, how this ministry can help the overall church to grow God's kingdom at large, how to partner with parents as primary faith-nurturers of their children, how to think out of the box to meet changing circumstances.
Is there a specific children's ministry memory you would like to share?
At our former church, we decided to make a significant investment of time and money to renovate our children's wing. Upon completion, an adult commented, "I don't like walking down the hallways; they're too busy for me." "YES!" I thought. "Mission accomplished!" We set out to make the bold statement that kids are welcome, and no longer could anyone ignore that message. The colorful hallways reflected our purpose: "To help kids experience God in their lives." Hidden among the nature scenes are crosses for kids to find and quotes from Jesus such as "I love you" or "I forgive you." This project became a metaphor for opening up our eyes to see God at work in our own everyday lives (Jeremiah 29:13).
What does this book offer readers? What makes it unique?
Many people in our churches don't even know what children's ministry is—"We have Sunday School . . . is that what you're talking about?" Many well-meaning people take on the role of Sunday School or VBS superintendent but have little training or understanding for how to make intentional ministry decisions that will impact Jesus' mission in and through their churches. I love that the how-tos in this book flow from a scriptural foundation. This is a condensed practical resource composed of content from my four university classes and written for people working with children all along the spectrum of involvement, from brand-new teacher to experienced leader.
What's your favorite vacation spot?
Actually there are two and they're both "up north" in Michigan. My husband and I own a historic one-room schoolhouse in Christmas-tree-growing country near Traverse City, and we love to retreat there whenever we can—which is never enough! And once a year, three generations of us Browns spend a week at Camp Arcadia on Lake Michigan. Just thinking about the fun and renewal we experience in this beautiful place makes me smile and look forward to next summer.
When you aren't teaching or working with kids, what do you enjoy doing?
I love to be outside and garden, and this time of year I'm grateful for lingering fresh tomatoes, pumpkins to sell with the grandkids, and even flowers that need weeding. I enjoy swimming and often have a suit hanging in the bathroom to dry. Being with family and friends "fills my bucket." And up at the schoolhouse we love taking walks and simply sitting on the front porch or by the fire with a good book.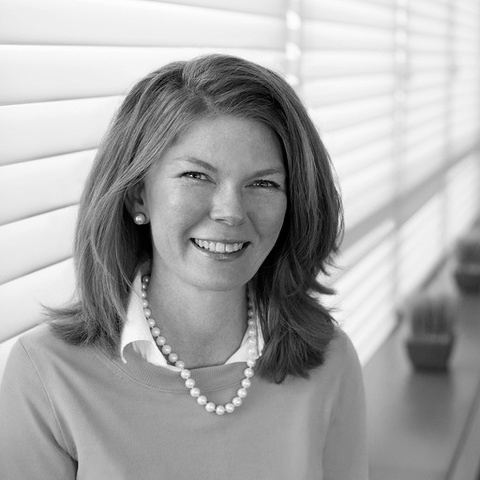 Elizabeth Pittman is the manager of public relations and CGO at Concordia Publishing House. She received degrees from Valparaiso University and the University of Missouri School of Law. It should come as no surprise that Elizabeth is passionate about sharing the love of Jesus. Her life is very busy raising three active young boys with her husband.