We recently sat down with author Heather Kaufman to talk about her latest book Loving Isaac (just featured in the March 15th issue of Kirkus Review!), growing up in a military family, and her personal connection to this heartfelt novel about a single mom and her son with special needs. Be sure to check out Loving Isaac and get a free chapter by filling out the form below.
Tell us a little bit about the reasoning behind writing Loving Isaac.
This is definitely a personal book for me. I've dedicated the book to my brother, who has autism. We grew up in a military family, and that meant we were constantly moving and finding new churches to call home. Some people were very welcoming and loving toward our family, and others I'm sure were trying to be understanding but, for one reason or another, their efforts fell short and certainly didn't feel very loving. In 2008, at a writers' conference, I felt strongly that I needed to write a novel about this topic: special needs in the church. Stories are so accessible, and I felt that this was the right way to approach this topic. Present, in novel form, the issue of how we can love people well in the church—people who are different from us and who perhaps have needs we are unfamiliar or uncomfortable with.
Since this is a personal story for you, was it easier or more difficult to write compared to your first novel, The Story People?
It was much more difficult in the sense that the stakes felt higher. I very badly wanted to get this book "right." I felt quite keenly that I could easily "mess it up," and this awareness was an ever-present friend throughout the process. Striking the right tone and balance was at the forefront in my thoughts and prayers. On the other hand, writing this book was easier in the sense that I'd done it before—written a novel. I knew the ins and outs of what I needed to get it done, the process, etc. So mechanically, it was easier. Emotionally and mentally, it was harder.
Tell us a little about life growing up.
I grew up in a military family, the eldest of six. My dad retired from the Air Force when I was sixteen and right after my youngest brother was born. So there were six of us spanning sixteen years, moving from place to place—while being homeschooled. I don't know how my mother did it!
What did you learn from moving around in a military family growing up?
Growing up military, coupled with being homeschooled, helped solidify the importance of the family unit. I'm thankful for the steady family atmosphere I had, and I think the constant shifting of external circumstances helped crystalize the importance of keeping the core of the family close-knit.
Your family has grown a little since we last talked with you. How has home life changed?
We've added another child! I now have two sons, ages 3 years old and 7 months. Our newest little boy is such a delight and loves to snuggle with his mama. His older brother loves him quite . . . um . . . violently, routinely smothering him with hugs and attempting to "wrestle" despite my many admonishments that he's too young for such horseplay. I often feel underequipped for this whole parenting thing, but I'm thankful that it drives me to the feet of my Savior, who is more than sufficient and who graciously upholds me—moment by moment!
What do you love most about writing?
This answer has changed for me over the years. I think, initially, I loved the escapism of writing, the ability to transport myself to another world and lose myself in it. Now, I think my pleasure has deepened into a love of discovery—uncovering facets of myself and of human nature in general. What do I mean by that? Well, in creating characters, I find myself mirrored in them in surprising ways. It leads me to ask probing questions of myself, my motivations, my assumptions. Likewise, in creating characters and developing their stories, I'm invited to peer more closely into what makes people, who might be wholly unlike me, tick. It's a challenge and a privilege, and I honestly feel as if my life has been enriched throughout the process.
Which character do you relate most to in Loving Isaac?
Hmm . . . this is a hard question. I would say there isn't any one character I relate to the most. Instead, I relate to various aspects of several different characters. I relate to Hana's feeling of isolation, Kara's feeling of frustration, and Matt's feeling of inadequacy. I relate to Isaac's longing for normalcy and even Zeke's sense of futility. I also relate to Hana's relief in finding community, Matt's simple pleasures, and Julie's surrender to the Lord. Of course, I don't feel all these things simultaneously or all the time! That'd be a little concerning!
What do you hope readers will learn from reading this novel?
At the beginning of this process, I fretted about presenting "strategies" or "handles" that people could easily pick up and "use." Honestly, there is no easy handle, no neat strategy. It boils down to this: loving other people the way Christ has loved us. Not just people who look like you, sound like you, act like you. Not just people who are "easy" for you to relate to. Quite simply, just love all people. Period. That can sound horribly simplistic or, dare I suggest, too "politically correct." You're telling me all we need is love?!? YES. You see, when we define love the way Christ does and we let His love motivate our thoughts and actions, this is radical, this is huge. This is not the watered-down version the world gives us. This is mirroring Christ in the deepest sense.
Do you see more novels on the horizon for you?
Definitely! I have ideas rolling around inside me but, as of yet, haven't put anything down on paper. My biggest idea right now is for a piece of biblical fiction, and I'm in the beginning stages of research. When deciding what to write, I go with what lights a fire inside me, what won't leave my thoughts or heart.
Read the first chapter of Loving Isaac for free.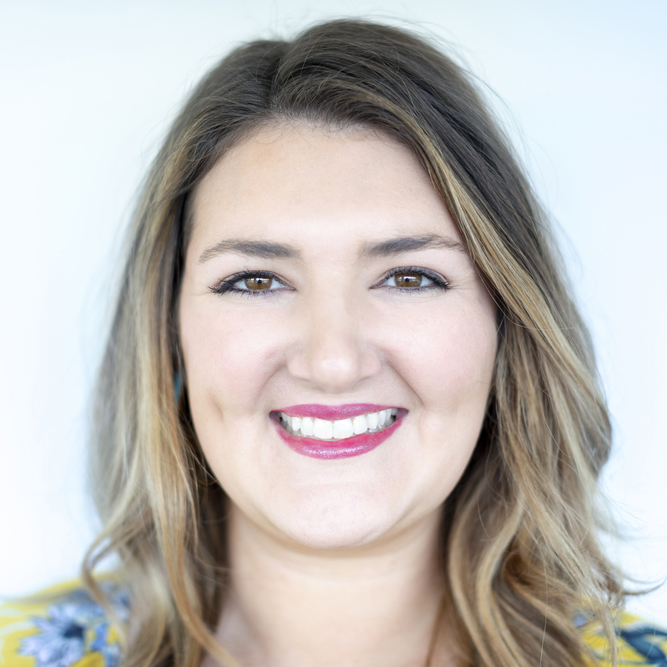 Lindsey Martie joined the Public Relations team at Concordia Publishing House in 2014 after graduating from Mississippi State University (Go Dawgs!). A southern transplant, she values all things southern – except for sweet tea. In her free time, Lindsey likes to travel, cook, and spend time with her two dogs and family.