Every so often, you read a book that shakes you to your core.
A book so radical, so convicting, so in-your-face that you have highlighted almost every paragraph and scribbled notes of !!! and YES in all the margins. Words are circled. Page corners are folded. The cover is bent, worn, and tattered.
Echo is one of those books for me—and I'm betting it will be for you. Jonathan Fisk writes in a way that simultaneously convicts and comforts. He speaks truth, but he leaves room for you to apply that truth to your own life. Every paragraph will have you pausing to think about how God is working in your heart and life.
It's hard to explain a book like this in one short paragraph, so I pulled some of my favorite quotes from Echo so you can get an idea of just how amazing and life-changing and convicting and reassuring this book is. (I promise I'm done. Ask any of my coworkers—as I was compiling these I kept saying "YES!!!" out loud.)
"Your faith in the promise is greater than your sight in the present."

"Prayer is admitting that I cannot do it myself."

"All of our misguided efforts cannot stop the underlying goodness of God's design from functioning for our benefit anyway."

"God says that He is God and we are not. Our hearts ignore Him. He tells us that His name is all we need, but we don't want faith. We want sight, so we set up gods in our own image.
He tells us that for our own good He will continue to tell us what good is. But we aren't willing to listen. We imagine we can dream up something better."

"God did this. He spoke you, designed you, and you came to pass. While it took a while to become all your parts, your eyes and ears, your reason and all your senses, from that instant of conception you were already the blueprint for all of you. You were meticulously engineered, knit intimately together with the mysterious power of what science still can't explain but calls 'life.'"

"God is the ultimate source of the awesomeness that is pizza. Pizza is a reflection of how totally awesome God is. But pizza is not God. He designed it, but we are a part of it. The plants grow. Humans harvest. You bake. Your friend eats. This is good because God created it that way. They are God's good creation, but they are not God and His own goodness."

"It's not about what seems to be right or is possibly true. It's about what God has surely said."

"But God doesn't really care what we like. He cares about saving us."

"We'd like to be given the power to make all our dreams come true right now. When we pray, we pray to be able to achieve the lives we really want to have. But ultimately, God isn't making decisions about our day-to-day lives on the basis of what we'd like them to be. Instead, He's sacrificing the present for a better future."

"Dear God, teach me not to act on my will, but to be still under Yours. Teach me not to speak for my will but to listen to Yours. Teach me not to insist on my will, but to pray for Your will to be done."

"The moment you look to yourself for satisfaction, you take your eyes off the vicarious satisfaction given to you freely in Jesus."

"Because Jesus has already given you everything, because giving you everything is what He most wants to do, you ask Him to diminish your own will, to subject it to His own wherever it would assert itself as a distraction from the better good."
Read the first chapter of Echo for free! Just fill out the form below.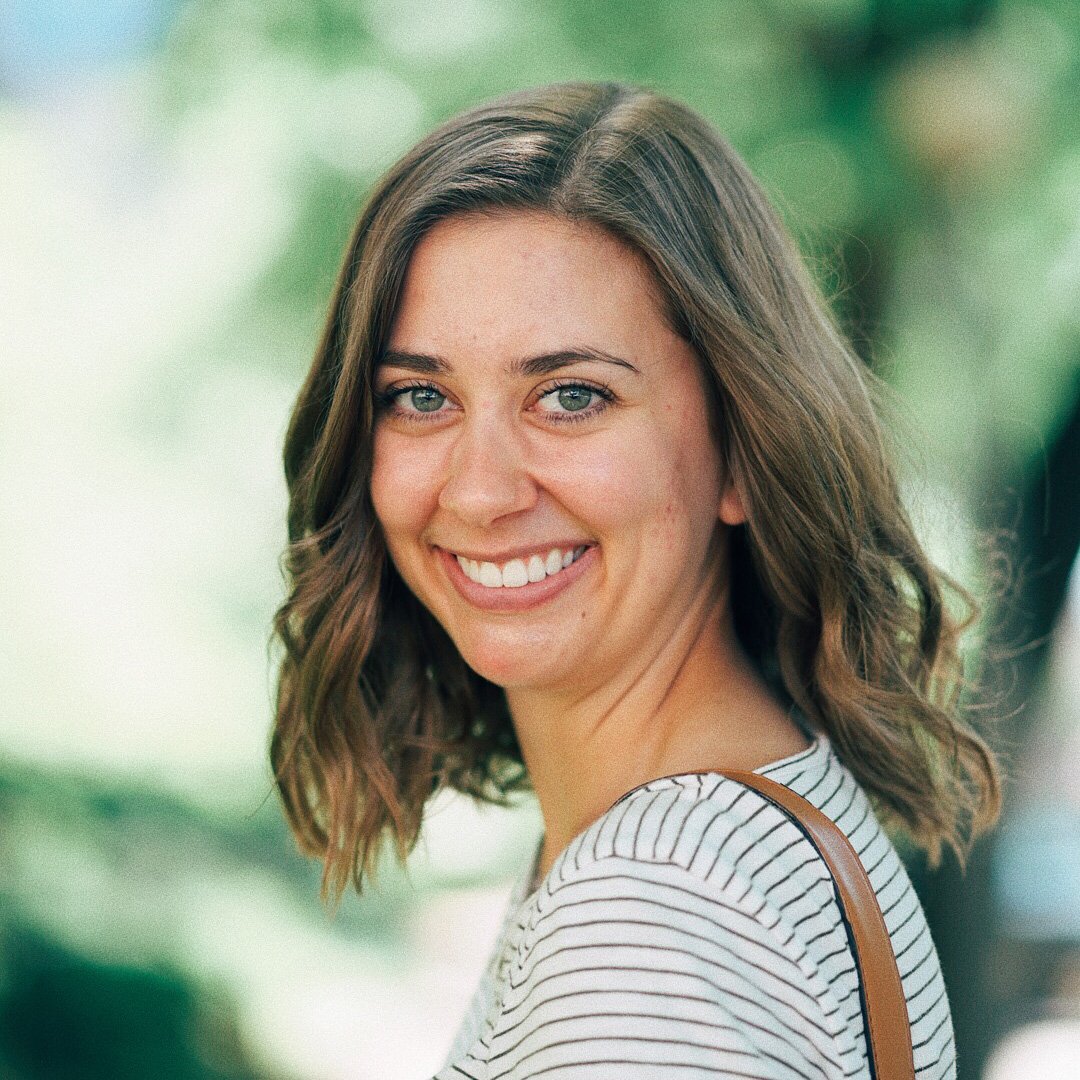 Hannah is a digital marketing specialist at Equip Ministry Resources. She currently lives in the Mitten State, but previously called St. Louis home when she was a copywriter at Concordia Publishing House. On most days, you'll find Hannah cooking new vegan recipes, running really slowly, and laughing far too loudly.